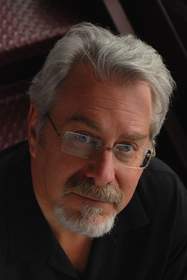 Phil Lempert, The Supermarket Guru(R)
DES PLAINES, IL--(Marketwire - September 7, 2010) - Schawk, Inc. (NYSE: SGK), a leading provider of brand point management services enabling companies of all sizes to connect their brands with consumers to create deeper brand affinity, announced today that Supermarket Guru Phil Lempert has joined Brandsquare, the Company's online marketing community, as a content partner.
Phil Lempert, an expert analyst on consumer behavior, marketing trends, new products and the changing retail landscape as well as a distinguished author and speaker has elected to partner with Brandsquare.com by making select content from SupermarketGuru.com accessible inside the private Schawk-powered community to Brandsquare's 2,000+ members, comprised of senior leaders at consumer products companies.
For more than 25 years, Lempert has identified and explained impending and emerging trends to consumers and some of the most prestigious companies worldwide. A distinguished author and speaker, Lempert is recognized as a visionary who alerts consumers and business leaders to upcoming trends and empowers them to make educated purchasing and marketing decisions.
Lempert is the food trends editor and correspondent for NBC News' Today show, where he reports on consumer trends, food safety and money-saving tips, as well as showcases new products. He makes monthly appearances on ABC's The View, and has appeared numerous times on The Oprah Winfrey Show, 20/20, CNN, CNBC, Discovery Health and MSNBC, as well as on local television morning and news programs throughout the country.
One of the pioneers of the new information media, Lempert founded SupermarketGuru.com in 1994. Today the site is recognized as one of the leading food and health resources on the internet.
Brandsquare (http://www.brandsquare.com) is a private, business-to-business global marketing community built on a social network platform. It unites CEOs, CMOs, brand managers, product development managers, creative directors, global design managers, strategic planners and other leaders in an environment where they can engage each other and with subject matter experts in "live" video presentations on current marketing-related topics. Past presentations with "live" chat sessions have included topics such as Innovation and Brand Building, Advertising Decoupling, and The Intelligent Package. Upcoming sessions include topics such as the following: Brand Governance and Private Label, Brand Design Trends in Asia, and Bringing a Natural Ingredients Story to Life. For a complete schedule, visit: http://www.schawk.com/community/brandsquare
For more information about Phil Lempert, visit: http://www.supermarketguru.com/index.cfm/go/sg.about
Schawk, Inc. is the leading provider of brand management services, enabling companies of all sizes to connect their brands with consumers to create deeper brand affinity. With a global footprint of 48 offices, Schawk helps companies create compelling and consistent brand experiences by providing integrated strategic, creative and executional services across brand touch points. Founded in 1953, Schawk is trusted by many of the world's leading organizations to help them achieve global brand consistency. For more information about Schawk, visit http://www.schawk.com. Follow Schawk on http://www.brandsquare.com and http://twitter.com/brandsquare.
Contact Information:
AT SCHAWK, INC.
Alex Sarkisian
(847) 827-9494
alex.sarkisian@schawk.com

AT SCHAWK, INC.
Patti Soldavini
(973) 527-8100
patti.soldavini@schawk.com