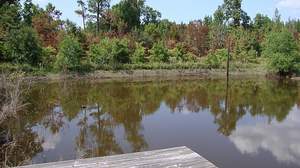 621 acres in Wilcox County sold for $1.59 million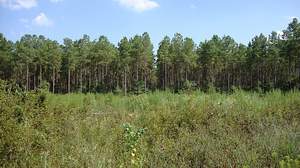 The property is best used for recreational and timber purposes
GREENVILLE, AL--(Marketwire - October 13, 2010) - At a real estate auction on October 9, J. P. King Auction Company, the nation's leading real estate auction marketing firm, sold 621 acres of recreational and timber land located in the Black Belt region of Alabama for $1.59 million.
The auction, which was held at the Holiday Inn Express in Greenville, Ala., had about 60 attendants and 17 registered bidders from Alabama and Florida. The land included 199 acres that sold absolute with no minimums and no reserves.
All 621 acres are primarily recreational and timber property, ideal for deer and turkey hunting, with green fields and logging roads throughout. The acreage also included a house, lake and several shooting houses.
This auction is the first of a five-auction event for the Peoples Bank of Alabama. Other events will take place on October 12 and October 14 and include properties from Morgan, Cullman, Blount, Jefferson and Marshall Counties.
Also in October, J. P. King will auction the Daufuskie Island Resort, a 1,018-acre resort off Hilton Head Island, S.C., as well as Villa Pietra, an Italian-inspired estate in Sherwood, Ore. For additional information on upcoming auctions, individuals may contact J. P. King at 800.558.5464 or visit the company's website at www.jpking.com.
J. P. King Auction Company specializes in high-value properties and portfolios such as luxury homes, developments, condominiums and land and ranches. The company has marketed properties in all 50 states and six countries with recent sales in Texas, Alaska, Tennessee, Oregon, Wisconsin, Alabama and Wyoming.
Keep in Touch:
Twitter
Facebook
Craig King's blog
Contact Information:
Contact:
Caley King Newberry
Cell: 256.295.3629