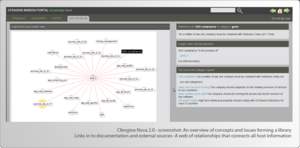 Cfengine's Knowledge Management
Nova 2.0 - Why CIOs Say 'Yes' to Compliance Automation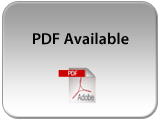 SAN JOSE, CA--(Marketwire - November 8, 2010) - Cfengine (www.cfengine.com) a leading provider of versatile and lightweight datacenter management solutions, today unveiled Nova 2.0 at the 24th Large Installation System Administration (LISA) conference. The configuration management breakthrough leverages the company's open source, online community of user input from one of the largest install bases in the world (5,000 companies and 1 million devices) to create a truly unique business-oriented datacenter solution. The real-world insight has helped evolve the free community version into a commercial-grade, business tool that efficiently automates the provisioning, configuration management, auditing, compliance and policy enforcement for Fortune 2000 server environments. Nova 2.0 will be on display in booth #210, LISA '10 conference, San Jose California, November 7th - 12th.
"Automating big heterogeneous server environments is time-consuming without using well-defined models and pattern-based solutions," explains Cfengine's CEO, Thomas Ryd. "The 'Big Four' software providers try to replicate this process by acquiring their way to a better offering. However, the dozens of software purchases made by each company presents too many variations on hardware and software. This approach ultimately adds layers of complexity or worse -- causes IT administrators to revert back to human intervention which inevitably increases problematic system errors that affect the entire business process."
Nova 2.0 runs without emulation or compatibility software on Linux, Unix, Macintosh and Windows platforms. The solution has a semantic Knowledge Map to provide an improved reporting style with new compliance troubleshooting and business value reports. Nova 2.0 also offers a single consistent cross-platform approach to software deployment and management.
Nova 2.0 elegantly keeps business services running with transparent solutions that sit between IT service operations and IT service management, reducing the amount of physical work performed by IT administrators and virtually eliminating human-based configuration management errors.
Nova 2.0 eases the network management burden of IT directors with automatic enforcement of policies, consistent operational views and cohesive visibility.
Additional Nova 2.0 Features Include:
Operational Reliability According to Compliance Demands
Regular Expressions to Declare and Deal with Complex Environments
Lightweight Data Warehousing for Transparency and Insight Into Resources and Goal Accomplishment
Virtualization Support and Cloud-Friendly Configuration Management

Supports most hypervisors and enables automated, policy-based management of both guests and hosts.
Ready-made policies to make it easy to manage various cloud services.
For more information on Nova 2.0, view Cfengine's product presentation at: http://www.cfengine.com/pages/novapresentation
Pricing and Availability
Nova 2.0 is offered as a subscription-based model -- all upgrades and support included -- and priced per agent, per year. For more information please contact sales@cfengine.com.
About Cfengine
Originally conceived in 1993 at University of Oslo as a new method to conduct server automation, Cfengine's open source (community) solution was highly sought after and today -- is used by more than 100 countries in 5,000-plus companies and running more than 1 million machines. Cfengine's enterprise (commercial) version Nova, introduces knowledge management and discovery mechanism concepts, and is a dramatic leap forward for building, deploying, managing, and auditing the server life cycle management process. Customers include: AMD, Navy, Express Scripts, Intel, Yale University, Bloomberg, CBS, DigitalGlobe, Bloomberg, AT&T, Orbitz, and Adobe. For more information, please visit www.cfengine.com.
Contact Information:
Cfengine Contact:
Joline Biancavilla
BridgeView Marketing
joline@bridgeviewmarketing.com
603-570-7539