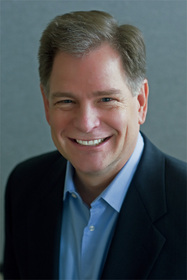 Echo360 Chief Marketing Officer, Richard Taylor.
DULLES, VA--(Marketwire - December 1, 2010) - Echo360, www.echo360.com, the recognized leader in campus-wide learning solutions that enable universities to record, manage and share rich media course content for blended learning and lecture capture, today announced that Richard Taylor has joined its leadership team as Chief Marketing Officer. In this newly formed position, Taylor will lead all aspects of marketing strategy and execution for Echo360 as the company focuses on delivering enterprise-class software and hardware solutions to higher education institutions worldwide.
Taylor brings over 25 years of marketing and executive management experience to Echo360. Prior to joining the company, Taylor was founder and President of WiseChoice, an online college guidance solution designed to help students and their families navigate successfully into higher education. Taylor also served as Senior Vice-President AOL Brand Marketing where he led marketing efforts across three business units. Prior to AOL, Taylor was VP of Global Marketing for Burger King.
"While 60 percent of universities1 have plans to deliver instructional content using solutions like Echo360, only four percent of higher education classrooms have it installed today," said Fred Singer, CEO of Echo360. "In light of this, Echo360 is poised for dramatic growth. Richard's background and skills are exactly what we need to propel our company's expansion as this market rapidly unfolds."
Taylor is the fourth senior executive added to the Echo360 management roster this year. The company introduced executive oversight for operations with Tony Abate assuming the role of Chief Operating Officer. Steve Fitzgerald was appointed as Chief Technology Officer to lead product innovation, design and vision. Finally, as Vice President of Client Services, Robert Stoneking is serving as the primary client advocate responsible for post-sale technical installation and success.
According to Taylor, "The Echo360 family of blended learning products are a game changer for students and allows institutions to revolutionize instruction in and out of the classroom. We provide colleges and universities with a proven, worry-free solution to meet their needs now and in the future."
Four hundred institutions currently use Echo360 products including the London School of Economics, NYU, the ASU Cronkite School and Purdue University. The company's reach encompasses 28 countries around the globe while revenues grew by more than four-fold from 2007 to 2009.
1. Green, K. The Campus Computing Project. 2010.
http://www.campuscomputing.net/summary/2010-campus-computing-survey
About Echo360
Echo360 envisions an opportunity for every student to be freed from traditional barriers to learning with an on-demand education experience. Full-time, part-time, distance, continuing, and online all describe today's student living in a 24/7 world. On-demand media and education converge at Echo360, helping colleges and universities engage students on the students' terms with full and unbounded access to classroom-based content via multiplatform replay. Developed in partnership with the University of Western Australia, Echo360 means scalable and affordable lecture capture solutions that can provide institutions of all sizes with universal availability of lecture content. Learn more at www.echo360.com.
Contact Information:
Press contact
Mary Young

Director of Marketing
Office: +1 703.948.3043
Mobile: +1 703.963.2467