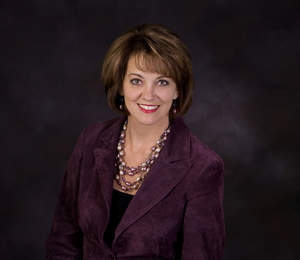 Carol Johnson joins AlliedBarton Security Services as Senior Vice President, Client Experience
CONSHOHOCKEN, PA--(Marketwire - January 20, 2011) - AlliedBarton Security Services, www.alliedbarton.com, the industry's premier provider of highly trained security personnel, announces the appointment of Carol Johnson as Senior Vice President, Client Experience.
"Carol's proven leadership abilities in sales and customer service will be a valuable resource for AlliedBarton," said Bill Whitmore, President and CEO of AlliedBarton. "Our continued commitment to providing the best possible client experience will be taken to an even higher level under Carol's direction. She will be a great asset to help our company grow and build even more long-term client relationships."
Johnson's role will be to ensure that the organization continues to deploy the resources, processes and competencies necessary to deliver a consistent and differentiated sales and service delivery experience that builds the AlliedBarton brand. She will lead the design, implementation and execution of AlliedBarton efforts to ensure the acquisition, retention and growth of customer relationships.
Johnson has more than 20 years of sales, marketing and service/product delivery operations experience. She had previously worked as Executive Vice President, Sales and Customer Service for Gale, Cengage Learning and spent 10 years with Kelly Services, Inc. In 2008 she was named in Diversity Journal's "Women Worth Watching" list. Johnson received an M.B.A. in accounting from Loyola University of Chicago and a B.A. in business administration and merchandising from Northern Illinois University. She will be based in AlliedBarton's corporate headquarters in Conshohocken, PA.
AlliedBarton Security Services is the industry's premier provider of highly trained, responsive security personnel. Client-focused security officers and managers located across the country are supported by national resources developed from over 50 years of security experience. More than 50,000 employees and 100 offices provide security for several thousand clients in many industries, including approximately 200 Fortune 500 companies. As the most honored security officer services company, AlliedBarton leads the industry in award-winning programs. AlliedBarton has been recognized by Training magazine, ASTD, Corporate University Xchange, Leadership Excellence and the American Business Awards, among others. For more information call 1.866.825.5433 or visit www.AlliedBarton.com.
Facebook: http://www.facebook.com/AlliedBartonSecurityServices
Twitter: http://twitter.com/alliedbarton
LinkedIn: http://www.linkedin.com/groups?about=&gid=2779942&trk=anet_ug_grp
YouTube: http://www.youtube.com/AlliedBartonSecurity
Contact Information:
Contact:
Nancy Tamosaitis
Vorticom Public Relations
Phone: 212-532-2208
Email: