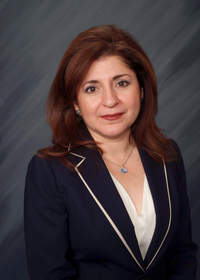 AlliedBarton Security Services Appoints Catherine King as Senior Vice President, Client Experience
CONSHOHOCKEN, PA--(Marketwired - Aug 4, 2014) - AlliedBarton Security Services, www.AlliedBarton.com, the industry's premier provider of highly trained security personnel, announces the appointment of Catherine King as Senior Vice President, Client Experience. King previously served as Vice President/General Manager for AlliedBarton's North Central region.
"Catherine has a unique blend of security, sales and staffing experience which is a valuable resource for AlliedBarton's clients," said Carol Johnson, President and COO, AlliedBarton. "Catherine will oversee the company's acquisition, retention and growth of client relationships, and help direct the development of tailored security solutions for our new clients."
King's role is to ensure that the company continues to deploy the resources, processes and capabilities necessary to deliver consistent and differentiated sales and service delivery experience for AlliedBarton clients.
King has over 20 years of sales, marketing and operational experience. Prior to joining AlliedBarton, she served as Country General Manager for the Hudson Highland Group in London. She held executive positions with Adecco Group and Kelly Services.
About AlliedBarton Security Services
For more than 50 years, AlliedBarton Security Services has provided superior security officer services to protect people, homes and businesses. AlliedBarton tailors security programs to meet clients' needs with committed professionals who enhance clients' brands. The most honored security services provider, AlliedBarton consistently delivers exceptional service which creates a differentiated experience for clients and the people they serve. More than 60,000 employees and 120 offices serve thousands of clients with levels of protection that anticipate needs and build enduring relationships. For more information call 1.866.825.5433 or visit AlliedBarton.com.
Facebook: http://www.facebook.com/home.p#!/pages/AlliedBarton-Security-Services/239838067452?ref=search&sid=1595856124.1976210655
Twitter: http://twitter.com/alliedbarton
LinkedIn: http://www.linkedin.com/company/alliedbarton-security-services?trk=hb_tab_compy_id_162381
YouTube: http://www.youtube.com/AlliedBartonSecurity
Blog: http://www.alliedbarton.com/AboutUs/Blog.aspx
Contact Information:
Contact:
Nancy Tamosaitis
Vorticom Public Relations
Phone: 212.532.2208
Email: