EDMONTON, Alberta, Jan. 16, 2023 (GLOBE NEWSWIRE) -- Space Engine Systems Inc. (SES) is a Canadian based company that claims to be a trucking company to anywhere in space and mainly focussed on the Lunar Mission.

Recently featured in the year-in-review by AIAA https://aerospaceamerica.aiaa.org/year-in-review/ramjet-and-scramjet-propulsion-mature-advancing-weapon-capabilities/ recognized around the world.
SES space planes use air breathing combined cycle engines to get to space. The rocket engines kick in only after a very high altitude. They have Hello-1 X demonstrator which is planned to be launched from the US this year (2023) subject to regulatory approvals. Hello-1 can carry 550 kg to LEO. Hello-2 will carry 5,500 kgs to LEO and can carry 1,660 kgs to LLO and 760 kgs to the moon. This is planned for 2025.
A video accompanying this announcement is available at https://www.globenewswire.com/NewsRoom/AttachmentNg/aabd8867-c39f-4628-a74c-6d61ef9fec5e
All vehicles except the sexbomb (drone) are piloted with an unmanned option. We want to be there ready to demonstrate to regulatory bodies that it can be flown within a supersonic corridor.
We are taking orders for Hello-1 and Hello-2 payloads. We can clearly claim that we will be the lowest cost to space as we use air breathing engines through most of earth's atmosphere.
Do you know that rocket engines are really bad or shall we say highly inefficient to take off within the atmosphere?
Air breathing engines Isp (specific impulse) could be 3800 to 4200 seconds compared to rocket engines less than 450 seconds. Air breathing engines as the name suggests picks up oxygen from the air. Rocket engines are totally inefficient within the atmosphere. It may be rocket science but it is horrible in terms of efficiency in the earth's atmosphere.
All our systems are 100 % reusable and glides back to any airport. Unlike the rockets 1st stage that lands back these days by anyone they still need to take oxygen and propellant with various thrusters from ground to guide and bring it back to land. It is a huge penalty. Ours just glides back like a plane or like the proven shuttle and lands back in any airport. It is free. It has wings and it has lift. Do we need to explain any more?
Horizontal take off and landing will substantially reduce vibrations and protect your pay load from any damage.
We can have multiple flights within a month to space. We don't need to land on water for human flights either. SES space planes can land in any airport anywhere.
No toxic fuels.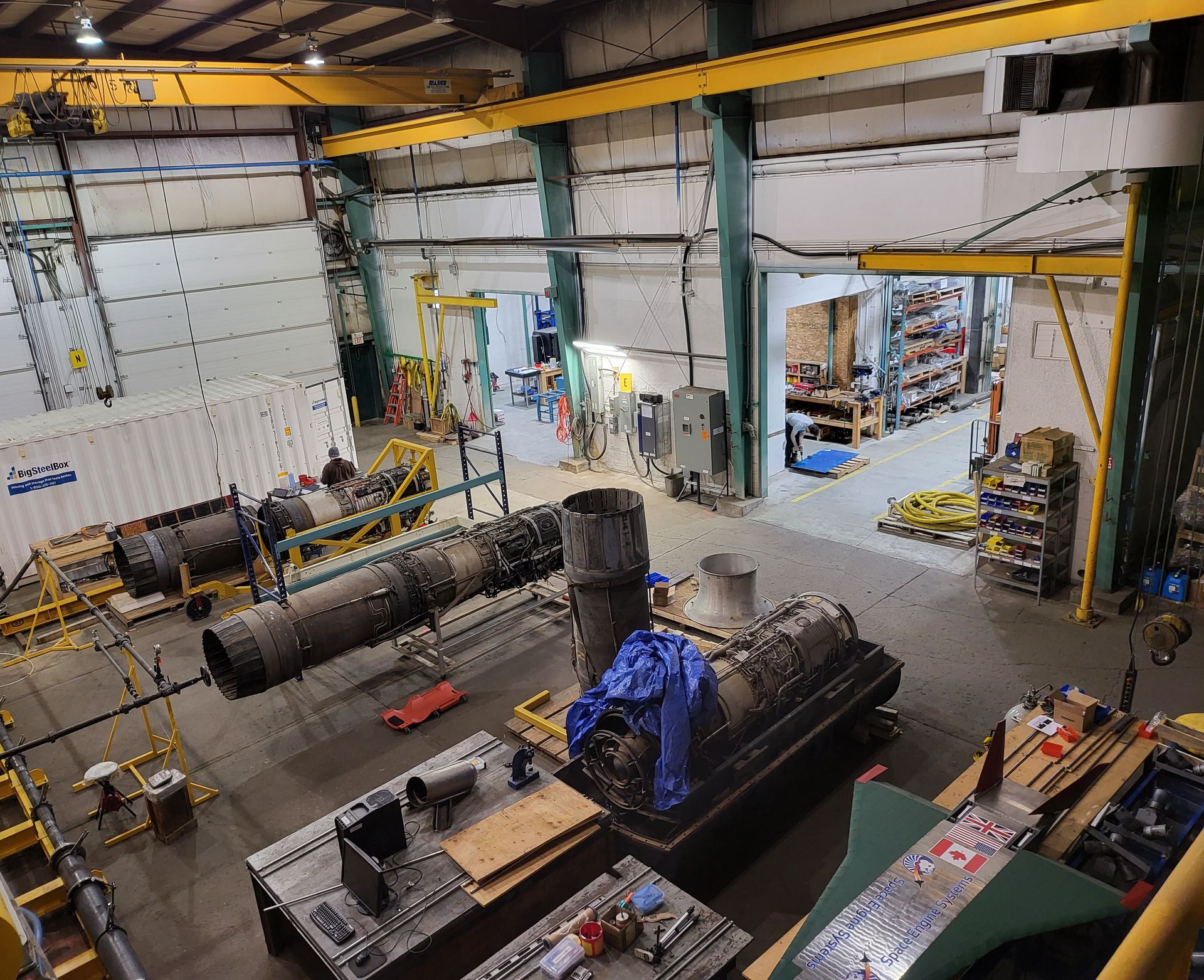 Space Engine Systems Turbo-Ram Jet Assembly Facility
Pradeep Dass, President & CTO of Space Engine Systems says that we are very focussed now to launch from the US through our US company Space Engine Systems USA, Inc.. We are also setting up multiple facilities in the US to support these systems. The US company is a standalone company to support our various spin off products for defense or any other that may be required by various US organizations.
We are also setting up at Cornwall, UK. It is at Newquay airport. The Cornwall team has been very supportive and is standing by to help us at all levels says Pradeep Dass. Our UK company Space Engine Systems UK is operating in the UK. We are in the very early stages of discussions with CAA for licensing to launch our various products from the UK. It is exploratory at this time. You never know that we may be the 1st to launch successfully from UK soil to space. We have an aggressive plan for launch.
We are taking orders and selling seats. Refer our web to gather more information.
Media: Space Engine Systems www.spaceenginesystems.com
info@spaceenginesystems.com
A photo accompanying this announcement is available at https://www.globenewswire.com/NewsRoom/AttachmentNg/af5d0966-81d3-46b8-bf4b-4d55fe944e35