NEW YORK, Jan. 17, 2023 (GLOBE NEWSWIRE) -- Today, Obol Labs announced the close of a $12.5 million Series A financing round. Pantera Capital and Archetype co-led the round, with new participation from BlockTower, Nascent, Placeholder, Spartan, and IEX, and follow-on investment from Coinbase Ventures and Ethereal Ventures. This latest round brings Obol Labs' total financing to $19M, making it the best-capitalized software team focused on developing Distributed Validator Technology to decentralize and secure blockchain staking.
In September, Ethereum upgraded to Proof-of-Stake, a consensus mechanism that laid the foundation for more democratized network participation by allowing individuals with 32 ETH to run a node and validate the network. However, technical expertise is still needed to operate a node while avoiding offline and slashing penalties. For many that don't have the necessary expertise to maintain a node or want to stake in smaller quantities, exchanges and staking-as-a-service providers have filled a major market gap, now representing ~75% of the estimated $20B staked on Ethereum. While providing an important service, centralized management of stake creates a risk to the integrity of the entire network. For Ethereum to be a global settlement layer, its middleware also must be incorruptible and credibly neutral.
Obol Labs, as the leading builder of Distributed Validator Technology (DVT), is directly solving the issue of single points of failure in staking infrastructure. DVT is a technology primitive that allows an Ethereum Proof-of-Stake validator to be run simultaneously on more than one machine (mentioned in Vitalik Buterin's Ethereum roadmap). The major breakthrough is the ability to split up a single validator private key, making it possible for a group of people to share validation rights of an Ethereum validator. The company's raise in the depth of crypto winter, as venture funding has decreased by over 60%, validates the importance of DVT for the next generation of Web3 scalability.
Running a validator as a cluster of nodes means more staking resilience: validators are less likely to go offline; validator keys are less likely to be compromised; and there is less correlation risk for the entire network if validator clients have software bugs. Ultimately, DVT allows network validators of any magnitude to increase resilience, distribution of stake, and security.
Collin Myers, Obol Labs CEO and Co-Founder: "Turbulent events of 2022, including the FTX collapse, make decentralization a key priority on all levels of the Web3 stack. To make networks more secure, staking must be decentralized by design. Obol's DVT brings decentralization and resiliency to the ground floor of staking products. Our current focus is Ethereum, but in the future, we'll have implementations with Cosmos and Ethereum L2 networks."
"Obol Labs have excelled in bringing together a community of solo stakers and staking-as-a-service providers alike to advance Distributed Validator Technology. Obol plays a critical role in improving validator participation and scaling Ethereum through its next phase of growth. We are also excited to see how Obol advances DVT among other Proof-of-Stake blockchains in the coming year," said Paul Veradittakit, General Partner of Pantera Capital.
Oisín Kyne, CTO at Obol Labs, added, "Today, we think of validators as individuals or single entities. We think validators should actually be run as groups. Instead of only being able to run a validator alone, we want to enable you to run validators with a community of other stakers cooperatively."
Obol Labs is actively working with leading liquid staking protocols like Lido, Stakewise, and more to implement DVT into their operator set. In addition, a large majority of Obol's earliest seed supporters are the likes of Coinbase Ventures, Figment, Blockdaemon, Chorus One, and a collection of other industry-leading validators that are actively testing, adopting, and helping build Obol's DVT technology.
"Today, staking-as-a-service protocols and providers make up the most adopted segment of the staking industry, which makes it the most critical segment to advance infrastructures that improve staking resiliency and decentralization," said Ash Egan, Founder and General Partner of Archetype. 
In addition to working with larger validators, Obol Labs is helping to improve solo validator participation with their active community of 9,000+ members across 20+ countries. Together, at-home validators participating in Obol Labs testnets are running hundreds of multi-continent distributed validators on the Ethereum Goerli network with other operators using the recently launched DV Launchpad.
Obol Labs' Series A will accelerate the Obol Network's roadmap for bringing DVT to Mainnet Ethereum. Obol will also support the advancement of DVT across other Layer 1 Proof-of-Stake blockchains like Cosmos, as well as the L2 ecosystem to help address the resiliency of sequencers. 
About Obol Labs:
Obol Labs is an R&D team building infrastructure technologies for Ethereum and other Proof-of-Stake blockchains to scale consensus and ensure decentralization. Consisting of members across 13+ countries, the core team is currently focused on bringing Distributed Validator Technology to Ethereum. Follow at obol.tech or @ObolNetwork.
Additional Resources:
Contact Information:
Brett Li
Growth Lead
brett@obol.tech
(510) 364-9038

Related Images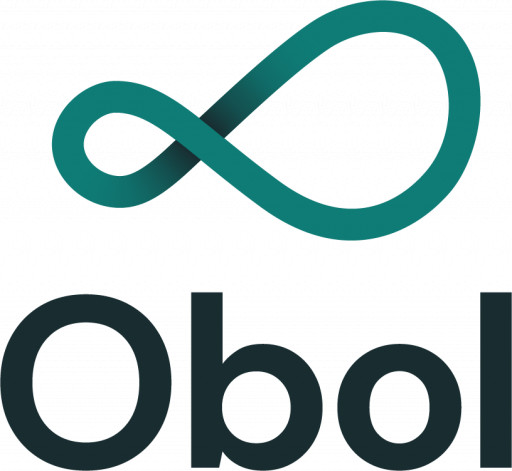 Image 1: Obol Logo


Official Obol Logo




This content was issued through the press release distribution service at Newswire.com.
Attachment