CLEARWATER, Minn., Jan. 23, 2023 (GLOBE NEWSWIRE) -- Thousand Hills Lifetime Grazed launches its new industry-leading line of American Grassfed Association-certified, regenerative, fully cooked barbeque products. Thousand Hills Lifetime Grazed new line of Barbeque Shredded Beef Brisket and Pulled Pork made with 100% grassfed beef and pasture-raised heritage breed pork come fully cooked and made with Triple Crown Organic BBQ Sauce. The barbeque products are packaged in a 14 oz. microwavable and oven-safe tray, made from recyclable materials. Each one is wrapped in an eye-catching, colorful cardboard sleeve, beautifully designed with certified regenerative agriculture statements. Regenerative agriculture is a broad set of holistic management practices that support biological diversity, natural resources, native wildlife habitat, and soil fertility.
The #1 brand of 100% grassfed beef in the U.S. natural retail channel*, Thousand Hills is proud to add this lineup to their roster. The family-owned brand sources the cattle and hogs from its network of family farms across the United States, regenerating 500,000+ acres of farmland.
"We have found that today's consumer desires gourmet flavor, clean label and convenience while making a positive impact on our food system and environment. I'm elated to state these products happen to satisfy all those desires perfectly," exclaims Matt Maier, Farmer Owner and Chief Regenerative Renegade of Thousand Hills Lifetime Grazed.
In addition to being a quick and simple meal solution, Thousand Hills perfected its barbeque products to have exceptional flavor and texture as well as all the environmental advantages of regenerative agriculture.
Thousand Hills' Barbeque Shredded Beef Brisket and Barbeque Pulled Pork products are available for purchase at retailers nationwide, including Natural Grocers and NCG Co-ops to name a few; they are also available online at www.lifetimegrazed.com. All products within the Thousand Hills Lifetime Grazed brand support regenerative agriculture practices, with strict protocols of no antibiotics, artificial growth hormones, GMO plants, grain or grain byproducts ever given to the animals. Consumers can confidently purchase Thousand Hills products from cattle that are holistically managed, regeneratively raised, lifetime grazed and 100% grassfed.
About Thousand Hills Lifetime Grazed 
Founded in 2003, Thousand Hills works with 50 family farms across the U.S. to raise Lifetime Grazed Grass Fed Beef with regenerative agriculture practices. To date, 500,000 acres have been transitioned to regenerative practices to support biological diversity, natural resources, native wildlife habitat and soil fertility. Regional, decentralized processing builds a resilient supply chain for customers while invigorating rural economies. A leader in the industry, Thousand Hills produces the #1 fresh protein product nationally in the natural channel.* Mission: Nourishing soil, plants, cattle, and people by grazing cattle for their lifetime. Learn more at: www.lifetimegrazed.com 
*Source: Total US Natural Enhanced (SPINS Propriety), HWI Universe, FZ & RF BEEF & PORK CUTS Subcategory, L52 Weeks ending 12/04/2022
Contact Information:
Melissa Larsen
Policy and Advocacy
mlarsen@lifetimegrazed.com
612-701-4255

Maci Land
Communications Manager
mamaier@lifetimegrazed.com
763-232-3371

Related Files
Related Images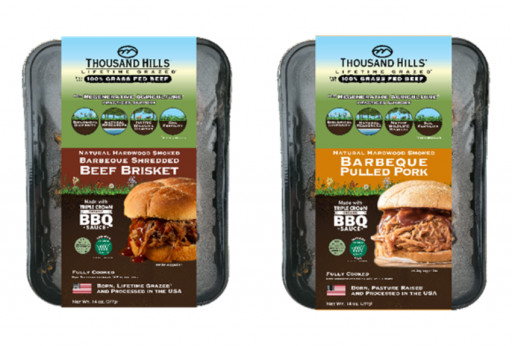 Image 1: Thousand Hills Regeneratively Raised™ BBQ Products


The super-premium, clean label, authentic hardwood-smoked, fully cooked products made with organic Triple Crown® BBQ Sauce.




This content was issued through the press release distribution service at Newswire.com.
Attachment