Hong Kong Island, Jan. 31, 2023 (GLOBE NEWSWIRE) -- Hong Kong Island, Hong Kong -
Palace Studios, a Hong Kong based personalised fitness company, has announced that they are offering advanced fitness studio facilities for hourly rental to personal trainers and their clients in Hong Kong. Personal trainers and wellness coaches can check the availability of spaces using the app provided by Palace Studios when they are scheduling a session with their clients. Then they can simply click on "Book Now" on the app to schedule the use of that particular space for a certain period of time. Personal trainers are given the flexibility to train their clients either in a one-on-one or a two-on-one setting. Visit https://palace-studios.com for more information.
A spokesperson for Palace Studios says: "Our fitness studios are well equipped with all you would need for 1-on-1 personal fitness training or 2-on-1 personal training. Each of our Hong Kong studios has a sleek, minimal design, complete with bright and airy interiors - perfect for strength and weight training with the capacity to cater to each individual's needs. Convenient locations and streamlined systems allow you to focus on what's most important: your relationship with your clients. And Palace Studios is paving the way for the future of health and wellness. Our unique technology makes it easier than ever for private fitness coaches and wellness professionals to connect with their clients."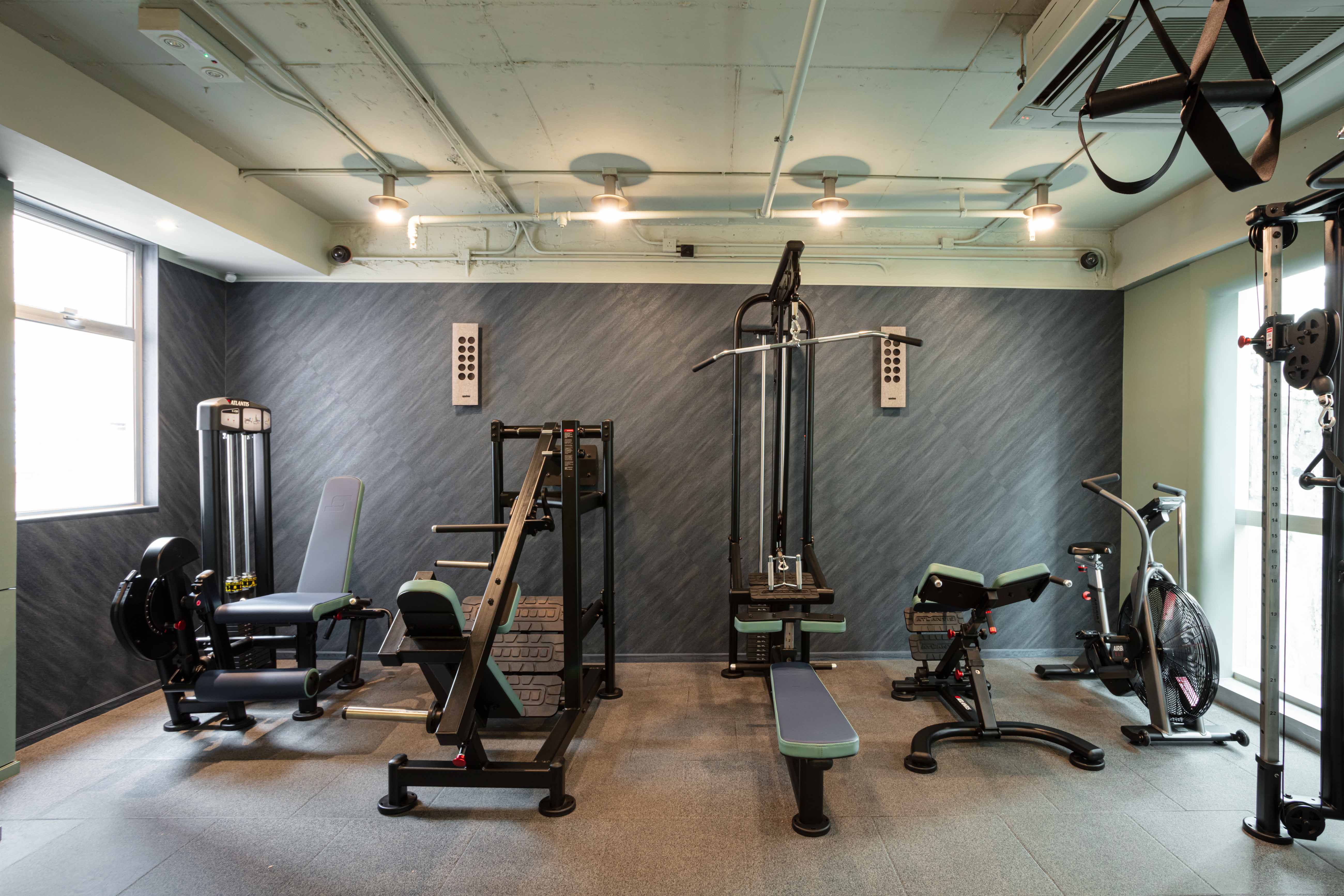 The fitness studios are provided with a completely touchless door lock, ensuring that the trainers and their clients can avoid contact with surfaces to ensure safety from harmful microorganisms. These spaces are also provided with an efficient air-circulation system that performs six air changes or more per hour. In conjunction with an integrated indoor air quality monitoring system, this system ensures the air quality in the studios is in compliance with safety and health standards. Furthermore, the studios are all designed to ensure net zero-carbon emissions, through the use of smart, IoT-enabled hardware and devices and light switches with motion detectors for energy savings.
As previously announced, these private personal training studios don't just have the most modern training and gym equipment, but they are also equipped with the appropriate filters and equipment to ensure the air quality is safe, hygienic, and sustainable. These fitness studios are equipped with air purifiers with HEPA and carbon filters that have been proven to prevent viruses and 99.95 percent of air pollutants as small as 0.1 micron in size from entering the rooms. These air purifiers can also detect the presence of formaldehyde and then break it down to harmless compounds. They have also ensured the use of sustainable paint products. The paints used contain only plant based acrylics instead of the usual oil derivatives and they are assured not to contain any heavy metals and harmful compounds such as formaldehyde, APEO, MI, NFEO, lead, and CIT.
Although relatively new, the Palace Studios locations have already received some five star reviews. For example, reviewer Derek K. left a five star rating on Google stating: "Great gym. Especially for those who like privacy and a high quality environment. The equipment is the best I've seen in Hong Kong. Very high end."
Palace Studios is determined to use technology to find creative ways to provide access to clean and modern wellness and fitness spaces and equipment to personal trainers and their clients. They have been partnering with landlords who want their underutilised spaces to be transformed into world-class training studios with the best and most advanced equipment. Personal trainers and wellness coaches can benefit from the on-demand booking offered by Palace Studios. There are different kinds of equipment available for various activities, such as strength training, weight training, or custom-built fitness training sessions. Trainers and other wellness professionals can easily adjust their schedules with their clients because the spaces can be booked and rented by the hour, depending on the availability of spaces.
Personal trainers and wellness coaches who need to rent a fitness studio and landlords who want their underutilised properties to be more productive can check out the Palace Studios website at https://palace-studios.com/our-spaces.
###
For more information about Palace Studios, contact the company here:

Palace Studios
Information
+852 9878 5785
hello@palace-studios.com
46 Lyndhurst Terrace, Central, Hong Kong