MCLEAN, Va., Jan. 31, 2023 (GLOBE NEWSWIRE) -- RoboMQ, a leading Integration Platform as a Service (iPaaS) and business process automation company, announced General Availability (GA) for versions 4.2 and 4.3 of Hire2Retire, its leading Employee Lifecycle and Identity Management platform.
With these upgrades, Hire2Retire now supports the Paycom HRIS Platform, adding to a lineup of more than 12 leading HR systems as well as the Active Directory (AD) and Azure AD identity platforms. These releases also improve a wide range of support features for Hire2Retire users. The range of options to apply dynamic group management rules to security groups and distribution lists has increased, Hire2Retire can now store and revert to the last good state versions of deployed workflows. In addition, event notification tracking and an improved "Get help" form allows the RoboMQ support team to respond to and solve technical problems quickly.
"We are excited to open up Hire2Retire's business process automation to Paycom customers," said RoboMQ CEO Bramh Gupta. "The changes provided in the 4.2 and 4.3 releases will help our support teams to better identify and navigate technical problems, reflecting our constant commitment to making the Hire2Retire user experience as smooth and painless as possible."
RoboMQ's Hire2Retire handles hundreds of thousands of employee identities. Customers use Hire2Retire to reduce the cost of creating and managing employee accounts in AD, eliminating tasks often done using costly sysadmin resources. RoboMQ integration ensures employee profiles are created in AD, Azure AD, and identity systems in near real-time per their HR profile and role, ensuring employees have the right access and privilege and provide a superior "First Day at Work" experience. Similarly, upon termination, employee access is removed in near real-time, ensuring the terminated employees do not walk away with the privileged access and preventing data security and reputation risks.
Over the years, RoboMQ has seen greater adoption of Employee Lifecycle and Identity management solutions like Hire2Retire, reflecting the desire to provide a superior employee experience. The Hire2Retire product is widely used by customers in multiple industries, including healthcare, finance, insurance & banking, retail, hospitality, food and beverages, manufacturing, and CPG.
About RoboMQ 
RoboMQ is a leading SaaS company that solves critical Business Process Automation problems and improves operational effectiveness by application of API and data integration technologies combined with intuitive, modern, and humanized UX, workflows, and advanced algorithms.
RoboMQ is not affiliated, associated, authorized, endorsed by, or in any way officially connected with any of HR systems that it provides integration with and are mentioned in this press release. All product and company names are the registered trademarks of their original owners.
Contact Information:
Cameron Macaulay
cameron.macaulay@robomq.io

Related Images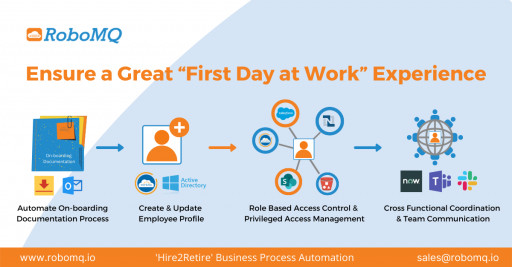 Image 1: Superior "First Day at Work" Experience


Hire2Retire employee lifecycle and identity provisioning ensure new employees are ready to go on day one at the job




This content was issued through the press release distribution service at Newswire.com.
Attachment