OAKLAND, Calif., Feb. 06, 2023 (GLOBE NEWSWIRE) -- Veloce Corporation, inventors of the most powerful CPQ platform available, have announced that TCI has gone live with Veloce in a matter of weeks. 
"It didn't seem possible, but we began the project in December and in January we had a solution to a sales quoting challenge that we had been struggling with for years,"  said TCI's Chief Operating Officer, Ellen Hardy.
Veloce is delighted to get TCI live so quickly. For years, in order to build sales quotes and orders for large school districts, the TCI team was forced to perform time-consuming and frustrating workarounds. However, with Veloce now complementing their Salesforce CPQ, TCI can create a single quote containing as many as 3,000 lines. With the combination of Salesforce CPQ and the External Configurator version of Veloce, these customer-friendly large quotes are now possible. Not only did Veloce address TCI's main issue of creating and transferring large quotes to orders, they also added in time-saving enhancements and guardrails to help create a faster and more accurate quoting experience.
TCI leveraged Veloce's recently released Quick Start package for Small and Medium Sized Businesses (SMBs) and Veloce completely rebuilt the Quote to Order process in six weeks.
About TCI
TCI is an award-winning provider of learning solutions for K-12. TCI curriculum resources and programs support the needs of students and educators with an easy-to-implement, interactive curriculum that is comprehensive and supports blended learning methods. With TCI, schools and districts get everything they need to support teachers in delivering engaging learning experiences.
Veloce's Quick Start Implementation for Rapid ROI
Whether you're using Veloce CPQ or the Veloce External Configurator to complement Salesforce CPQ, Veloce now offers a Quick Start package which allows companies to get up and running in a matter of weeks. The best part is that you no longer need to de-scope critical requirements, which previously had to be left on the shelf.
Veloce's out-of-the-box functionality is extremely rich. With all of that functionality at its disposal, Veloce can very quickly configure the system and deliver a robust end-to-end solution for the SMB. The result for the customer is a very rapid deployment and quick time to value. This is a huge win for the SMB, many of whom have previously been left with a CPQ solution that either has significant capability gaps or an enormous price tag.  
"We believe that Veloce is the only CPQ platform that has the power and flexibility to meet the needs of the Large Enterprise and the agility to support Small Businesses and their proportionately smaller budgets," said Veloce's VP of Sales, Joe Parlett.
About Veloce
Veloce makes quoting simple for small and large companies. Whether you have $10 million in revenue or operate as a $100 billion global enterprise, Veloce CPQ has the power to configure, price, and quote the most complex products or services, and deliver an experience that is tailor-made for the use case. The configurable UI provides the optimal experience for every sales channel, with a user-friendly admin that requires no coding.
Veloce's founders have more than two decades of experience developing and implementing quote to cash systems. Shaowei Mao, the innovator behind the sophisticated configuration engine in Veloce CPQ, led the development of the Siebel and Trilogy configuration engines before co-founding Veloce. 
Contact Information:
Jess Bolen
Director of Marketing
jess.bolen@veloceapps.com
719-623-9119

Related Images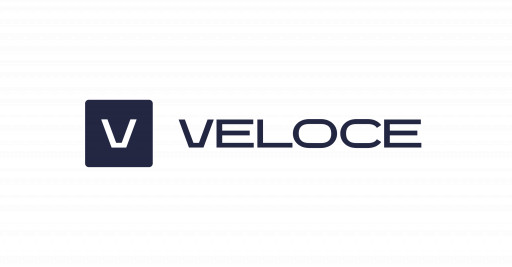 Image 1: Veloce logo press release




This content was issued through the press release distribution service at Newswire.com.
Attachment