SANTA BARBARA, Calif., Feb. 07, 2023 (GLOBE NEWSWIRE) -- ZeroBounce today announced the relaunch of its email validation and deliverability platform. ZeroBounce 2.0 will offer faster, more accurate email validation tools and increased security features on a seamless, intuitive platform.
ZeroBounce has increased the guaranteed accuracy of its email validation service from 98% to 99%. Furthermore, in light of data breaches and identity theft affecting millions, the platform elevated its security protocols to offer heightened data protection. 
"After a year of tireless work, countless tests and a productive beta, we've got something ready that we know our customers will love," says ZeroBounce CEO Liviu Tanase. "One of the biggest milestones was reaching 99% email validation accuracy, a benchmark in the industry. We're grateful for our customers' feedback and their contribution to all the improvements we've made."
Ahead of the launch of the new platform, ZeroBounce has further expanded its security protocols. Aside from GDPR, the service is SOC 2 Type 2 compliant and ISO/IEC 270001 certified. Furthermore, ZeroBounce 2.0 now integrates with Okta identity protection services for even more security. "It was critical, with all of the upgrades, that we remained the safest, most protected email deliverability platform around. Whether it's data security or the quality of our email verifier, we never settle," said ZeroBounce COO Brian Minick. 
ZeroBounce has migrated all data onto the new platform, including credits and subscriptions. Users don't need to update their API configurations. With a brand-new, modern design, ZeroBounce 2.0 is available right away.
Recently, ZeroBounce has also launched an India website. The company offers its email validation service, email deliverability, blacklist monitoring and Activity Data tools on ZeroBounce.in, which processes data strictly in India.
About ZeroBounce
ZeroBounce is an award-winning email verification and deliverability platform helping 200,000+ customers land more emails in the inbox. 
The service removes email typos, nonexistent and abuse email accounts, spam traps and other risky email addresses. ZeroBounce's email deliverability toolkit further supports the safe inbox delivery of transactional and marketing emails. The company operates a military-grade security infrastructure. 
ZeroBounce has validated more than 18 billion emails. Some of the companies it serves are Amazon, Disney, Netflix, LinkedIn, and Sephora. 
In 2022, ZeroBounce founded Email Day (April 23), now an international holiday honoring email inventor Ray Tomlinson. 
For more information, visit https://www.zerobounce.net/.
Contact Information:
Corina Leslie
PR Manager
support@zerobounce.net
+1-888-500-9521

Related Images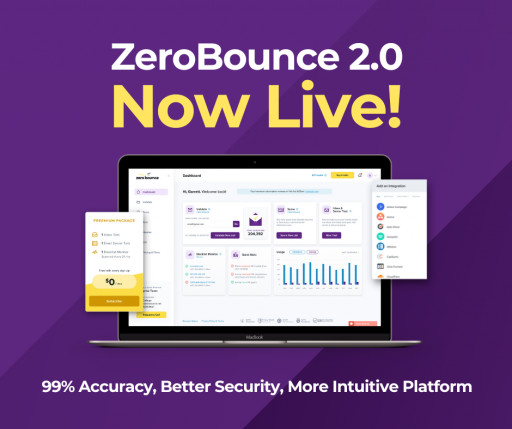 Image 1: ZeroBounce relaunches with 99% email validation accuracy


Screenshot of the ZeroBounce email validation platform on dark purple background, with ZeroBounce announcing its relaunch




This content was issued through the press release distribution service at Newswire.com.
Attachment