ST. PETERSBURG, Fla., Feb. 07, 2023 (GLOBE NEWSWIRE) -- Nutritional supplements just got more fun for kids, and smarter for parents, with new Smurfs Kids Gummies. Four products (Multivitamin, Immune Defense, Restful Sleep, and Digestive Probiotic) are now exclusively available in the U.S. on Amazon.com, with broader rollout later this spring. The gummies are marketed by Florida-based Growve LLC, a leader in nutritional products and official North American licensee of the Smurfs trademark for children's dietary supplements. 
"The Smurfs brand, with its iconic blue characters, brings instant interest to our nutritional gummies," says Dave Bunch, CEO of Growve. "Nearly every parent and grandparent fondly remembers the Smurfs from their childhood. We wanted to tap into this rich nostalgia and provide parents a healthier choice to give their kids."
"We are so happy with this new collaboration with Growve, launching the Smurfs kids vitamin gummies in North America. These are healthy products that embody the fun world of The Smurfs," says Véronique Culliford, President of IMPS/LAFIG Belgium and daughter of Peyo, the creator of The Smurfs.
Smurfs Kids Gummies are unique in several ways parents will appreciate. First, they are made with real fruit juices/purees (apple, peach, pear, orange, pineapple, and passionfruit). Second, the nutritional potencies were developed in consultation with Tieraona Low Dog, MD, one of America's leading authorities in integrative medicine, to ensure safety and effectiveness. And third, there are no synthetic colors/flavors, GMOs, gelatin, gluten, or other common food allergens.
"Today's parents are looking for healthier options to give their kids," says Tieraona Low Dog, MD. "They know the value of proper nutrition and how taking supplements helps fill the gaps. These new Smurfs gummies do just that with properly balanced potencies without unnecessary junk ingredients."
The four Smurfs Kids Gummy formulas address prevalent daily needs. The Multivitamin gummy supports healthy growth and development with 15 vitamins/minerals. The Immune Defense gummy boosts immune system function with 100% of the daily value of vitamins C and D, plus elderberry and zinc. Each Digestive Probiotic gummy provides 1 billion active cultures to support regularity, immune system, and gut health. And each Restful Sleep gummy provides 1 mg of melatonin (plus chamomile and lemon balm extracts) to assist sleep in a safe, non-habit-forming way.
"We're excited to have the Smurfs Kids Gummies selling first on Amazon," says Dave Bunch. "Amazon is the perfect partner for making these healthy new products quickly available to everyone at a great price."
Note: Statements regarding health benefits have not been evaluated by the Food and Drug Administration. These products are not intended to diagnose, treat, cure, or prevent any disease.
Consumer health products company based in St. Petersburg, Florida
Portfolio of 25 brands sold in all major channels: retail, direct-to-consumer, and e-commerce
Amazon is the largest business partner
Foremost expert in integrative medicine and dietary supplements
Co-founder of the American Board of Integrative Medicine
Four-time National Geographic author, Time Magazine Innovator of the Year, prolific scholar, and consultant to Fortune 500 companies
Created by Belgian artist Pierre Culliford (known as Peyo) in 1958
Represent transcendent values such as tolerance, faith in the future, and respect for others
New animated series now on Nickelodeon
New feature films announced with Paramount (first release in February 2025)
Official licensors of iconic Smurfs blue characters
Led by Véronique Culliford, daughter of Smurfs creator Pierre Culliford (Peyo)
Manages Smurfs licensing partnerships worldwide
Contact Information:
Stewart Brennan
Chief Marketing Officer
sbrennan@growve.com
801-376-3734

Related Images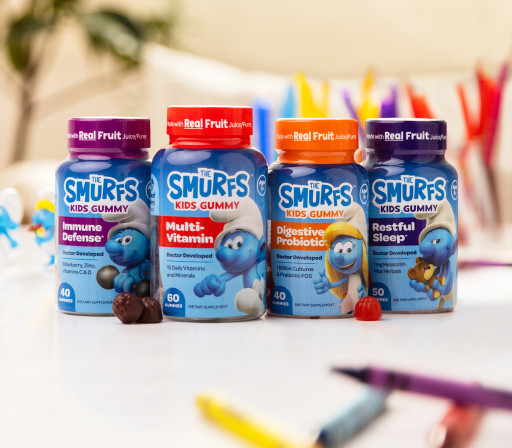 Image 1: Smurfs Kids Gummy (Counter)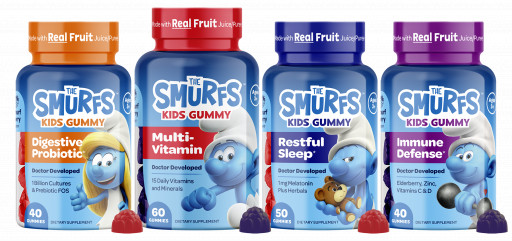 Image 2: Smurfs Kids Gummy - Transparent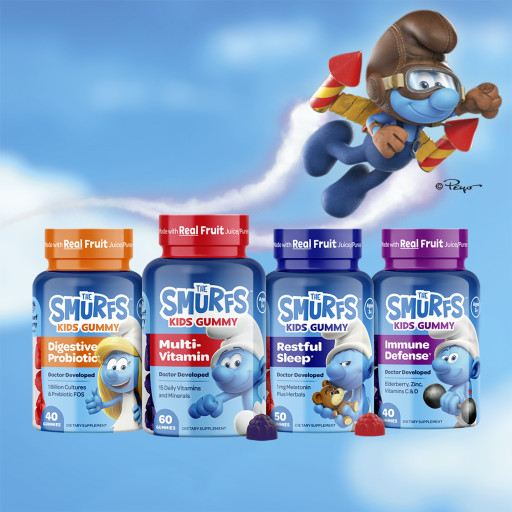 Image 3: Smurfs Kids Gummy - RocketSmurf




This content was issued through the press release distribution service at Newswire.com.
Attachment