HEIDELBERG, Germany, Feb. 14, 2023 (GLOBE NEWSWIRE) -- BioMed X announced today the launch of its new immunology discovery platform that will allow for the accurate and fast identification of target antigens of human T cell receptors (TCRs). The research team led by John Lindner, who has developed the new technology, is based at the BioMed X Institute in Heidelberg, Germany. The platform is expected to be deployed via a collaborative model with pharmaceutical and biotechnology companies worldwide for preclinical research, vaccine development, and the development of new therapeutic concepts for treating autoimmune diseases and cancer.
The underlying technology emerged from a collaboration between BioMed X and Janssen Research & Development, LLC (Janssen). An international team of outstanding early-career researchers was recruited through the unique BioMed X crowdsourcing model. During a five-year research project at the BioMed X Institute in Heidelberg, the team developed a new platform technology for "Rapid Identification of Auto-Antigens in Autoimmune Diseases." The project resulted in a patent application and several manuscripts soon to be published.
"In contrast to many of our competitors in the T cell space, our new platform is based on physiological molecular interactions between T cells and antigen-presenting cells. At the same time, we believe it will have wide applicability as a highly accurate, robust, and cost-efficient drug discovery and development tool," explains Christian Tidona, Founder and Managing Director of the BioMed X Institute. "With this new technology, I believe that we can make a major contribution to developing new therapeutic concepts for the treatment of life-threatening diseases such as cancer and autoimmune diseases," adds Tidona.
The BioMed X Institute has now established a new independent immunology discovery unit offering services and partnering opportunities in the fields of TCR discovery and characterization, identification and mapping of TCR target epitopes, evaluation and safety profiling of TCR and chimeric antigen receptor (CAR) T cell therapies, as well as discovery and validation of engineered TCR therapeutic assets. Interested parties are invited to directly contact BioMed X to discuss a potential partnership.
About BioMed X
BioMed X is an independent research institute located on the campus of the University of Heidelberg in Germany, with a worldwide network of partner locations. Together with our partners, we identify big biomedical research challenges and provide creative solutions by combining global crowdsourcing with local incubation of the world's brightest early-career research talents. Each of the highly diverse research teams at BioMed X has access to state-of-the-art research infrastructure and is continuously guided by experienced mentors from academia and industry. At BioMed X, we combine the best of two worlds - academia and industry - and enable breakthrough innovation by making biomedical research more efficient, more agile, and more fun.
Contact Information:
Flavia-Bianca Cristian
Recruiting & Communications Manager BioMed X
fbc@bio.mx
00491727540707

Related Images




Image 1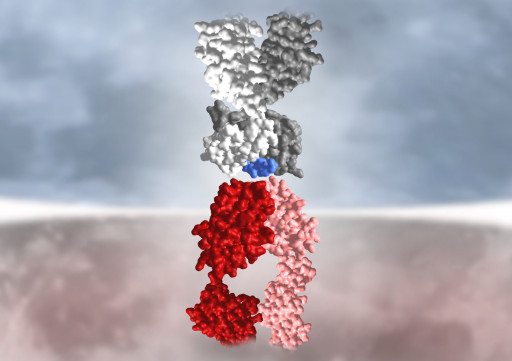 Image 2


T-cell receptors (red) bind specifically to peptide-HLA complexes (blue/gray) on the surface of antigen-presenting cells, resulting in T-cell activation.




This content was issued through the press release distribution service at Newswire.com.
Attachment