Luton, Bedfordshire, United Kingdom, Feb. 27, 2023 (GLOBE NEWSWIRE) --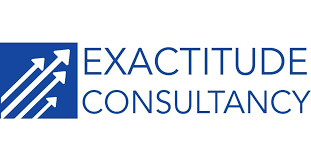 Exactitude Consultancy, the market research and consulting wing of Ameliorate Digital Consultancy Private Limited has completed and published the final copy of the detailed research report on the Patient Handling Equipment Market.
Global Patient Handling Equipment Market stands at US$ 12.69 Billion in 2022 and is anticipated to grow at a CAGR of 2.5% over the following ten years to reach US$ 18.6 billion by 2028.
Patient Handling Equipment Market Demand Analysis and Growth in upcoming years
In the upcoming years, the market for patient handling equipment is anticipated to grow significantly due to a number of variables, including an aging population, an increase in the prevalence of disabilities, and a growing emphasis on lowering healthcare costs through more effective patient handling.
The aging populace is one of the main factors driving this market's expansion. As people get older, they are more likely to develop chronic illnesses and disabilities that make it difficult for them to move around or perform other tasks of daily living. As a result, there is now more demand for patient handling tools like transfer tools, patient lifts, and movement aids. The rising prevalence of disabilities is another element boosting the market for patient handling equipment. Over 1 billion people live with a disability globally, according to the World Health Organization. Specialized tools that can enable people with disabilities to lead more autonomous and fruitful lives are becoming increasingly necessary as a result of this.
The market for patient handling equipment is anticipated to expand overall in the upcoming years due to a confluence of healthcare, economic, and demographic variables. We can anticipate new and inventive products that will make patient handling even safer, more effective, and more comfortable for both patients and healthcare professionals as technology continues to progress.
To Get a Sample Copy of the Report Visit: https://exactitudeconsultancy.com/reports/2461/patient-handling-equipment-market/#request-a-sample   
Trends and Technologies
Adoption of electric and hydraulic patient lifts: Patient lifts that are electric or hydraulic are becoming more and more common because of how simple they are to use and how little risk of harm they pose to healthcare professionals. Because these lifts require little physical effort to work, there is less chance of back injuries and other musculoskeletal conditions.
Increased use of ergonomic equipment: To lower the risk of harm to patients and healthcare professionals, ergonomic equipment is being created, such as adjustable height beds, adjustable tables, and lift chairs. These goods are made to be more user-friendly and comfortable, which can help to lessen strain and fatigue while handling patients.
Advances in technology: Technology advancements like the creation of smart sensors, internet of things (IoT) technology, and artificial intelligence are helping the market for patient handling tools. (AI). These technologies can be used to increase the effectiveness of healthcare delivery, lower healthcare costs, and better patient outcomes.
Focus on infection control: A crucial issue in healthcare is infection control, and there is a rising tendency toward the creation of patient handling tools that are intended to lower the risk of infection. This covers the use of slings that are disposable, antimicrobial coverings, and other infection control techniques.
Competitive Insight
Some of the notable market players operating in the global Patient Handling Equipment Market covered in this report are: Getinge, Stryker, Invacare, Hill Rom Services, Guldmann, Stiegelmeyer, LINET, Joerns Healthcare, HoverTech International, Handicare, Prism Medical, Ossenberg, Drive Medical, Antano Group, and ORTHOS XXI, and others.
Recent Developments
Invacare launched AVIVA RX and AVIVA FX wheelchairs for maximum comfort and safety also they are suitable for indoor and outdoor use.
Stryker has launched the ProCuity Bed Series, which is the first wireless bed that helps in reducing patient falls with all acuity levels with connecting to nurse systems.
| | |
| --- | --- |
| Attributes | Value |
| Patient Handling Equipment market Share (2022) | US$ 12.69 Billion |
| Patient Handling Equipment market Projected Size (2028) | US$ 18.6 billion |
| Patient Handling Equipment market Growth (CAGR 2023-2028) |                 2.5% |
Browse the full "Patient Handling Equipment Market By type (Ceiling lifts, Steel and wheelchair lifts, Mobile lifts, Sit-to-stand lifts, Bath and pool lifts, Medical Beds, Mobility Devices, Stretchers and Transport Chairs) By Application (Acute & critical care, long term care, Mobility assistance, fall prevention, Others) and by Region (North America, Asia Pacific, Europe, South America, Middle East & Africa), Global trends and forecast from 2023 to 2028" Report and TOC at https://exactitudeconsultancy.com/reports/2461/patient-handling-equipment-market/#report-details         
Segment Overview
The Patient Handling Equipment market is segmented by type, deployment, and end user.
by Type
 By Application
 by Region

Ceiling Lifts
Steel And Wheelchair Lifts
Mobile Lifts
Sit-To-Stand Lifts, Bath And Pool Lifts
Medical Beds
Mobility Devices
Stretchers And Transport Chairs

Acute & Critical Care
Long Term Care
Mobility Assistance
Fall Prevention
Others

 

North America
Europe
Asia Pacific
South America
Middle East And Africa

 
To learn more about this report, request a free sample copy
Regional Insights:
Here are some regional insights about the Patient Handling Equipment market:
North America: Due to the aging population, high healthcare expenditure, and emphasis on lowering injuries and improving patient outcomes, the North American market is the largest for patient handling devices. North America's biggest market, where most of the demand originates, is the United States.
Europe: With an increasing emphasis on increasing patient safety and lowering healthcare costs, Europe is a major market for patient handling equipment. Particularly prosperous markets can be found in nations like the United Kingdom, France, and Germany.
Asia Pacific: Patient handling equipment sales in the Asia Pacific area are expanding quickly thanks to factors like an aging population, rising healthcare spending, and a growing emphasis on enhancing the healthcare system. The biggest markets in the area are China, Japan, and India.
Quantitative Analysis
Market size, estimates, and forecasts from 2023 - 2028
Market size and revenue estimates for product up to 2028
Market revenue estimates for application up to 2028
Market revenue estimates for type up to 2028
Regional market size and forecast up to 2028
Company financial
What are the Key Data Covered in this Patient Handling Equipment Market Report?
CAGR of the market during the forecast period 2023-2028
Detailed information on factors that will drive Patient Handling Equipment Market growth during the next Six years
Precise estimation of the Patient Handling Equipment Market size and its contribution to the parent market
Accurate predictions on upcoming trends and changes in consumer behaviour
The growth of the Patient Handling Equipment industry across North America, Europe, APAC, South America, the Middle East, and Africa
A thorough analysis of the market's competitive landscape and detailed information on vendors
Comprehensive details of factors that will challenge the growth of Patient Handling Equipment Market vendors
To know an additional revised 2023 list of market players, request a sample report: https://exactitudeconsultancy.com/reports/2461/patient-handling-equipment-market/#request-a-sample  
Browse Other Related Research Reports from Exactitude Consultancy
Nerve Repair and Regeneration Market is projected to reach USD 14.96 billion by 2029
Medical Equipment Maintenance Market is expected to reach above USD 7.66 billion by 2028
Surgical Sutures Market is expected to reach above USD 6.23 billion by 2028
Process Liquid Analyzers Market is expected to reach above USD 2.75 billion by 2029