SAN FRANCISCO, Feb. 28, 2023 (GLOBE NEWSWIRE) -- Instawork, the leading flexible work platform that connects local workers with thousands of businesses, today releases its annual State of Hospitality Staffing report. This report sheds light on how businesses performed over the last year and what challenges they anticipate facing throughout 2023. The report comes at a time when hospitality job vacancies are still at a record high and staffing challenges continue to impact how businesses meet customer demand.
For the State of Hospitality Staffing report, Instawork surveyed over 180 hospitality businesses ranging from caterers to hotels to food service operators. Chefs and culinary staff, general managers and owners, presidents and COOs, and HR and staffing decision-makers shared their insights and evolving concerns.
The report's key findings found that in 2023:
63% of respondents say they expect revenue to rise by 10% or more
36% reported rising supplier costs as a major concern
52% of businesses will raise pay to attract and retain workers
73% of those who stated they'd increase pay, already did so by $2/hour or more in 2022
To view the entire report, please visit: https://info.instawork.com/state-of-hospitality-staffing
Almost half of respondents reported they lost 25% or more of their labor force to churn in 2022. This churn had financial consequences that impacted many businesses, resulting in revenue losses of 5% or more. As workers show increasing demand for flexibility, businesses say they are offering it as a new benefit to ease hiring challenges. In fact, 38% of hospitality businesses reported offering more flexible schedules in 2023 than they did 2022.
"Most businesses in hospitality are looking forward to higher revenue this year," said Daniel Altman, Chief Economist at Instawork. "Stabilizing pay rates and prices from suppliers may also help to boost profitability, despite potential headwinds in the economy. Hiring is still a challenge, though, with an increasing share of businesses planning to use flexible labor to fill gaps in staffing."
As the hospitality industry is projected to surpass 2019 levels and businesses are seeing revenue continue to climb, staffing to meet customer demand is still a challenge. Almost 75% of respondents stated they used more flexible workers in 2022 than they did in 2021. This increase in flexible work shows no signs of slowing down - the share of respondents saying they plan to use temporary or flexible workers rose from 66% to 73% since last year.
The Instawork Economic Research Division analyzes and offers insights into labor trends, particularly within the hourly workforce. The team's findings have been featured by CBS News, CNN International, The Wall Street Journal, Entrepreneur, Associated Press, and more.
Instawork was recently ranked as one of the country's top 10% of fastest-growing companies by Inc. 5000 and was included in the 2022 Forbes Next Billion Dollar Startup list. The platform received the 2022 ACE Award recipient for "Best Innovation" and was named one of the "Best Business Apps" by Business Insider. 
About Instawork
Founded in 2016, Instawork is the leading flexible work app for local, hourly professionals. Its digital marketplace connects thousands of businesses and more than four million workers, filling a critical role in local economies. Instawork has been featured on CBS News, the Wall Street Journal, The Washington Post, Associated Press, and more. In 2022, Instawork was ranked as one of the top 10% of the country's fastest-growing private companies by Inc. 5000 and was included in the Forbes Next Billion Dollar Startup list. Instawork was also named the 2022 ACE Award recipient for "Best Innovation," one of the "Best Business Apps" by Business Insider. Instawork helps businesses in the food & beverage, hospitality, and warehouse/logistics industries fill temporary and permanent job opportunities in more than 30 markets across the U.S. and Canada. Follow us on Twitter, Instagram, LinkedIn, and Facebook.
Contact Information:
Kira Caban
Head of Strategic Communications
press@instawork.com

Related Images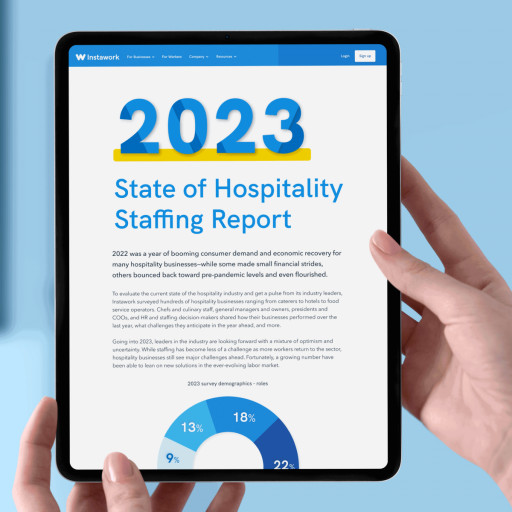 Image 1: Instawork State of Hospitality Staffing report


Screen of the front page of report




This content was issued through the press release distribution service at Newswire.com.
Attachment