WATSONVILLE, Calif., March 16, 2023 (GLOBE NEWSWIRE) -- The demand for probiotics has been significantly increasing due to their ability to support both digestive and immune health. Nordic Naturals' probiotic blends are designed to address multiple health needs, including healthy gut biodiversity, regularity, women's urinary tract health, and immune system function. Nordic Naturals' new high potency Nordic Flora probiotics are now accessible to even more consumers in the refrigerated section at more than 375 Sprouts Farmers Markets nationwide.

With as many bacteria living in your digestive tract as there are cells in your body, everyone needs a healthy gut. Factors like stress, aging, diet, environmental toxins, medications, and a sedentary lifestyle can lead to less abundant bacteria and diversity. Maintaining a healthy balance of these bacteria is important for immune and digestive function, skin health, cognition, mood, and much more, which is why probiotic supplementation is so essential.
Nordic Naturals is a research-backed, third-party tested company that has a Certificate of Analysis for all its products. Potency, purity and freshness are core attributes in all Nordic Naturals products. The new Nordic Flora probiotic items prioritize having a higher potency with condition-specific formulas, including:
Nordic Flora Probiotic Immune Health is a blend of 15 probiotic strains with 60 billion cultures to support respiratory wellness and healthy immune response by targeting nutrient absorption and the body's defense against harmful molecules and bacteria. Probiotic Immune Health promotes a healthy immune response, enhances intestinal barrier function, and promotes immune cell responsiveness (SRP: $49.95).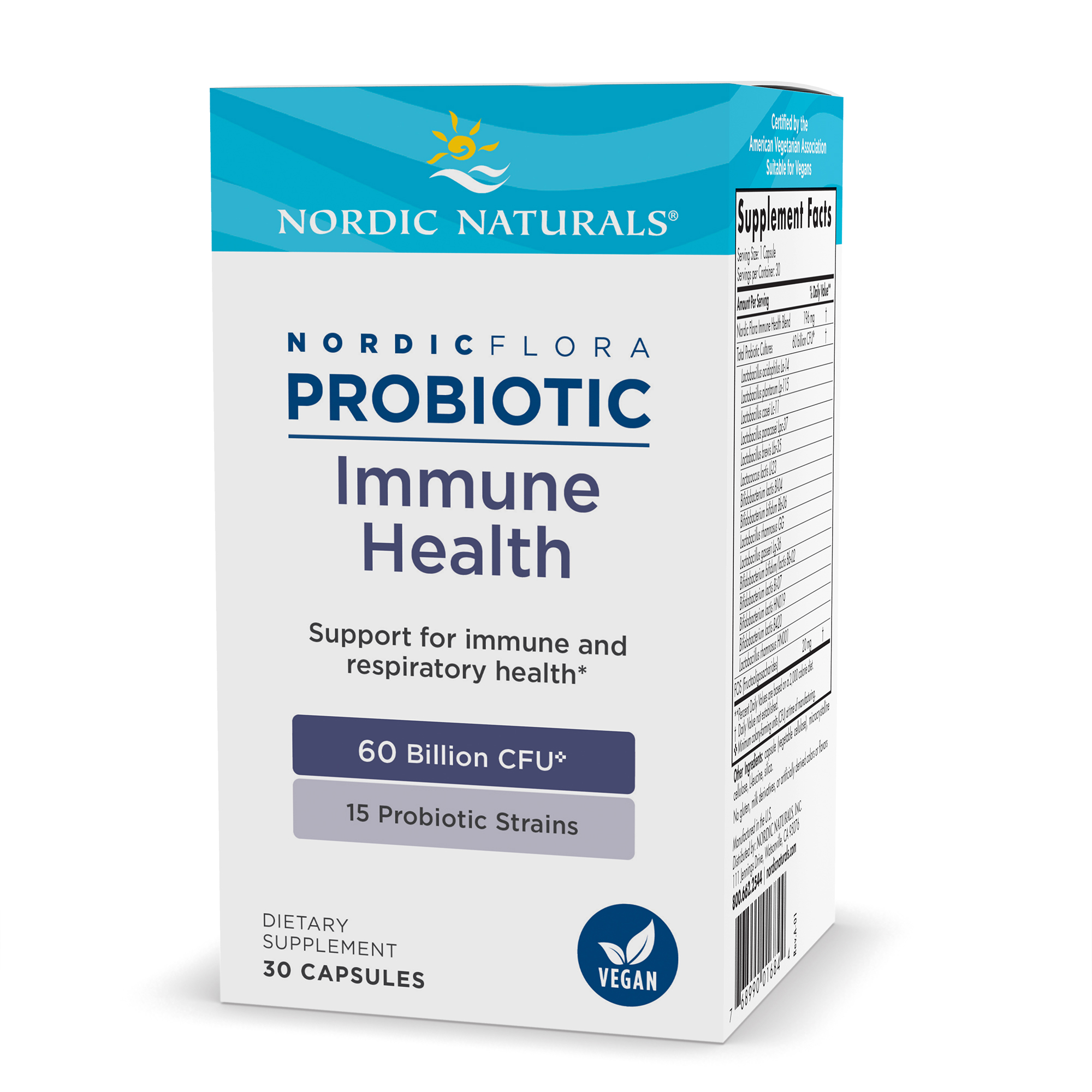 Nordic Flora Probiotic Maximum Care is a blend of 11 probiotic strains with 90 billion cultures proving high CFU support for a healthy immune response and optimal digestive health. The Maximum Care probiotic positively affects the immune system both directly and indirectly by alleviating intestinal bloating while promoting gastrointestinal comfort and regularity (SRP $59.95).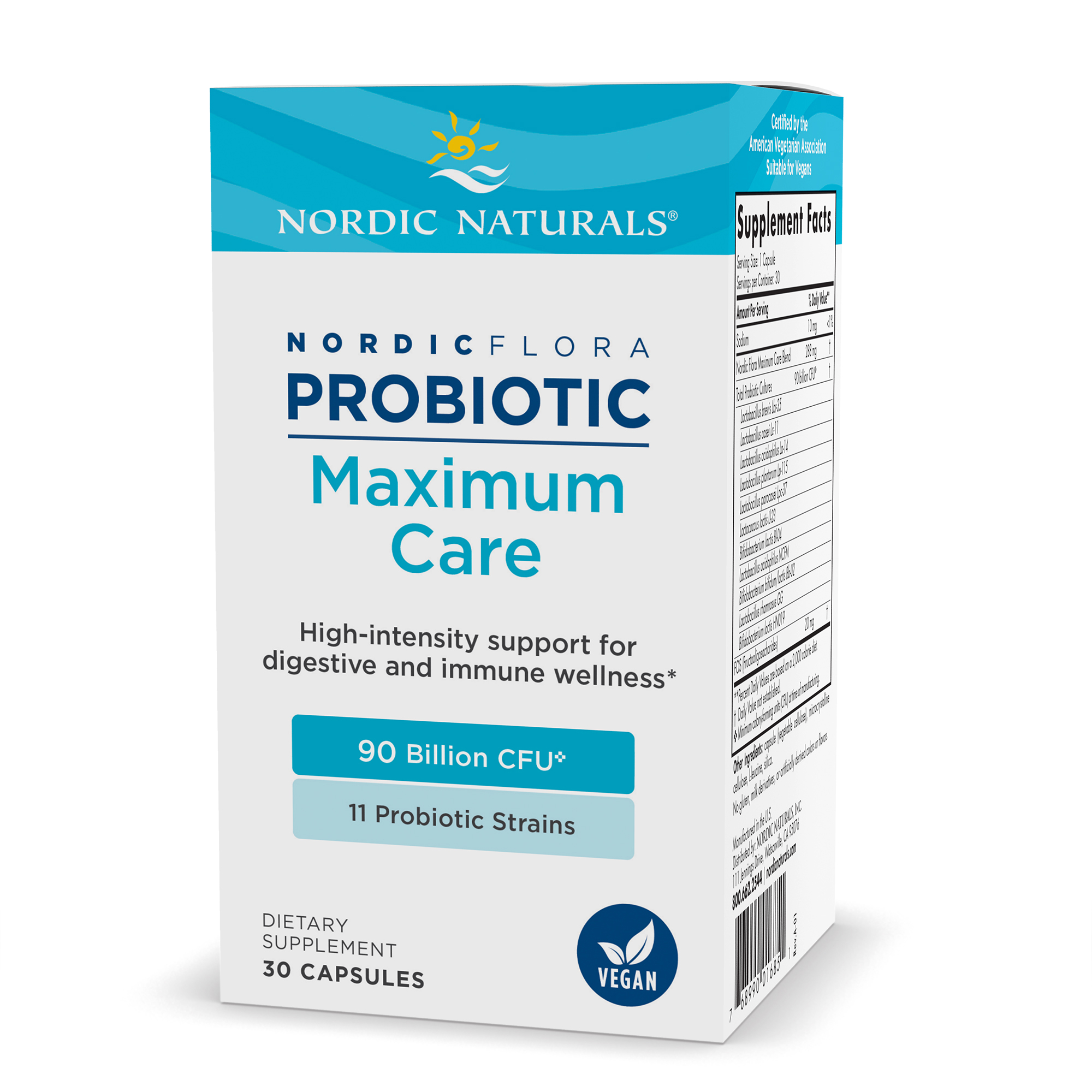 Nordic Flora Probiotic Women's Balance is a blend of 12 probiotic strains, including the highly researched Lactobacillus acidophilus NCFM, that helps maintain a healthy vaginal microbiome, while supporting microbes naturally present in the gut. Probiotic Women's Balance has 60 billion CFU per capsule which helps promote gastrointestinal comfort and regularity (SRP: $49.95).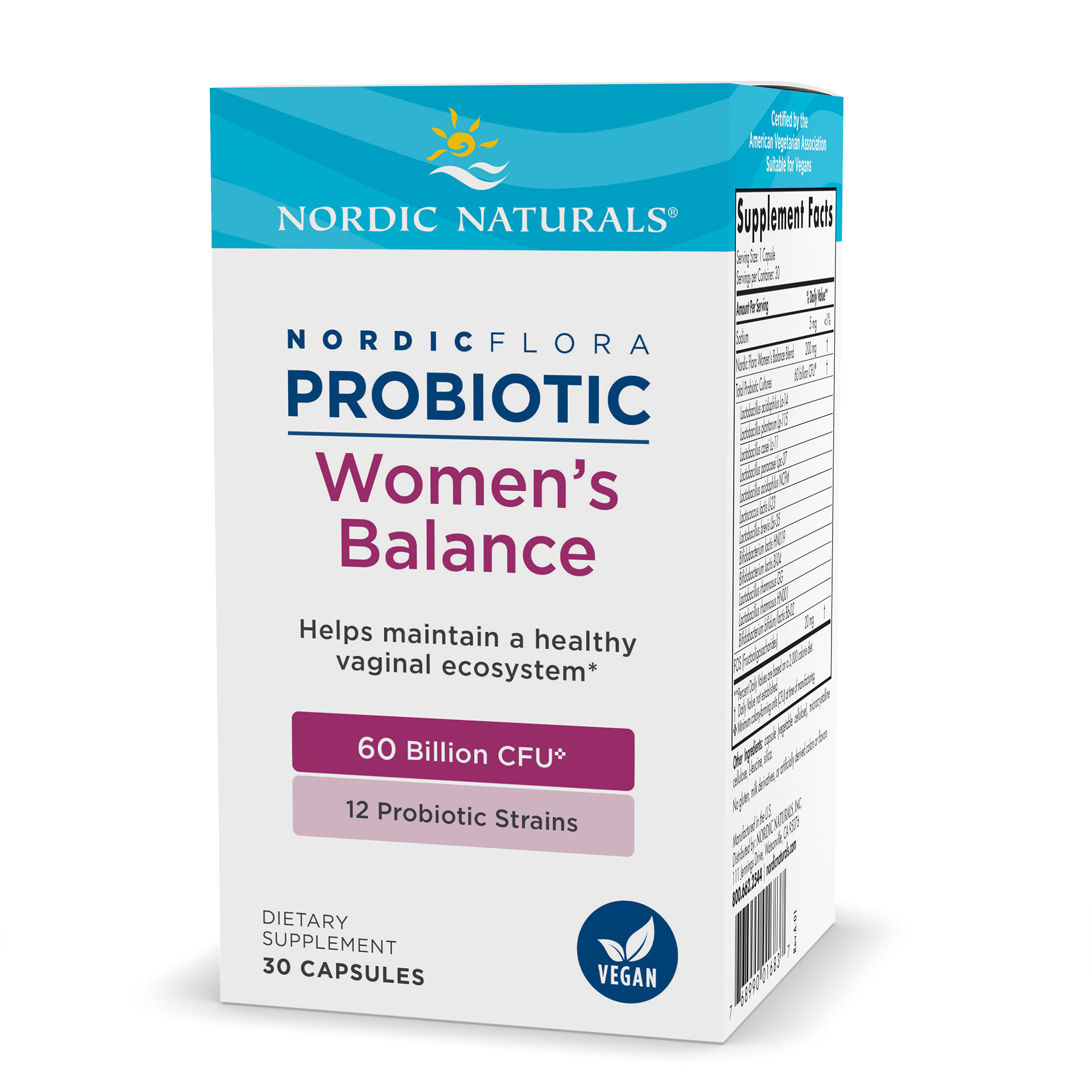 In addition to these new high potency supplements, Sprouts has also taken the Nordic Flora Prebiotic Powder into its refrigerated section. This prebiotic combines five sources of plant-based prebiotics that promote the growth and maintenance of beneficial bacteria in the gut. This blend is ideal for individuals who don't consume a variety of dietary fibers from vegetable sources, as it provides plant-based support for gastrointestinal function, regularity, and digestive comfort. This unflavored powder can be put in any hot or cold liquid to support intestinal function and bacterial diversity within the gut. It promotes gastrointestinal comfort and regularity and helps promote increased probiotic viability (SRP: $31.95).
All Nordic Flora products are third-party tested, non-GMO, vegetarian, certified vegan and do not require refrigeration. Nordic Naturals is committed to delivering safe, effective nutrients that are essential to health. Since 1995, Nordic Naturals® has been a worldwide leader in the omega-3 category by producing the highest-quality omegas, while furthering a global movement toward better wellness. Nordic Naturals' commitment to optimal health endures with the ultimate collection of supplements essential to improving health from within, including a growing selection of essential nutrient blends, research-backed probiotics, vital vitamins and minerals, and gummy products for the entire family. Learn more at: www.nordic.com  
Photos accompanying this announcement are available at
https://www.globenewswire.com/NewsRoom/AttachmentNg/f4d710a2-16ee-45b6-83d5-247a40cbf682
https://www.globenewswire.com/NewsRoom/AttachmentNg/92081945-c175-4c66-b001-2e42a441fa9b
https://www.globenewswire.com/NewsRoom/AttachmentNg/e8206844-f1f7-4d0d-8769-c1215ba96697