Singapore, July 13, 2023 (GLOBE NEWSWIRE) -- NOMAD Caviar Singapore offers farm-to-table delivery of fresh caviar in Singapore and aims to change the common perception of caviar as something that is eaten as garnish off a tiny spoon. Caviar is roe or eggs from the sturgeon family of fish and is regarded as a delicacy and is eaten raw. It is commonly eaten as an appetiser, but this is what NOMAD Caviar wants to change. For more information visit https://nomadcaviarsingapore.com/
The common varieties of caviar are: Kaluga, Beluga, Ossetra, Sevruga, and Sterlet. Raw and unpasteurised caviar has a shelf life of two weeks when stored in the fridge. Unpasteurised or completely raw caviar is typically preferred because of its superior texture and flavour. Caviar can be eaten right off a spoon or it can be served with toast points, crackers, or blini. Caviar can be added as a finishing touch to pasta and appetisers too, but it is not frequently cooked; instead, it is added as garnish to maintain its flavour.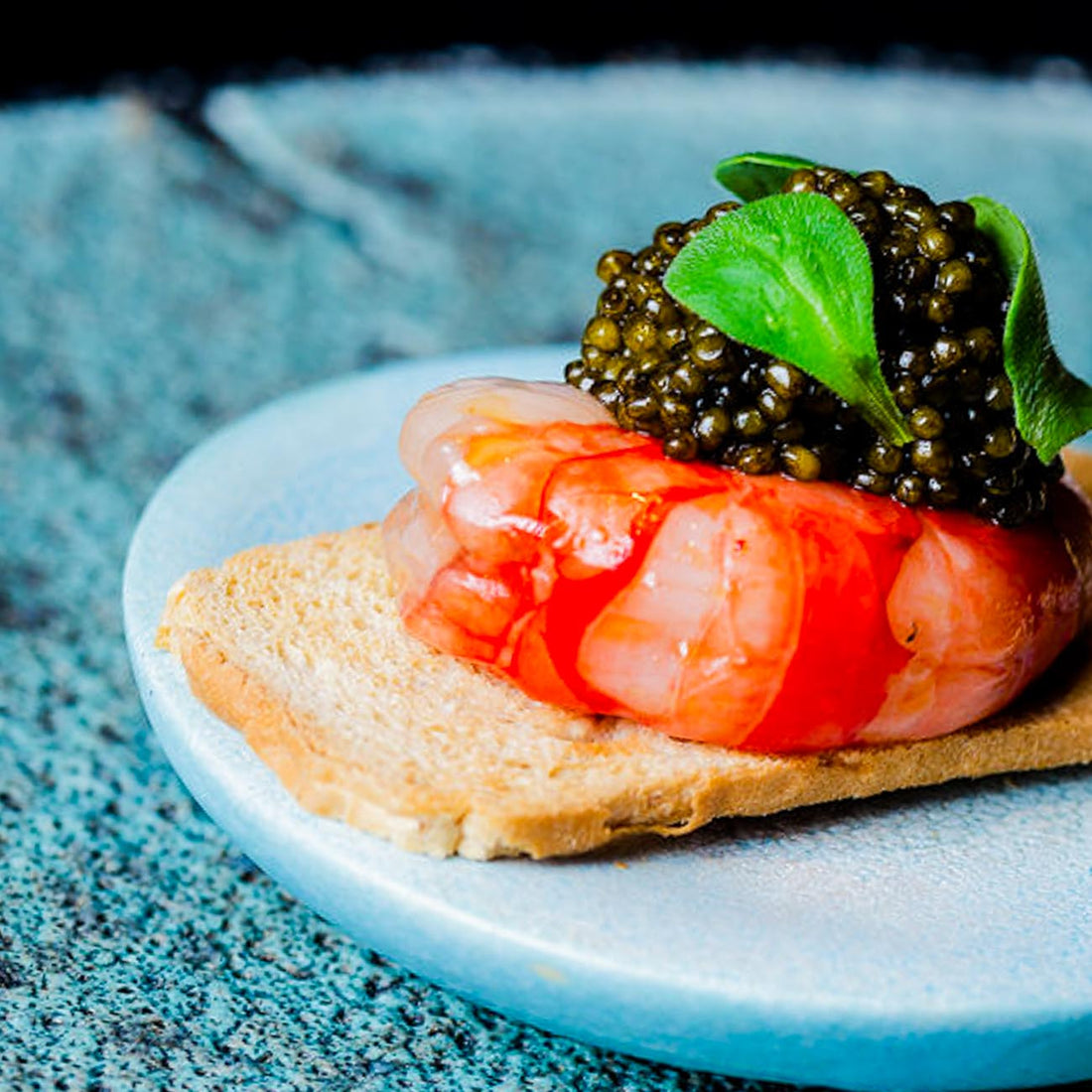 With regards to taste, caviar is usually salty, but its saltiness depends on the variety. The tiny eggs burst in the mouth, providing a buttery flavour that is sometimes nutty and slightly sweet to taste.
Unpasteurised caviar has to be kept in the coldest part of the fridge. An unopened tin can of caviar will remain fresh in the refrigerator for two weeks. However, an opened tin can last for two to three days if kept tightly covered in the fridge.
Jason Cohen, founder of NOMAD Caviar, says: "We want to enjoy caviar as it was meant to be throughout history, served generously, and certainly more than a measly mouthful! From farm to table, we deliver to your door so you can enjoy caviar the way it should be savoured. Pricing was the main obstacle we had to face, so we wondered if there was a way to cut out the middlemen and buy directly from the producers. After extensive research, travels, and numerous tastings, we finally found the perfect farms to collaborate with on our vision. Supporting a sustainable farm and sharing the savings with our friends; what could be better!"
As previously announced, NOMAD Caviar Singapore offers the Kaluga Hybrid Caviar, which is a sensational caviar with a unique, robust texture and a nutty and earthy flavour. It has very little or no fishy taste. The Kaluga sturgeon is a hybrid sturgeon that is native to the Amur River basin and is the cousin of the farmed Beluga sturgeon. The Kaluga caviar is sustainably farmed and hand-picked to ensure the best quality. It is then packed in airtight tins to make sure it arrives at the customer's table in Singapore fresh and ready to eat.
Despite offering a comparable experience to Beluga, the other popular caviar offering, Kaluga Hybrid Caviar is priced significantly lower, making it a more accessible choice for connoisseurs and those wishing to experience caviar for the first time. Like Beluga, the Kaluga Hybrid possesses a rich, buttery taste and creamy aroma, and its large, firm beads provide the unique texture and "pop" that caviar enthusiasts appreciate.
Also available from NOMAD Caviar Singapore is the NOMAD Caviar Spoon and the NOMAD Caviar Bowl. The caviar spoon is important because the usual metal spoon can affect the delicate flavour of caviar. The NOMAD Caviar Spoon has a mother of pearl tip that ensures no unwanted flavours are added to the caviar.
The NOMAD Caviar Bowl is a delicately made glass bowl that provides a simple but remarkable way to serve caviar. It has a rounded ice compartment where the conical caviar housing is placed on top to provide the ideal temperature to keep the caviar fresh.
NOMAD Caviar Singapore was founded by Jason Cohen with the vision of bringing the best quality, sustainably farmed sturgeon eggs directly from the farm to the customer's table. The company's mission is to ensure people can enjoy caviar as a main course, instead of having just a mouthful.
To learn more about the premium caviar subscription and delivery service in Singapore, visit the website at https://nomadcaviarsingapore.com/collections/all or contact them on the phone or via email.
###
For more information about NOMAD Caviar Singapore, contact the company here:

NOMAD Caviar Singapore
Jason Cohen
+85297732233
hello@nomadcaviar.com
30 Cecil St, # 19-08 PRUDENTIAL TOWER, Singapore 049712