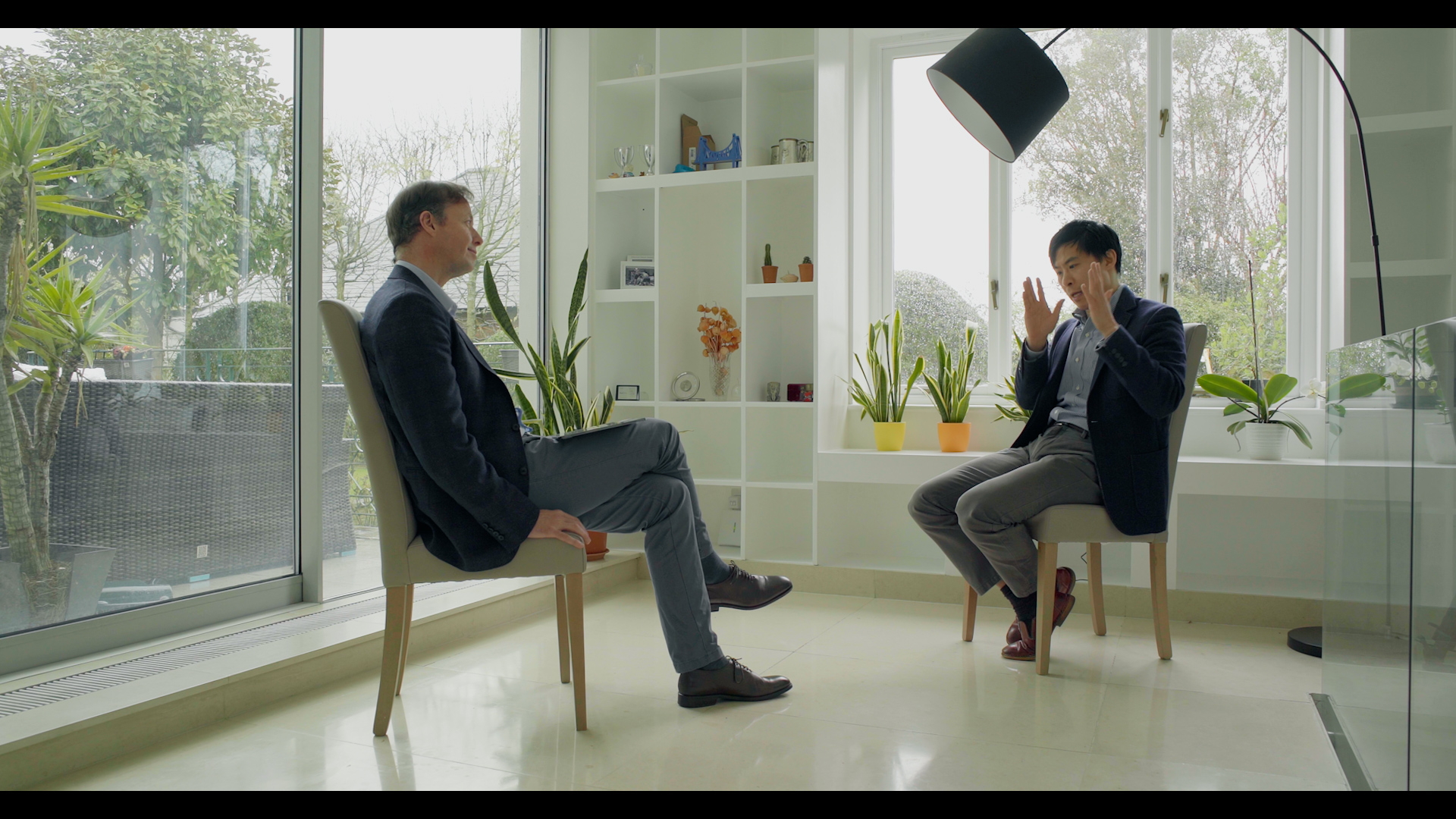 Chris Caldwell of United Renewables in Conversation with Professor Alex Edmans
DOUGLAS, Isle of Man, July 28, 2023 (GLOBE NEWSWIRE) -- In a conversation that is sure to spark debate, renowned finance professor Alex Edmans and the CEO of United Renewables sit down to discuss the future of business and whether profit and purpose can really coexist.
Professor Alex Edmans is an esteemed figure in the realms of finance and sustainable business practices. In this captivating interview Edmans delves deep into the seamless integration of classical financial theory and Environmental, Social, and Governance (ESG) factors ranging from worker pay and diversity to climate and sustainability.
Edmans Holds the distinguished position of Professor of Finance and Academic Director of the Centre for Corporate Governance at the London Business School, Professor Edmans' groundbreaking book, "Grow the Pie: How Great Companies Deliver Both Purpose and Profit," has earned him the esteemed Financial Times Award for Excellence in Sustainable Finance Education.
Moreover, his TED talk, "What to Trust in a Post-Truth World," has captivated global audiences, garnering over one hundred and forty thousand views. The conversation continues on the Conversations on Climate Podcast as Edmans engages in a profound exploration of pivotal themes, encompassing his personal mission, the significance of reliable voices on climate issues, the intricate interplay between economics and intuition in ESG decision-making, and strategic approaches to expand the pie whilst confronting climate challenges.
A maestro of insights, Edmans shares his vision for the future of ESG, embracing subjectivity in decision-making, and skillfully balancing the interests of stakeholders and shareholders in corporate governance. As Edmans eloquently puts it, "If you do something that's good for society, the profits will follow. The same principle applies to one's career, pursue meaningful impact, and financial success and security will naturally follow."
Furthermore, he fervently advocates for evidence-based decision-making, particularly in critical domains like climate change. Edmans ardently urges listeners to be well-informed and guided by research when contributing to causes close to their hearts."
Conversations on Climate podcast host and CEO of United Renewables Chris Caldwell stated. "Professor Edmans' unparalleled expertise and passion for sustainable finance and business practices promise our listeners valuable insights and inspiration to catalyse positive change in their careers and the world."
Embrace this extraordinary opportunity to gain fresh perspectives from a pioneering leader in sustainable finance and corporate governance by tuning in to this episode of the Conversations on Climate Podcast.
For more information and access to this exceptional episode, visit the Conversations on Climate Podcast show.
About United Renewables:
United Renewables is a renowned leader in the renewable energy sector, committed to driving a global energy transition. The company specialises in delivering cutting-edge renewable energy solutions to island communities, empowering small communities and businesses to embrace sustainable practices. Caldwell is also a growing authority in the digital climate debate, as a thought leader and host of the podcast Conversations on Climate.
Conversations on Climate is a joint production of United Renewables and the London Business School Alumni Energy Club.
Episode 1 of Season 2 of the Conversations on Climate Podcast, featuring François Ortalo-Magné Dean of the of London Business School, is available here.
Conversations on Climate brings world-leading thinkers from business and academia together to share their expertise on the subject of climate change. Guests include Sir Andrew Likierman, Julio Dal Poz, Professor Jean-Pierre Benoît, and Professor Ioannou. Tara Schmidt, Professor Dan Cable, Professor Zoe Chance, Professor Lynda Gratton, Tom Gosling, Eduardo Famini Silva, Dr. Linda Yueh, Yariv Cohen.
All previous episodes can be found here. Related articles can be found here.
CONTACT Isabella Hawke – Sales and Marketing Consultant
COMPANY United Renewables
PHONE +447624457139
EMAIL IIhawke@unitedrenewables.co.uk
WEB unitedrenewables.co.uk/resources
A photo accompanying this announcement is available at https://www.globenewswire.com/NewsRoom/AttachmentNg/5574f220-b8b9-491a-b2fd-74f95ff18d20