WATERLOO, Ontario, Aug. 01, 2023 (GLOBE NEWSWIRE) -- Revolutionary talent assessment provider Plum today shared that Michelle Meehan has joined the company as Vice President of Marketing. Meehan assumes the role after serving as Plum's fractional Head of Marketing since April 2023.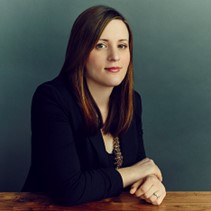 Caitlin MacGregor, company co-founder and CEO, shared, "We are thrilled to have Michelle join the Plum team full-time. Having had the opportunity to partner with her, we know firsthand how passionate and innovative Michelle is, evidenced by several key initiatives she's supported on Plum's behalf. I have no doubt that Michelle's ingenious mindset and extensive marketing experience will be instrumental in our growth strategy, which includes continuing to break into new markets."
In preparation for the move to Plum full-time, Meehan revealed the results of her recent Plum Profile, which found her top skills to be Communication, Innovation and Managing Others. This reflects Meehan's previous experience, which most recently included operating The Silver Thread, a brand consultancy serving companies across the HR technology space. Meehan cultivated her industry know-how from her time at PandoLogic and iCIMS, where she held brand and product marketing leadership roles. Before crossing over to HR tech, Meehan spent 13 years in media at organizations, including Bloomberg, Rodale and Condé Nast. Meehan's work has received multiple awards, notably having been recognized with WIRED's Marketer of the Year, Media Industry News' Integrated Marketing Team of the Year and Media Industry News' Best Marketing Team designations.
Meehan commented, "Since starting my journey with Plum, I have come to see a unique alignment between our brands. Given who I am as a marketer and what the role requires, I am eager to focus exclusively on Plum, leveraging my experience to deepen and expand our market presence and bring the Plum mission to life."
About Plum
Revolutionary talent assessment provider Plum knows that when people flourish, business thrives. With a universal design, Plum uses objective data to measure and match human potential to job needs, enhancing talent decisions across the employee lifecycle. Featuring unmatched scalability, Plum empowers organizations to quantify job fit, improve quality of hire, identify potential, provide personalized career insights and create high-performing teams from one platform. Plum has been named a Top HR Product of the Year by Human Resource Executive, won an HR Tech Award from Lighthouse Research & Advisory and secured High Performer status with G2. Visit www.plum.io to learn more.
A photo accompanying this announcement is available at https://www.globenewswire.com/NewsRoom/AttachmentNg/7b293e3d-0f93-4745-8afa-96ed39d9ed96