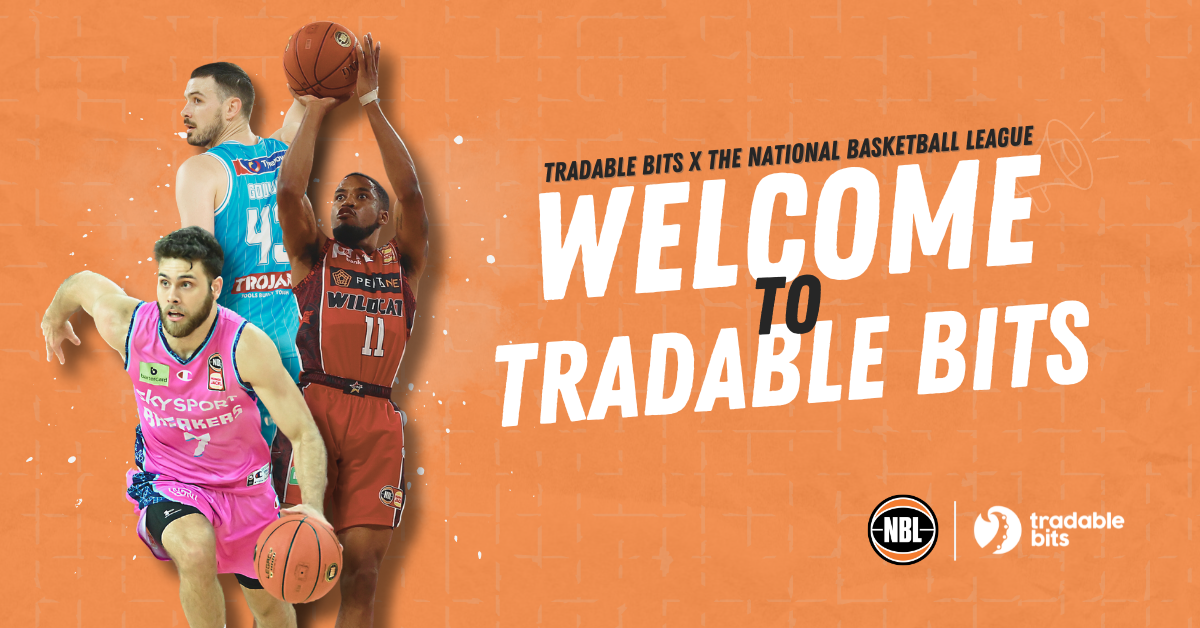 MELBOURNE, Australia, Aug. 08, 2023 (GLOBE NEWSWIRE) -- The National Basketball League (NBL), the pre-eminent professional basketball league in Australia and New Zealand, has joined forces with Tradable Bits - APACs' leading fan-based technology company - to connect directly with NBL fans across a variety of channels and mediums.
The partnership will help the NBL build more personalised and meaningful connections with fans to see the sport thrive.
Using Tradable Bits' engagement platform, the NBL plans to offer fans more creative and interactive experiences.
The platform's 35+ out-of-the-box digital experiences - including trivia, predictors, user-generated content tools and live engagement capabilities - will also provide NBL commercial partners with a wider range of promotional assets.
To build personalized experiences for NBL fans based on their favourite teams, the League will lean into the Tradable Bits' FanCRM - an intelligence tool built to help sports brands grow their first/zero-party database from direct fan engagement, or through the 50+ integrations supported by Tradable Bits.
Tradable Bits General Manager of APAC, Tim Mullaly, welcomed the union with the NBL as Tradable Bits continues to grow its presence as the partner of choice for leagues, sporting organisations and live events globally.
"A challenge that many sporting organisations face today is not only creating meaningful fan experiences but also managing the influx of data across multiple channels that these engagements bring," Mullaly said.
"We're delighted to partner with the National Basketball League, not only to realise their ambitions when it comes to digitally-focused fan engagement, but also to plug into their existing data ecosystem to lay the groundwork for value that extends far beyond one-campaign entry, or gameday.
"As the fan-technology partner of choice for sporting organisations including the AFL, Netball Australia, Super Rugby and 30+ teams in the NBA, NFL, NRL and more, we understand the importance of really knowing who your fans are with owned data that is easily transferable across an organisation's tech stack - so teams and leagues can reach fans directly.
"Our philosophy is focused on the incredible power and opportunity in 'the fan moment'. The Tradable Bits platform harnesses this moment with authentic engagements that help brands build 1:1 relationships with every single fan, whether they be live in stadium, or watching on broadcast at home."
The partnership promises to deliver elevated digital experiences for all NBL supporters, building on established partnerships with both the Perth Wildcats and Melbourne United, to enhance fan engagement in the lead-up to games, on gameday and beyond.
General Manager of Marketing at the National Basketball League, Ben Jenkins, is excited for the union, and how it will transform the experience for NBL fans by bringing them closer to the teams they love.
"The NBL is thrilled to be partnering with Tradable Bits for the 2023/24 season. As the League continues its journey to improve the fan experience across its products and provide world-class engagement, Tradable Bits will form an integral role of elevating the NBL's offering to our loyal supporters," Jenkins said.
About the National Basketball League:
The NBL was founded in 1979 and is the world's best basketball league outside of the NBA. Currently composed of 10 teams (nine in Australia and one in New Zealand), game attendance, TV viewership, digital traffic and fan engagement have skyrocketed following new ownership in 2015. NBL teams are located in Adelaide, Auckland, Brisbane, Cairns, Hobart, Melbourne, Perth, Sydney, and Wollongong.
https://nbl.com.au/
About Tradable Bits
Tradable Bits is a self-funded software company that provides fan engagement, data and marketing workflow solutions for market leaders in the sports, music and entertainment industries. Tradable Bits is charting the path to personalised fan experiences that lead to higher revenue per fan in partnership with over 100 clients worldwide - including professional sports teams in the AFL, NRL, NBA, NFL, Super Netball and Super Rugby. From cutting-edge activations & data segmentation to hyper-targeted marketing automation, their customized marketing platform has everything you need. Tradable Bits has offices in Australia, North America and Europe.
https://tradablebits.com/
Asha Kennett
media@tradablebits.com
A photo accompanying this announcement is available at https://www.globenewswire.com/NewsRoom/AttachmentNg/09ce7866-e593-4d46-989a-55774f6efa05