NEW YORK, Aug. 14, 2023 (GLOBE NEWSWIRE) -- PhysicalMind Institute, the company that helped bring Pilates to worldwide fame, announces the release of the 80Bites mobile application which helps an individual measure how many bites it takes them to feel full. The app works by letting the user, via the press of a 'bite' button, count the number of bites they have taken in a meal. What does the "80" in 80Bites stand for? It's a guideline for total daily consumption based on ideal portions of food in ounces or cups but measured in bites.

Even the New York Times concurs: we now know that, thanks to Ozempic, to eliminate obesity we must reduce hunger. For the past 60 years our use of the calories in/calories out formulas and other nutrient manipulations has failed.
Everybody, regardless of weight or waistline, can benefit from downloading this free app to see if they are too hungry and thus overeating. The stomach doesn't know what you eat — only how much. Overconsumption is fueling global warming.
"With or without Ozempic®, mindful eating is a good first step to losing weight and ending disordered eating," says Joan Breibart, President of PhysicalMind Institute.
The just launched 80Bites mobile app:
Measures Stomach Capacity which dictates Hunger Levels and Gut hormone imbalances.
Introduces Sam Stomach who makes you laugh so much you stop overeating.
Gives you actionable information after only one 80Bites experience.
Provides personal coaching with Joan Breibart herself, available through the website.
The 80Bites app is free in the Google Play Store and Apple App Store. For more information on the 80Bites app and Program, visit https://80bites.com.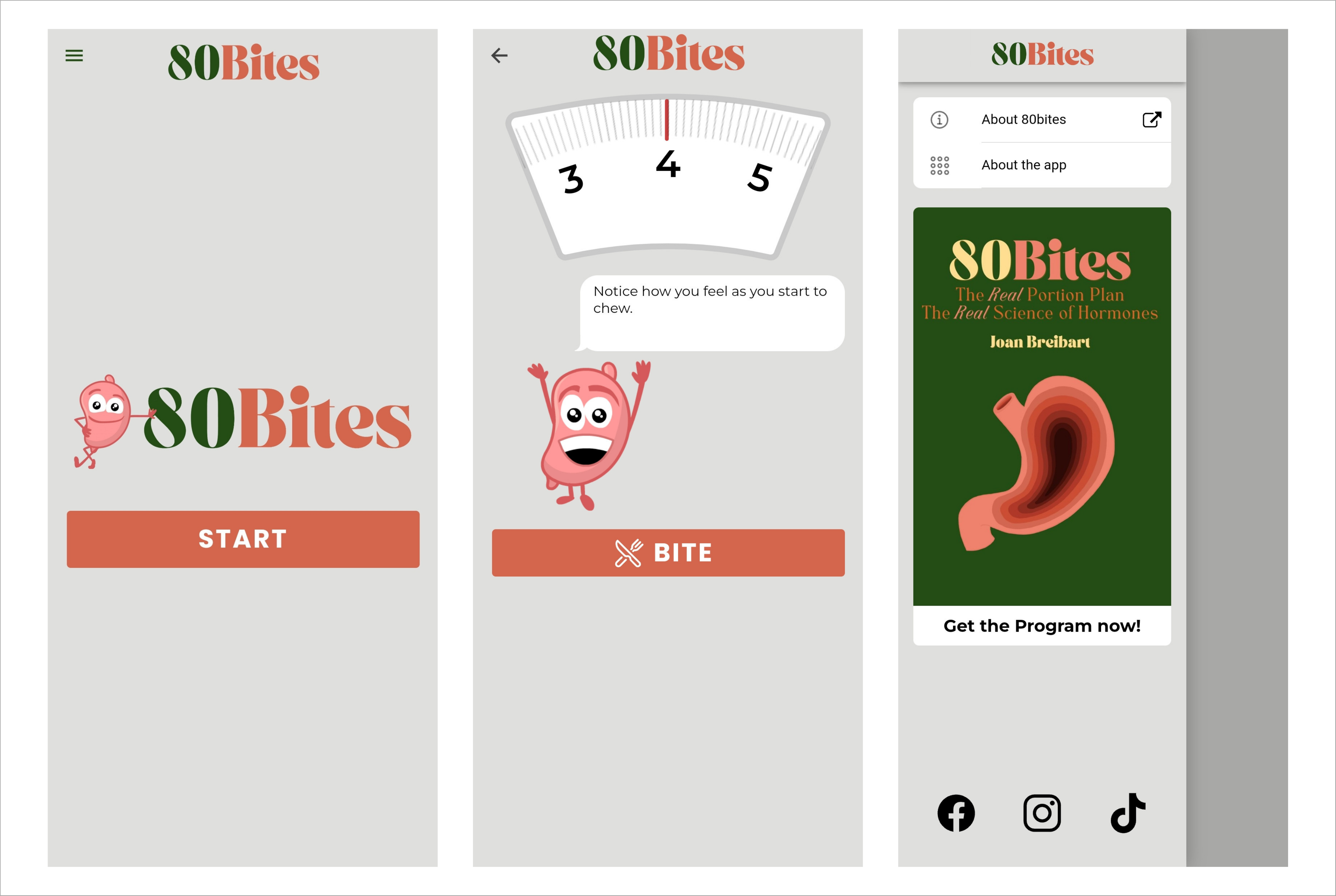 About PhysicalMind Institute:
Since 1991, PhysicalMind Institute has been the innovator in the Pilates sector following Joe's example by inventing specialized Pilates and fitness props and equipment which have been awarded nine Patents and nine Trademarks.
A photo accompanying this announcement is available at https://www.globenewswire.com/NewsRoom/AttachmentNg/762bcbfd-5c6b-48c5-a279-72886b00a5da