Company saw rapid unit and same-store traffic growth under Rhône's ownership

Investment by Bain Capital will fuel continued growth and expansion for global category leader in experiential dining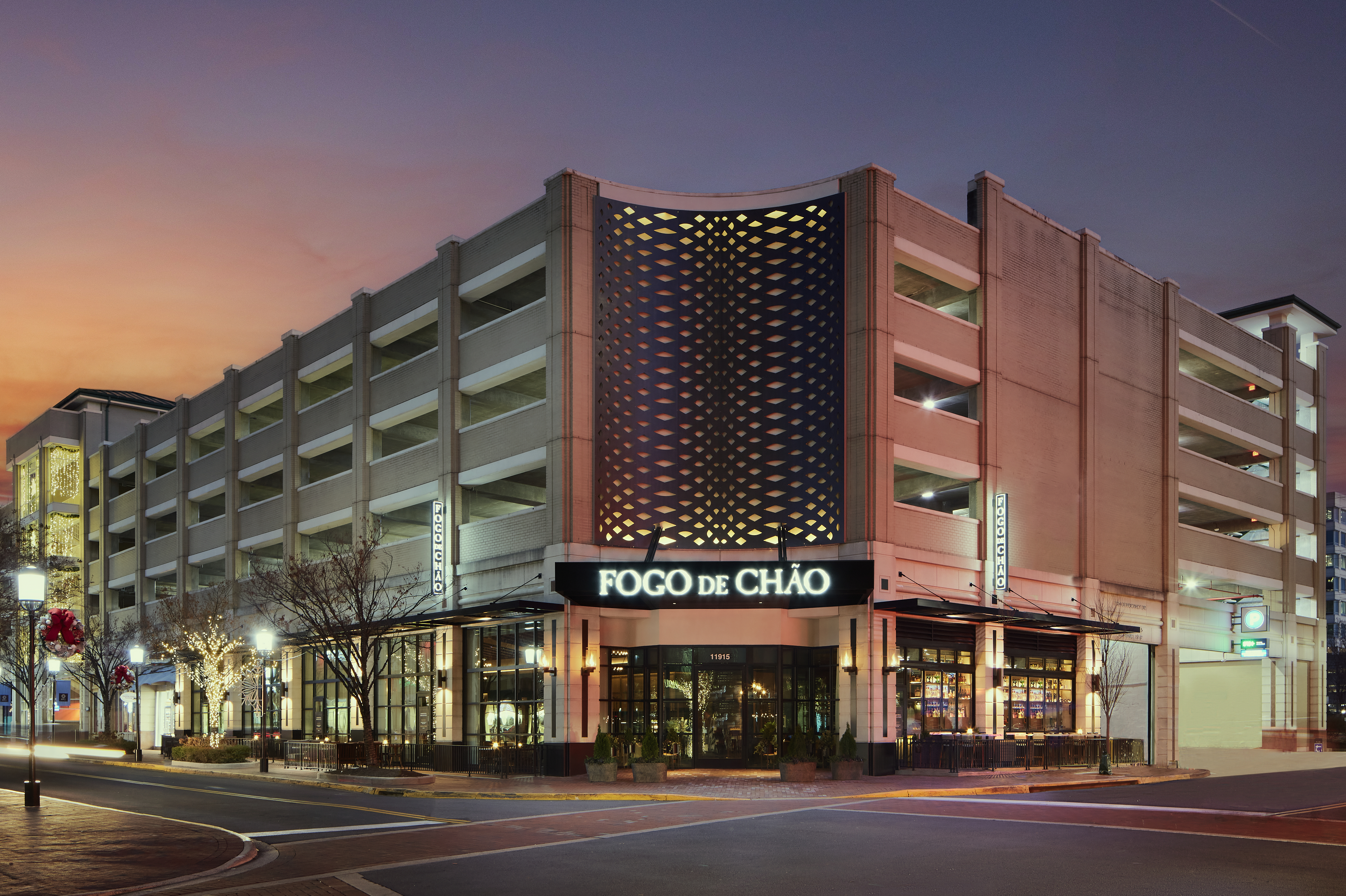 DALLAS, Aug. 15, 2023 (GLOBE NEWSWIRE) -- Fogo de Chão ("Fogo"), the internationally renowned restaurant brand from Brazil, today announced that it has entered into a definitive agreement to be acquired by Bain Capital Private Equity ("Bain Capital") to accelerate its growth and expansion. Fogo will continue to operate under its current management team, led by Chief Executive Officer Barry McGowan. Funds affiliated with Rhône Capital (together with certain of their affiliates, "Rhône") have owned Fogo since taking the company private in 2018. Financial terms of the private purchase were not disclosed.
Founded in Southern Brazil in 1979, Fogo elevates the centuries-old cooking technique of churrasco in 76 locations worldwide. Under Rhône's ownership, Fogo experienced rapid growth across markets and is in its third year of 15% annual growth.
"Over the past several years, we made significant progress enhancing our unique offering and ability to bring the very best in experiential dining to more guests than ever before. We thank the Rhône team for their partnership during a critical and successful period in our history," said McGowan. "Bain Capital shares our vision, and we are excited to leverage their extensive experience investing in and supporting the global growth of restaurant businesses. We are excited by this next chapter and believe there is tremendous upside in our future as we continue to execute against our growth plans with Bain Capital."
"Barry and his team have done an impressive job building on the brand's differentiated concept, strong value proposition, and rich Brazilian heritage. Fogo is the clear market leader, and we believe the business is poised to continue its rapid growth as consumers increasingly seek unique and authentic dining experiences," said Adam Nebesar, a Partner at Bain Capital. "We look forward to partnering with Barry and team, and supporting them with our experience and resources to help accelerate growth while maintaining Fogo's distinctive authenticity," added Mark Saadine, a Principal at Bain Capital.
"When we took the company private in 2018, we embarked on a new chapter to refine the Fogo concept and experience. Despite the challenges the restaurant industry has faced in the last few years, we collaborated with Fogo's talented leadership team to strengthen an already exceptional business while successfully executing an ambitious expansion plan across the U.S. and internationally," said Lucas Flynn, Managing Director at Rhône. "We thank Barry and the Fogo leadership for their partnership, and we look forward to watching their continued success," added Eytan Tigay, Managing Director at Rhône.
The transaction is expected to close in September and is subject to customary closing conditions, including requisite regulatory approvals. Debt financing for the transaction is being led by Deutsche Bank, who is also serving as financial advisor to Bain Capital. PwC is serving as accounting advisor, and Kirkland & Ellis is serving as legal counsel to Bain Capital.
Morgan Stanley & Co. LLC is serving as the exclusive financial advisor, Deloitte is serving as accounting advisor and Sullivan & Cromwell is serving as legal counsel to Fogo de Chão and Rhône.
About Fogo de Chão 
Fogo de Chão (fogo-dee-shown) is an internationally renowned restaurant that allows guests to discover what's next at every turn. Founded in Southern Brazil in 1979, Fogo elevates the centuries-old cooking technique of churrasco – the art of roasting high-quality cuts of meat over an open flame – into a cultural dining experience of discovery. In addition to its Market Table and Feijoada Bar – which includes seasonal salads and soup, fresh vegetables, imported charcuterie and more – guests are served simply-seasoned meats that are butchered, fire-roasted and carved tableside by gaucho chefs. Guests can also indulge in dry-aged or premium Wagyu cuts, seafood a la carte, All-Day Happy Hour including signature cocktails, and an award-winning South American wine list, as well as smaller, sharable plates in Bar Fogo. Fogo offers differentiated menus for all dayparts including lunch, dinner, weekend brunch and group dining, plus full-service catering and contactless takeout and delivery options. For locations and more information about Fogo de Chão, visit fogodechao.com.
About Bain Capital Private Equity 
Bain Capital Private Equity has partnered closely with management teams to provide the strategic resources that build great companies and help them thrive since its founding in 1984. Bain Capital Private Equity's global team of more than 280 investment professionals creates value for its portfolio companies through its global platform and depth of expertise in key vertical industries including healthcare, consumer/retail, financial and business services, industrials, and technology, media and telecommunications. Bain Capital has 23 offices on four continents. Since its inception, the firm has made primary or add-on investments in more than 1,150 companies. In addition to private equity, Bain Capital invests across multiple asset classes, including credit, public equity, venture capital and real estate, managing approximately $175 billion in total assets and leveraging the firm's shared platform to capture opportunities in strategic areas of focus.
Bain Capital Private Equity has a long history of partnering with companies to accelerate growth, with strong experience in the consumer, retail, and restaurant industries. The firm's global restaurant and food-related investments have included Bloomin' Brands, Brakes Group Food Distribution, Burger King, Dessert Holdings, Domino's Pizza, Domino's Pizza Japan, Dunkin' Brands Group, Retail Zoo, Skylark Restaurants, and Valeo Foods. The firm has also made investments to support the growth of a number of companies founded in Brazil, some serving the domestic market and others expanding from that country to serve global markets.
For more information, please visit: https://www.baincapitalprivateequity.com/.
About Rhône 
Rhône, established in 1996, is a global private equity firm with a focus on investments in businesses with a transatlantic presence. Rhône's investment philosophy includes the development of strong, strategic partnerships with the companies in which it invests. Rhône has a history of successful corporate carve-out transactions and working with entrepreneur and family-led businesses, and operates across its London, New York, Madrid, and Milan offices. Rhône has invested in a diversified portfolio of companies including investments in the business services, consumer, and industrial sectors. For more information about Rhône, its investment professionals, and its current portfolio, please visit: https://www.rhonegroup.com/.
Contacts
For Fogo de Chão
Anton Nicholas / Kate Ottavio Kent
ICR
Anton.Nicholas@icrinc.com / Kate.OttavioKent@icrinc.com
For Bain Capital Private Equity:
Charlyn Lusk / Scott Lessne
Stanton
clusk@stantonprm.com / slessne@stantonprm.com
(646) 502-3549 / (646) 502-3569
For Rhône Capital:
Brunswick Group
Alex Yankus / Harry Mayfield
RHÔNE@brunswickgroup.com
(917) 818-5204 / (917) 200-1539
A photo accompanying this announcement is available at https://www.globenewswire.com/NewsRoom/AttachmentNg/6cbf3815-f16a-4b74-a869-fb204d8fbf6e