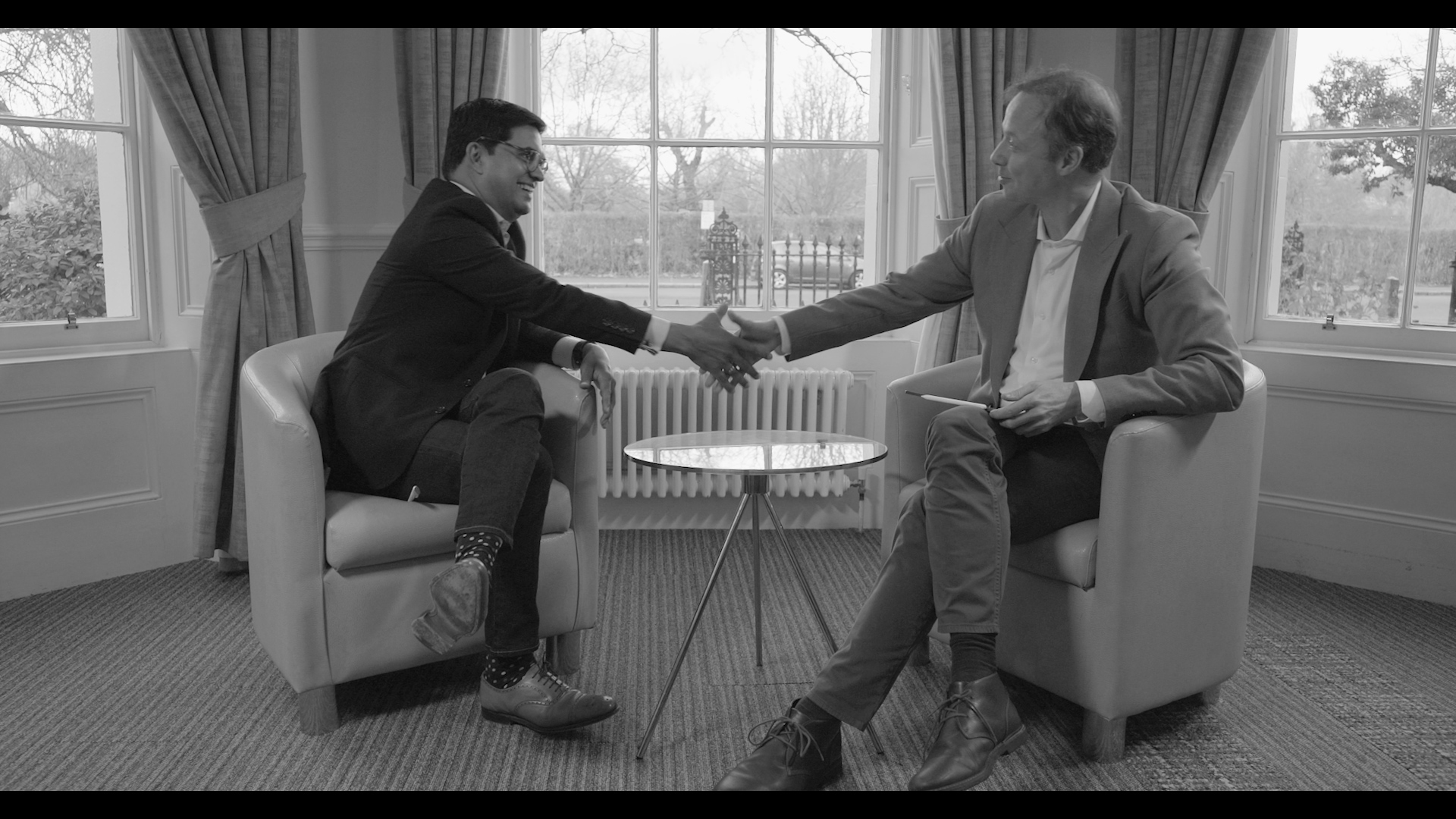 Chris Caldwell United Renewables CEO in conversation with Rajesh Chandy
DOUGLAS, Isle of Man, Aug. 21, 2023 (GLOBE NEWSWIRE) -- In a fusion of intellectual prowess set to intrigue, Rajesh Chandy, distinguished Academic Director of the Wheeler Institute for Business and Development at London Business School, engages in a compelling discourse alongside Chris Caldwell, the visionary CEO of United Renewables, in the latest episode of the Conversations on Climate podcast.
As these two dynamic minds converge, they unveil a tapestry rich with innovation and business evolution, quietly woven across the Global South's terrain. Chandy, heralded for his academic prowess, takes center stage to unravel an engrossing narrative of ingenuity, whilst Caldwell lends astute industry perspectives to the unfolding narrative.
In this decisive episode, Chandy fervently proclaims that the very crucible of pioneering climate solutions lies within the fertile realms of the developing world. The canvas comes alive with vivid depictions of micro-entrepreneurs stoking the fires of necessity to forge avant-garde technologies in energy efficiency, waste reduction, and the nurturing of sustainable enterprises.
"Necessity births innovation, and it is within the developing world's crucible that these audacious entrepreneurs are reshaping the trajectory of our planet," Chandy affirmed with unwavering conviction.
The spotlight then shifts to the potent fusion of marketing and sustainability, a theme ardently championed by Chandy. He underscores businesses' profound obligation to harness the influential might of marketing as a catalyst for climate education and advocacy.
"Marketing wields the power of transformation, moulding beliefs and behaviours," Chandy asserts.
Steering the symphony of the Conversations on Climate podcast is Caldwell, the architect behind United Renewables. His strategic acumen infuses pragmatic relevance into each dialogue, propelling this platform into a pivotal space that hosts luminaries from academia, business, and government, collectively shaping the discourse on climate change.
Prepare to embark on a voyage poised to illuminate and inspire, as Rajesh Chandy and Caldwell breathe life into this captivating episode.
About Rajesh Chandy
Rajesh Chandy stands as the vanguard of the Wheeler Institute for Business and Development at London Business School. Revered as an indomitable luminary in the domains of marketing and entrepreneurship, his contributions grace the esteemed pages of academic journals. Chandy's clarion call for climate change and sustainability resonates globally.
About Conversations on Climate
Conversations on Climate is a platform dedicated to fostering meaningful discussions on climate change, sustainability, and their impact on businesses. The Conversations on Climate Newsletter provides business professionals with insights, interviews, and thought-provoking content from experts and leaders in various industries. Through this platform, professionals can discover innovative ways to drive business success while contributing to a more sustainable future.
About Christopher Caldwell:
Christopher Caldwell is the visionary CEO and founder of United Renewables, a cutting-edge climate tech startup pioneering innovative solutions to combat greenhouse gas emissions. The Conversations on Climate podcast has garnered esteem within professional circles due to its feature of in-depth interviews with eminent climate change experts. "An alumnus of Yale University and London Business School, Caldwell's passion for sustainability drives him to make a real impact on the world.
About United Renewables:
United Renewables is a renowned leader in the renewable energy sector, committed to driving a global energy transition. The company specialises in delivering cutting-edge renewable energy solutions to island communities, empowering small communities and businesses to embrace sustainable practices. Caldwell is also a growing authority in the digital climate debate, as a thought leader and host of the podcast Conversations on Climate.
For more information and access to this exceptional episode, visit the Conversations on Climate Podcast on Youtube or Podbean platforms.
For all related articles.
Conversations on Climate is a joint production of United Renewables and the London Business School Alumni Energy Club.
Conversations on Climate brings world-leading thinkers from business and academia together to share their expertise on the subject of climate change. Guests include Sir Andrew Likierman, Julio Dal Poz, Professor Jean-Pierre Benoît, Professor Ioannou, Tara Schmidt, Professor Dan Cable, Professor Zoe Chance, Professor Lynda Gratton, Tom Gosling, Eduardo Famini Silva, Dr. Linda Yueh, Yariv Cohen and François Ortalo-Magné.
All previous episodes can be found here. Related articles can be found here.
CONTACT Isabella Hawke – Sales and Marketing Consultant
COMPANY United Renewables
PHONE +447624457139
EMAIL IIhawke@unitedrenewables.co.uk
WEB unitedrenewables.co.uk/resources
A photo accompanying this announcement is available at https://www.globenewswire.com/NewsRoom/AttachmentNg/1f270ce7-7091-4477-a59f-3349c1557b04