DALLAS, Aug. 28, 2023 (GLOBE NEWSWIRE) --  Fogo de Chão, the internationally-renowned restaurant from Brazil that allows guests to make discoveries at every turn, announces its autumn menu offerings which are available for a limited-time at all U.S. locations. The fall-inspired offerings include six new wholesome, nutritional innovations created with trending autumn flavors available at the Market Table for any lifestyle or dietary tribe.

New, nutrient-dense fall menu offerings include: 
Beet Tartare - A refreshing vegetarian option featuring roasted beets, bell pepper, capers and red onion tossed with dijon, garlic chips and malagueta hot sauce.
Fall Hummus - Fresh hummus blended with herbs, roasted garlic and citrus, and topped with crispy chickpeas, tomatoes and olive oil.
Rainbow Kale & Pomegranate Salad - Fresh baby kale, Napa cabbage, bell pepper, pomegranate and red onion, tossed in a basil dressing. 
Roasted Apple and Butternut Squash - Roasted butternut squash and Fuji apples drizzled with honey and topped with fresh lime zest.
Harvest Black Rice - Black rice, roasted butternut squash, red cabbage and red onion tossed in an orange balsamic dressing.
Lentil Soup - A vegetarian, rustic soup with lentils, fall vegetables and spinach.
Fogo remains dedicated to giving back to its communities and continuing efforts to address childhood hunger in America through its 8-year relationship with No Kid Hungry. Guests dining in-restaurant or those placing online to-go orders will have the opportunity to make a donation to No Kid Hungry. As a gesture of appreciation, for every $5 donation Fogo will offer guests a Dining Card valid for $25 off two Full Churrasco Dinners on their next visit.* With every $5 donated through this promotion, No Kid Hungry is able to provide 50 meals to children in need of nutritional meals. 
"As we celebrate the new season with a fall-inspired, nutrient-dense menu, we're thrilled to introduce new innovations that encourage guests to discover new culinary favorites," said Barry McGowan, Chief Executive Officer at Fogo de Chão. "We are also grateful for our long-time relationship with No Kid Hungry, offering our guests the opportunity to make a meaningful impact with a donation to support those most vulnerable in the local communities we serve."
For the past 45 years, Fogo welcomes guests of all dietary tribes including keto, paleo, gluten-free, and more to embark on a culinary dining experience for any occasion or daypart, including weekend brunch, lunch, dinner, and all-day happy hour at Bar Fogo. Those seeking to elevate their dining experience can choose to indulge in Fogo's premium cuts including a Dry-Aged Tomahawk Ribeye or Wagyu NY Strip, à la carte seafood offerings, traditional and non-alcoholic craft cocktails and South American wines. 
For more information about Fogo de Chão, its new menu offerings, promotion for No Kid Hungry or to make dining reservations at a restaurant near you, please visit Fogo.com.
*Dining Cards valid Monday, September 25, 2023 through Friday, November 17, 2023. $1 can help provide up to 10 meals for kids in need. Learn more at http://www.nokidhungry.org/onedollar. 
About Fogo de Chão
Fogo de Chão (fogo-dee-shown) is an internationally renowned restaurant that allows guests to discover what's next at every turn. Founded in Southern Brazil in 1979, Fogo elevates the centuries-old cooking technique of churrasco – the art of roasting high-quality cuts of meat over an open flame – into a cultural dining experience of discovery. In addition to its Market Table and Feijoada Bar – which includes seasonal salads and soup, fresh vegetables, imported charcuterie and more – guests are served simply- seasoned meats that are butchered, fire-roasted and carved tableside by gaucho chefs. Guests can also indulge in dry-aged or premium Wagyu cuts, seafood a la carte, Bar Fogo Features including signature cocktails, and an award-winning South American wine list, as well as smaller, sharable plates in Bar Fogo. Fogo offers differentiated menus for all dayparts including lunch, dinner, weekend brunch and group dining, plus full-service catering and contactless takeout and delivery options. For more information on Fogo de Chão or to make a reservation, please visit Fogo.com. For images, logos and other media assets, please visit the Fogo Newsroom.
About No Kid Hungry®
No child should go hungry in America, but 1 in 5 kids will face hunger this year. Using proven, practical solutions, No Kid Hungry is ending childhood hunger today by ensuring that kids start the day with a nutritious breakfast and families learn the skills they need to shop and cook on a budget. When we all work together, we can make sure kids get the healthy food they need. No Kid Hungry is a campaign of national anti-hunger organization Share Our Strength. Join us at NoKidHungry.org.
Media Contact:
Konnect Agency
FogoPR@konnectagency.com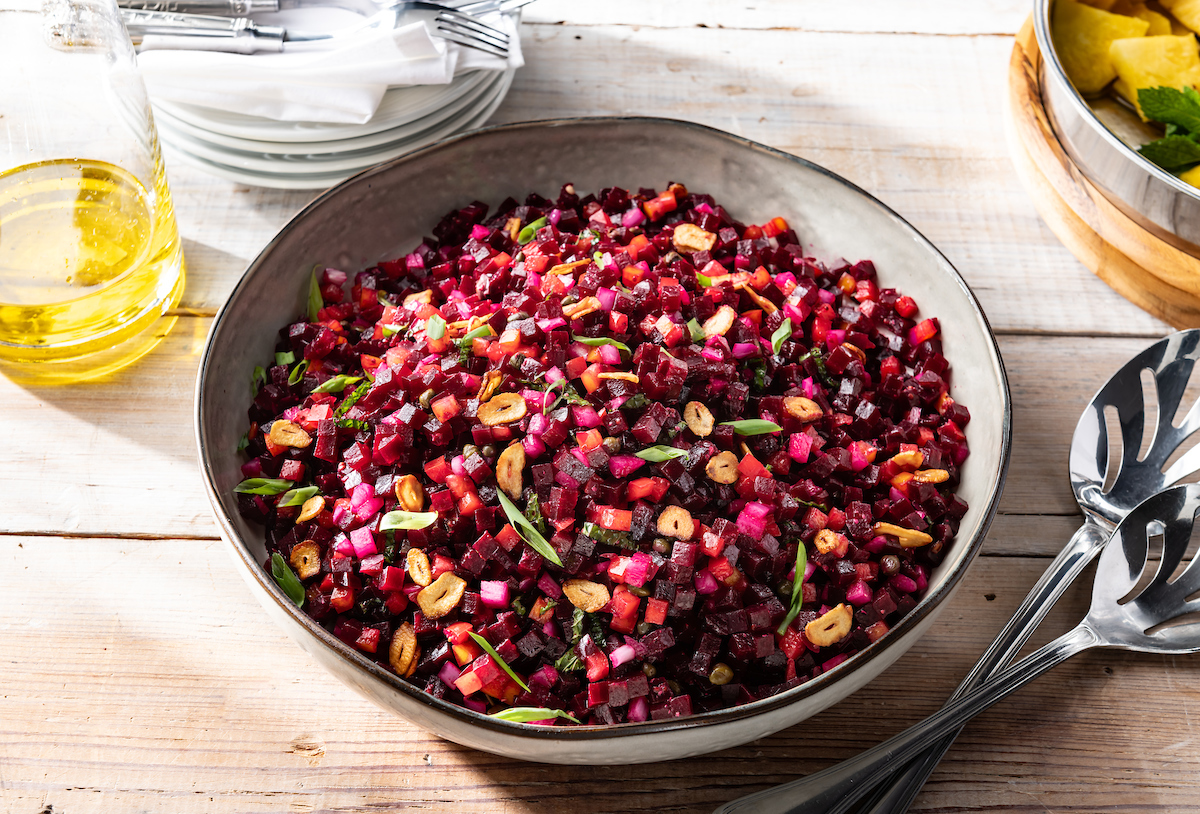 Fogo de Chão invites guests to try its new fall menu including the vegetarian Beet Tartare with bell pepper, capers and red onion tossed with Dijon mustard and malagueta hot sauce. Fogo.com.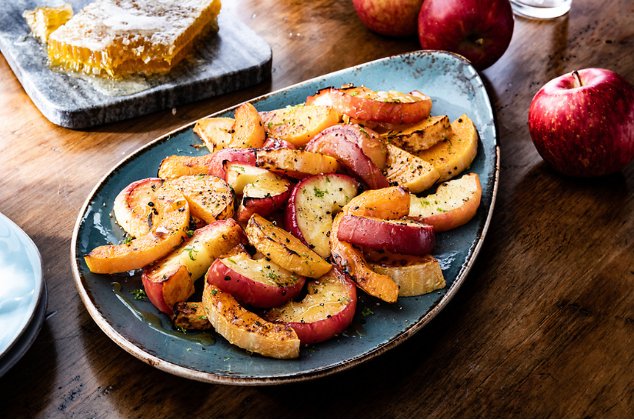 Fogo de Chão invites guests to try its new fall menu with seasonal offerings including Roasted Apple and Butternut Squash with roasted butternut squash and Fuji apples drizzled with honey and topped with fresh lime zest. Fogo.com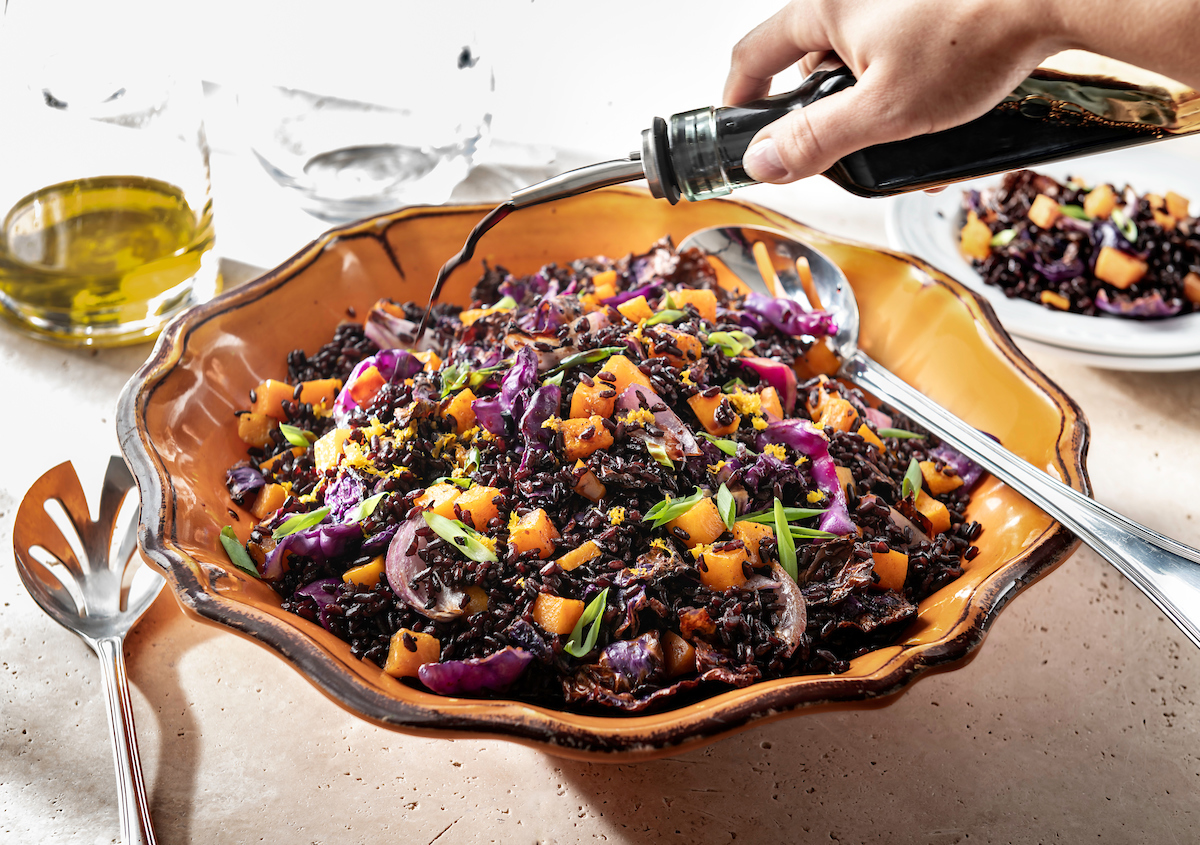 Fogo de Chão invites guests to try its new fall menu with seasonal offerings including Harvest Black Rice with roasted butternut squash, red cabbage and red onion tossed in an orange balsamic dressing. Fogo.com
Photos accompanying this announcement are available at
https://www.globenewswire.com/NewsRoom/AttachmentNg/67de7537-7d2f-425a-99d8-9d298867e961
https://www.globenewswire.com/NewsRoom/AttachmentNg/4fcfcf73-0bde-4126-a3ee-631bc5f800b5
https://www.globenewswire.com/NewsRoom/AttachmentNg/04eb01d5-cf16-46c1-90d7-5074b2b3b97d