DALLAS, Sept. 05, 2023 (GLOBE NEWSWIRE) -- Fogo de Chão, the internationally-renowned restaurant from Brazil that allows guests to make culinary discoveries at every turn, announced its growth areas through 2024 outlining a significant number of domestic and international leases and development agreements signed with more in the works for later this year. In addition to the 12 signed leases announced earlier this year, the 10 new agreements support the brand's successful 15% annual growth rate, which has now been met for a third consecutive year.

Consistent growth in recent years has expedited the brand's transformation to the global category leader in experiential dining. In 2023, the brand opened new locations in premium markets domestically and internationally including Woodland Hills, C.A., National Harbor, M.D., Paramus, N.J., Lynnwood, W.A., and Quito, Ecuador with more planned for later this year. The demand fueling Fogo's international growth strategy can be credited to the brand's continued year-over-year positive traffic results and a young, growing guest demographic, of which 87% are Gen Z, Millennial, and Gen X. For over 45 years, Fogo has provided guests with authentic experiences rooted in discovery and continues to transform and innovate to fit guests' needs.
The 10 additional locations with newly signed leases are slated to open in Q3 and Q4 of 2023 and throughout 2024 in the following cities amid high-traffic retail, mixed-use and hospitality destinations:
Santa Cruz, Bolivia
Vancouver, British Columbia
Orlando, Florida
Schaumburg, Illinois
Towson, Maryland
Brooklyn, New York
World Trade Center, New York
Toronto, Ontario 
Richmond, Virginia
Seattle, Washington
"In the next year, we are committed to advancing our strategic expansion by securing leases and development agreements in not only new and existing cities, but also in new countries, paving the way to give guests the opportunity to experience Fogo around the world," said Barry McGowan, Chief Executive Officer of Fogo de Chão. "As we carry on the growth of our brand globally, we are eager to meet the rising demand and introduce the Culinary Art of Churrasco to new and existing communities throughout the years to come."
The new restaurants developed within the next year will showcase Fogo's recent brand transformation with enhanced design and innovation platforms in a warm, timeless, approachable setting that complements each specific restaurant and their local community while honoring Fogo's Southern Brazilian heritage. Guests can dine at an open churrasco grill while watching gaucho chefs display the culinary art of churrasco as they butcher, prepare and grill cuts of protein over an open flame. New and engaging social gathering spaces are layered throughout Bar Fogo and the dining room to further enhance the guest experience and ambiance by providing inviting, conversational areas to linger and enjoy. Dry-aged meat lockers for in-house aging will display indulgent cuts such as a 32 oz. long bone Tomahawk Ribeye, aged for a minimum of 42 days for rich flavor.
In 2024, some new restaurants will feature enclosed patios, rooftops and lounges designed for unique dining occasions including the Full Churrasco Experience. Fogo will also continue to roll out its Next Level Lounge platform featuring an elevated bar experience for guests to relax with craft cocktails, renowned South American wines and premium whiskey and bourbons in a warm, relaxed setting – perfect for date night or an after-dinner gathering.
All new innovations and enhanced experiences will complement Fogo's everyday offerings, including Weekday Lunch, Weekend Brazilian Brunch, Bar Fogo, Group and Private Dining, To-Go and Butcher Shop options in addition to Full-Service catering which includes on-site cooking with portable churrasco grills, gaucho chefs and a curated dining experience.
For more information, visit https://fogo.com/.
About Fogo de Chão
Fogo de Chão (fogo-dee-shown) is an internationally renowned restaurant that allows guests to discover what's next at every turn. Founded in Southern Brazil in 1979, Fogo elevates the centuries-old cooking technique of churrasco – the art of roasting high-quality cuts of meat over an open flame – into a cultural dining experience of discovery. In addition to its Market Table and Feijoada Bar – which includes seasonal salads and soup, fresh vegetables, imported charcuterie and more – guests are served simply-seasoned meats that are butchered, fire-roasted and carved tableside by gaucho chefs. Guests can also indulge in dry-aged or premium Wagyu cuts, seafood a la carte, All-Day Happy Hour including signature cocktails, and an award-winning South American wine list, as well as smaller, sharable plates in Bar Fogo. Fogo offers differentiated menus for all dayparts including lunch, dinner, weekend brunch and group dining, plus full-service catering and contactless takeout and delivery options. For locations and more information about Fogo de Chão, visit fogo.com.
Fogo de Chão starts off 2024 strong by announcing new signed leases including a location in Orlando, Florida designed by IDA, showcasing a warm, approachable and timeless design. Fogo.com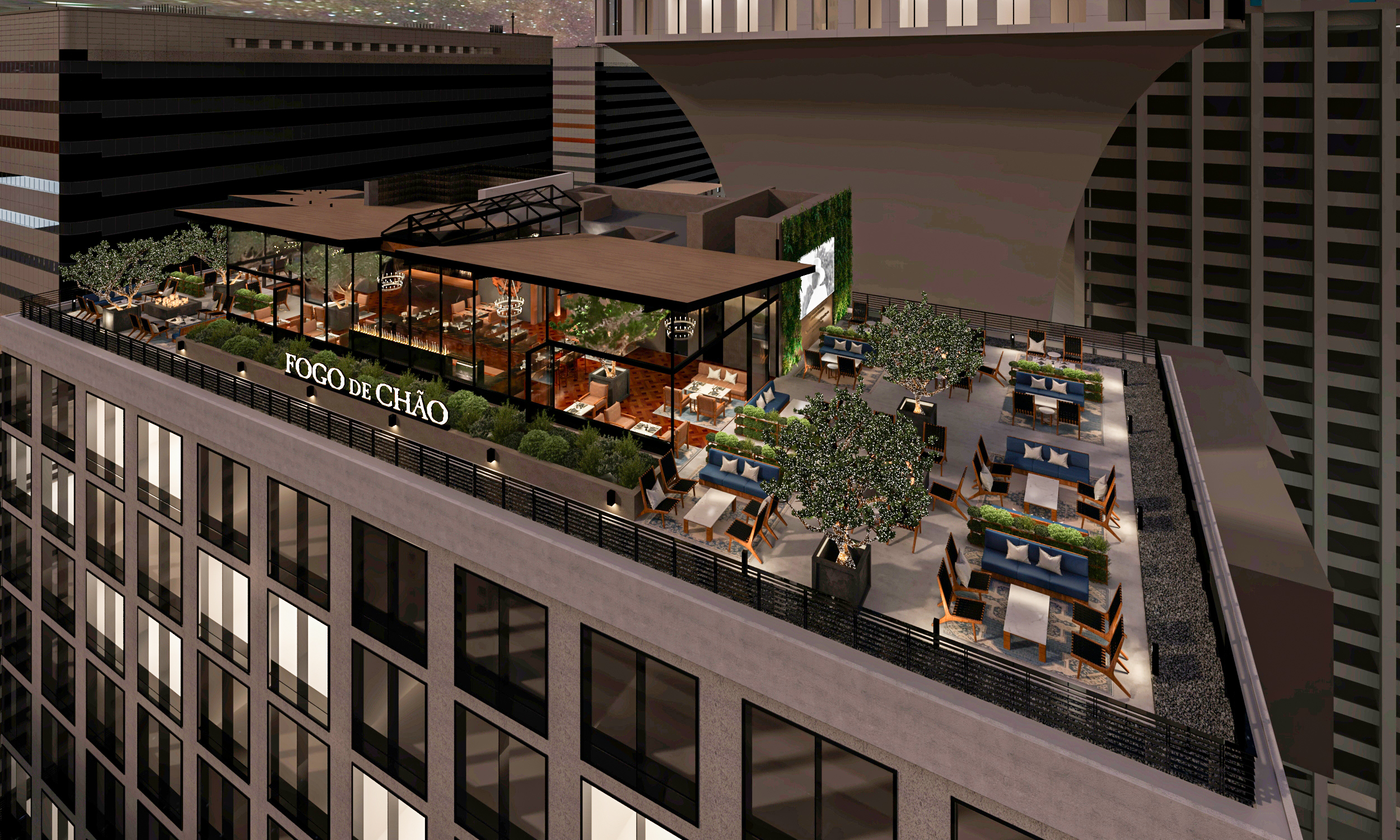 Fogo de Chão starts off 2024 strong by announcing new signed leases including a location in Downtown Seattle at Rainier Square with a rooftop lounge designed by Harrison. Fogo.com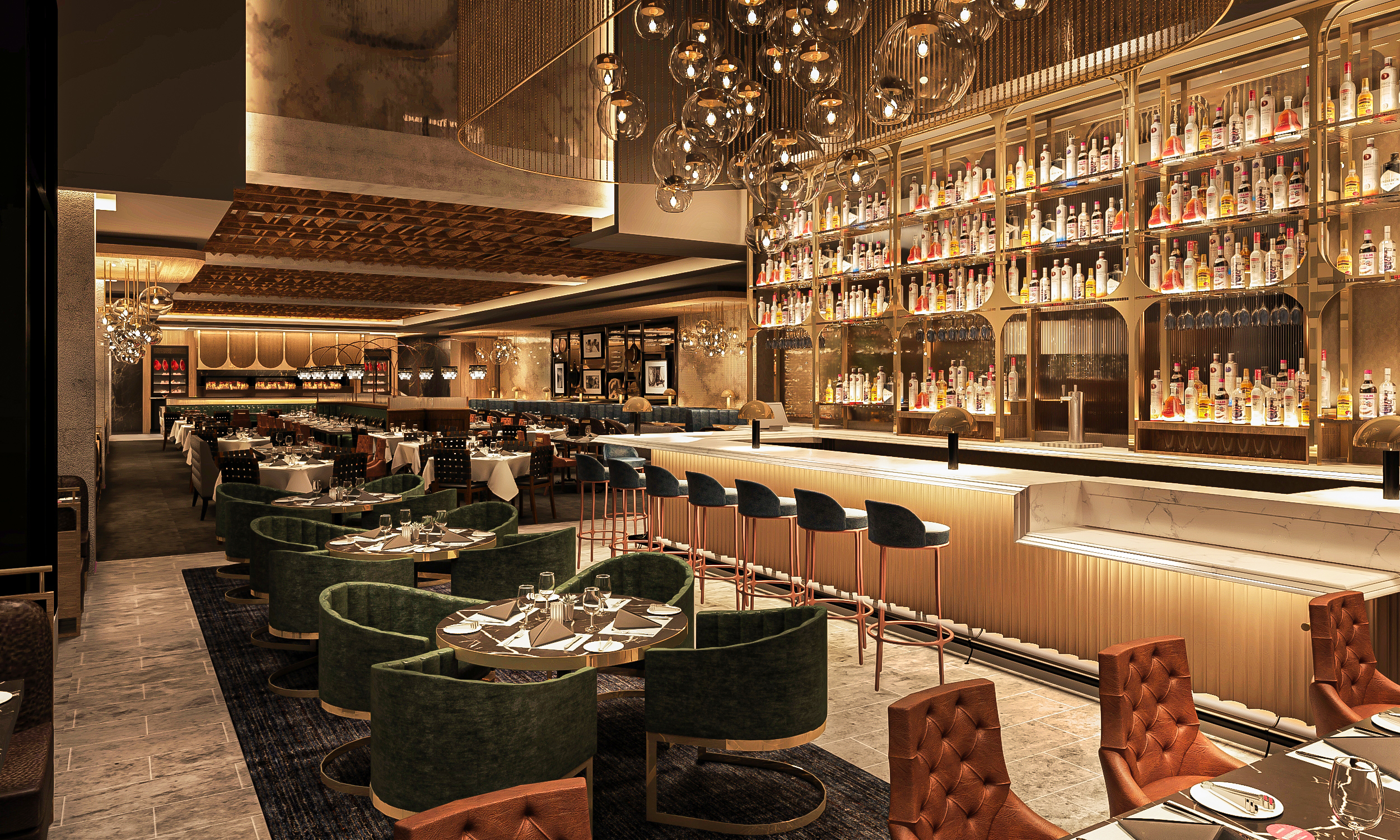 Fogo de Chão starts off 2024 strong by announcing new signed leases including a location in Downtown Seattle showcasing a warm, approachable and timeless design in the Bar Fogo area designed by Harrison. Fogo.com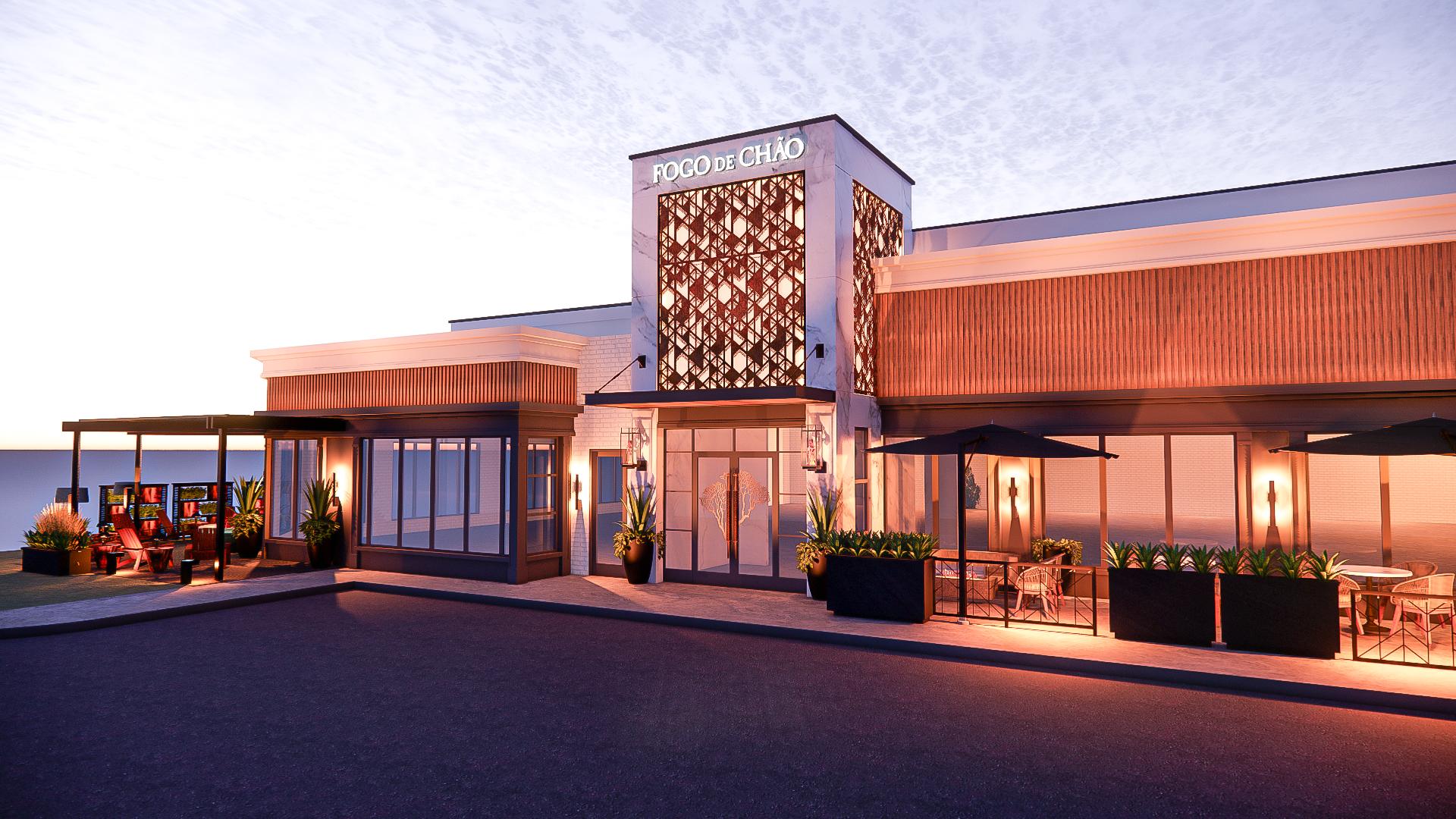 Fogo de Chão starts off 2024 strong by announcing new signed leases including a location in Richmond, Virginia designed by Harrison showcasing a warm, approachable and timeless design. Fogo.com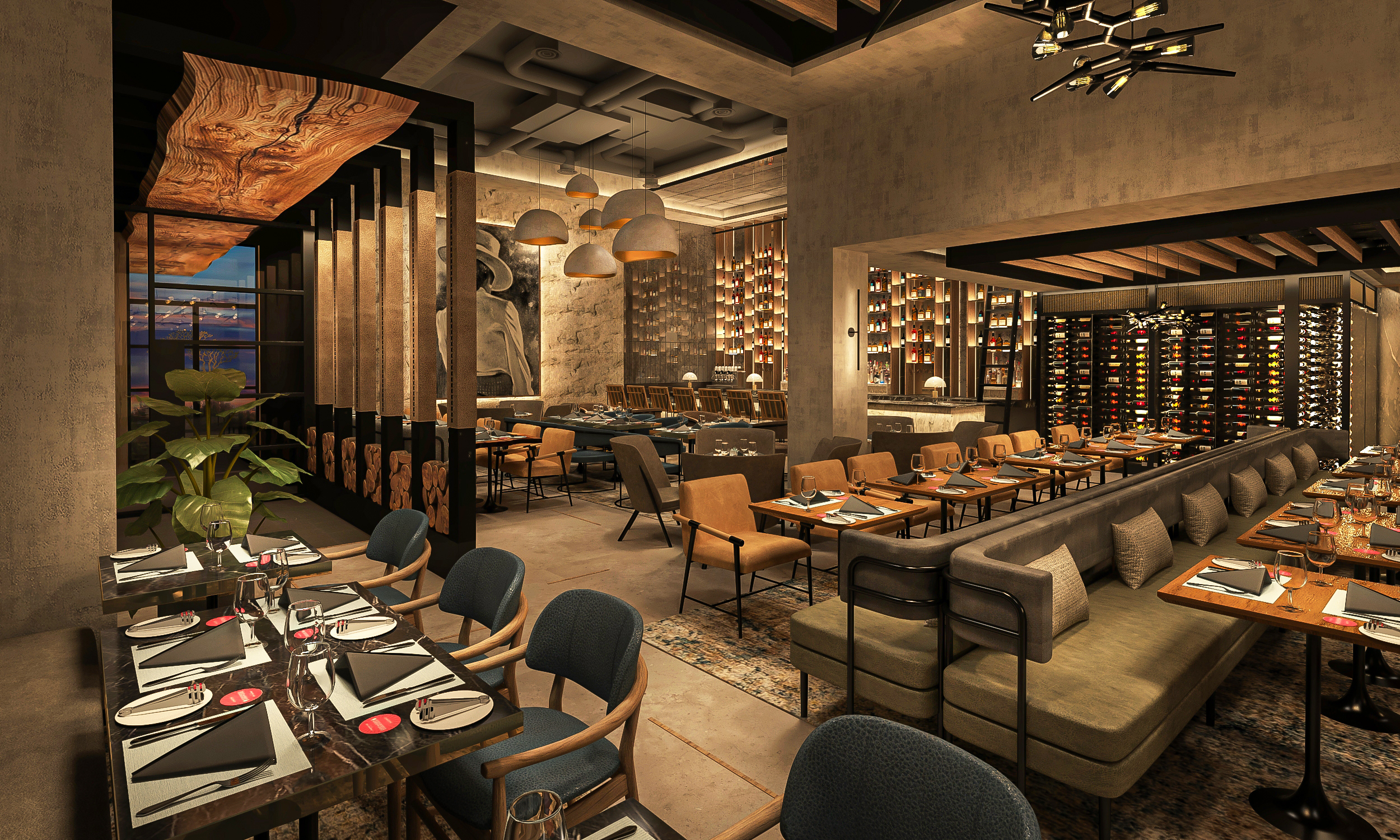 Fogo de Chão starts off 2024 strong by announcing new signed leases including a location in Vancouver, B.C. designed by Harrison showcasing a warm, approachable and timeless design. Fogo.com
Media Contact:
fogo@konnectagency.com
Photos accompanying this announcement are available at
https://www.globenewswire.com/NewsRoom/AttachmentNg/7acc365a-d847-4d9c-86d0-575326bf77eb
https://www.globenewswire.com/NewsRoom/AttachmentNg/0a5b8295-24f7-44c0-a4a6-00eb81ad5609
https://www.globenewswire.com/NewsRoom/AttachmentNg/2a7fdf32-7155-4511-9117-0faf7b51b949
https://www.globenewswire.com/NewsRoom/AttachmentNg/82c755c8-ea91-49c6-bc6c-4e4724d6bf0f
https://www.globenewswire.com/NewsRoom/AttachmentNg/847e1da5-6ae0-4d66-941c-4c92cdde8144