Fayetteville, Georgia, Sept. 08, 2023 (GLOBE NEWSWIRE) --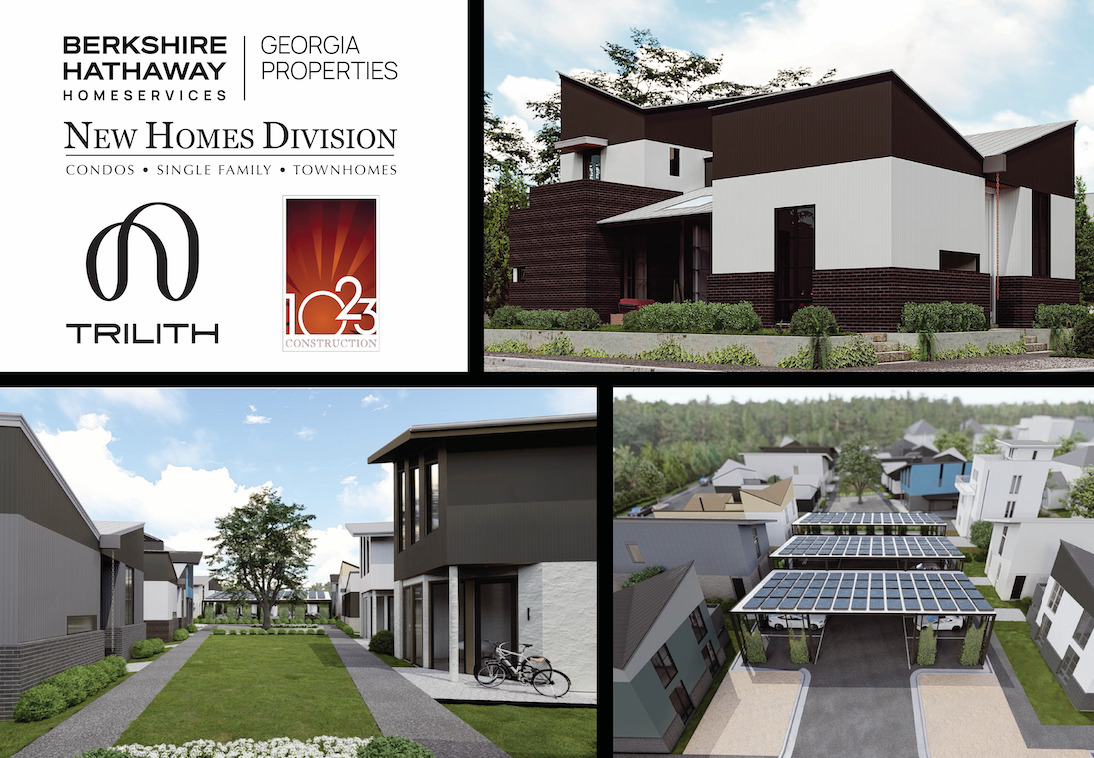 Elevate Your Lifestyle: The Aurora Collection at Trilith
Discover a new era of sustainable luxury living in the heart of Atlanta, Georgia, as we unveil the extraordinary Aurora Collection at Trilith. This highly anticipated release, set to debut this Fall, is a testament to innovation and environmental responsibility. Nestled within the vibrant Trilith community, adjacent to the iconic Trilith Studios, these residences are poised to redefine modern living by seamlessly integrating with nature while minimizing their environmental impact.
A Revolutionary Vision: The Aurora Collection's Essence
Crafted by the esteemed Trilith Development team, in collaboration with 10/23 Construction and Lew Oliver, Inc., the Aurora Collection introduces a fresh perspective on contemporary living. Comprising 14 unique homes, this collection embodies a blend of innovation and a profound connection with the natural world. Each residence serves as an artistic canvas where architecture, landscaping, and natural light converge, creating an oasis of tranquility - a refuge from the demands of daily life.
Sustainability and Innovation at Its Core: Living Net-Neutral
The Aurora Collection stands as a paragon of sustainability. These homes embrace net-neutral living through a harmonious fusion of electrification, geothermal power, and cutting-edge energy-saving technologies. Smart battery-operated systems and energy-efficient appliances work in harmony to reduce the environmental footprint. Optional solar panels integrated into the roofs and solar arrays within the parking structures further contribute to monthly cost savings and promote sustainability. Homeowners can expect energy savings exceeding 70% compared to similar residences in Atlanta.
Aesthetic Excellence: Architectural Wonder of the Aurora
The Aurora Collection captivates with its stunning blend of stucco, wood, and metal facades, beautifully integrated with the surrounding natural environment. Comprising three bedrooms and three bathrooms, each home reflects meticulous craftsmanship and a visionary concept of courtyard living. Thoughtfully designed interiors are oriented toward private courtyards, inviting an abundance of natural light and fostering a deep connection with nature.
Trilith's Enduring Commitment: A Green Lifestyle
Brett Baker, Director of Residential Construction at Trilith, expresses the commitment to environmentally friendly living: "Our mission is to create not just exquisite homes but environmentally conscious sanctuaries." Each residence adheres to the highest sustainability and craftsmanship standards, ensuring residents not only experience luxury but also actively participate in conserving our planet.
The Visionaries Behind Trilith: A Symphony of Talent
At the helm of Trilith's transformation stands President Rob Parker, a visionary leader dedicated to shaping a community that transcends boundaries. Collaborating with town planner and residential designer Lew Oliver Inc., as well as Berkshire Hathaway HomeServices Georgia Properties' New Homes Division led by President Lori Lane, the Trilith development team orchestrates a symphony of talents to craft an unparalleled living experience.
A Home for Creativity: Trilith's Grand Vision
Nestled in the picturesque expanse of southern metro Atlanta, the Town at Trilith emerges as a beacon for creatives, storytellers, and visionaries. This meticulously planned 235-acre master-planned residential and mixed-use project, adjacent to Trilith Studios, is renowned for hosting iconic films like Marvel's Avengers and Spider-Man.
A Sanctuary of Nature: Green Spaces and Geothermal Communities
Nature finds its sanctuary at Trilith, with an astounding 51% of the development dedicated to lush green spaces, adorned with over 1,000 trees. This commitment to preserving the natural world extends to the creation of the largest geothermal community in the United States, a testament to Trilith's harmonious relationship with the environment. Residents will relish 15 miles of nature trails, 54 acres of pristine forest, and meticulously landscaped parks that invite both leisure and reflection.
In summary, the Aurora Collection at Trilith represents a revolutionary leap in luxury living, where sustainability, innovation, and the art of harmonious living converge. It's not merely a community; it's an embodiment of dreams, creativity, and boundless possibilities in the realm of luxury living.
Contact:
Organization: Trilith
Email: Kristi.lynch@bhhsgeorgia.com
Address: 590 Heatherden Avenue Fayetteville, GA, 30214
Phone: 678.519.1008

Website: https://trilithrealestate.com