EVLI BANK PLC PRESS RELEASE SEPTEMBER 8, 2020 AT 10.00 AM. (EET/EEST)

Jussi Hyyppä (M.Sc. (Econ.)) has been appointed Evli's portfolio manager responsible for loan strategies as of September 1, 2020. Hyyppä joined Evli from Nordea, where he has been active in the debt capital markets since 1997. Prior to joining Evli, he worked as Managing Director in the Leveraged Syndicate unit. Hyyppä's first order of business will be to start building Evli's new leveraged loans asset class.
The addition of leveraged loans will expand and complement Evli's current fund offering, which already prominently features high yield bonds, among others. "Leveraged loans and high yield bonds complement each other in the sense that they can both be used to finance similar or even identical projects, such as M&A," says Jussi Hyyppä. "It is also often the case that the funding used by the same high yield issuer changes from leveraged loans to high yield bonds or vice versa during the equity investor's ownership period, with the great advantage that the investor has the opportunity to invest in both instruments if the issuer and sector are familiar and preferred," Hyyppä continues.
The most significant advantage of leveraged loans funds is that they provide for institutions, which do not have their own expert resources and for individual retail investors, access to markets previously dominated by banks and institutional investors. Until now, leveraged loans have been out of reach for small investors due to the relatively high minimum investment amounts required.
Evli's Chief Investment Officer Mikael Lundström is pleased with the addition of the upcoming leveraged loans fund. "We were one of the first banks in the European high yield bond market and now we are among the first to offer access to leveraged loans in the Nordic countries. For many years, we have been planning to introduce a product for clients in the form of a fund that would co-exist alongside bonds. Now this new asset class is finally coming true," Lundström comments.
Evli's corporate bond funds are managed by a fixed-income team with a successful history of more than 20 years in the European fixed income market and long, local expertise in the Nordic corporate bond market, which includes unrated corporate bonds. The leveraged loans fund significantly expands Evli's product range, enabling Evli to offer clients a wider product portfolio and better diversification.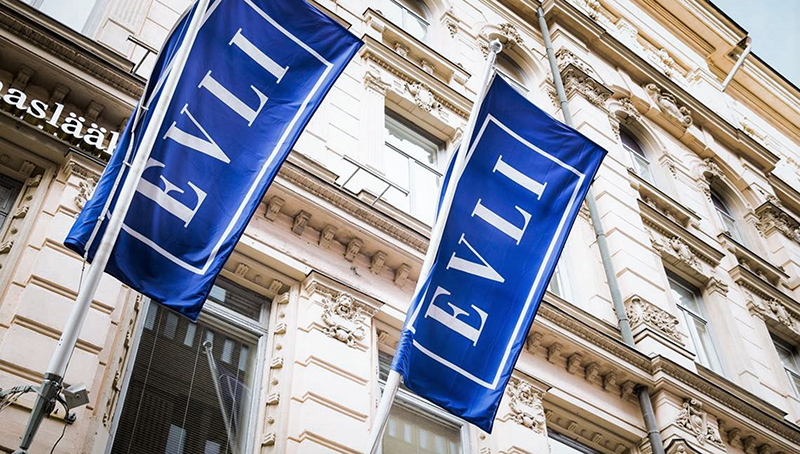 More information:
Mikael Lundström, Chief Investment Officer, Evli Fund Management Company Ltd, tel. +358 9 4766 9321, mikael.lundstrom@evli.com
Jussi Hyyppä, Head of Loan Strategies, Evli Fund Management Company Ltd, tel. + 358 44 242 9596, jussi.hyyppa@evli.com
Evli Bank Plc
Evli is a bank specialized in investments that helps institutions, corporations and private persons increase their wealth. The product and service offering includes mutual funds, asset management and capital markets services, alternative investment products, equity research, the administration of incentive programs and Corporate Finance services. The company also offers banking services that support clients' investment operations. Evli is the highest ranked and most used institutional asset manager in Finland*.
Evli has a total of EUR 12.9 billion in client assets under management (net 6/2020). Evli Group's equity capital totals EUR 71.8 million and its BIS capital adequacy ratio is 15.3 percent (June 30, 2020). The company has around 250 employees. Evli Bank Plc's B shares are listed on Nasdaq Helsinki Ltd.
*KANTAR SIFO Prospera External Asset Managem​ent Finland 2015, 2016, 2017, 2018, 2019 and SFR Scandinavian Financial Research Institutional Investment Services, Finland 2015, 2016, 2017, 2018.
Distribution: main media, www.evli.com