SANTIAGO, Chile, Feb. 11, 2023 (GLOBE NEWSWIRE) -- Chile's Central Bank reported this morning that between January and December 2022, Chile received US$17.10 billion in foreign direct investment (FDI). According to InvestChile's analysis, this is 12% higher than total FDI over the same period in 2021, 36% higher than the five-year average of US$12.617 billion and 23% higher than the average for the 2003-2022 historic series (US$13.921 billion).
Equity participation was the leading component of FDI flow during the period, amounting to US$9.084 billion. Profit reinvestment followed, at US$6.664 billion, while debt instruments accounted for US$1.358 billion.
The figures published today are preliminary and may be adjusted when the Central Bank conducts its next review on March 18.
A good year for foreign investment in Chile
InvestChile Director, Karla Flores, highlighted that last year's total was the highest since 2015 and one of the highest in the historic series (2003-2022), excluding the mining boom (2010-2015). Flores added that it also reaffirms investors' willingness not only to maintain their holdings in the country, but also to expand existing operations. "We are looking at a long-term injection of capital and resources, given that 92% of the capital flow entering the country corresponded to new projects or the expansion of existing operations, and only 8% consisted of head office loans to their subsidiaries," outlined Flores.
As for InvestChile's plans for 2023, Flores affirmed that the agency will focus on attracting quality investment to markets classified as strategic, and will enhance that work with new Investment Attaché Offices in the United States, Germany, France, Italy and Canada, which will be added to the agency's existing Investment Attaché Office in Japan.
"Undoubtedly, 2023 will be challenging for foreign investment, but we have reason to be optimistic: Chile has become an investment pole in Latin America, especially in terms of technology infrastructure and clean energies, sectors that we believe will continue to develop this year. All companies that want to contribute to our country's sustainable development are welcome to implement their projects in Chile," affirmed Flores.
Contact Information:
Denisse Vásquez
Journalist at InvestChile
dvasquez@investchile.gob.cl

Claudio Álvarez
Head of Communications at InvestChile
calvarez@investchile.gob.cl

Related Images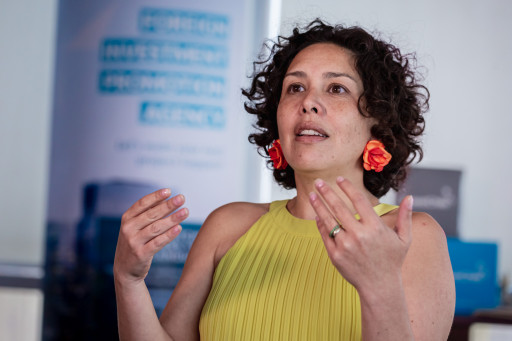 Image 1: Karla Flores


InvestChile Director, Karla Flores.




This content was issued through the press release distribution service at Newswire.com.
Attachment