Ottawa, March 24, 2023 (GLOBE NEWSWIRE) -- Precedence Research predict, the global building thermal insulation market size was accounted for USD 32.74 billion in 2022. Due to the increasing demand for improved cooling and heating system as well as improved fire resistance of building thermal insulation substances such as stone wool, glass wool, and plastic foams, the application of building thermal insulation has increased significantly. The recovery in residential housing and non-residential building construction worldwide has been one of the primary drivers of the building thermal insulation industry.

Get the sample pages of report@ https://www.precedenceresearch.com/sample/2698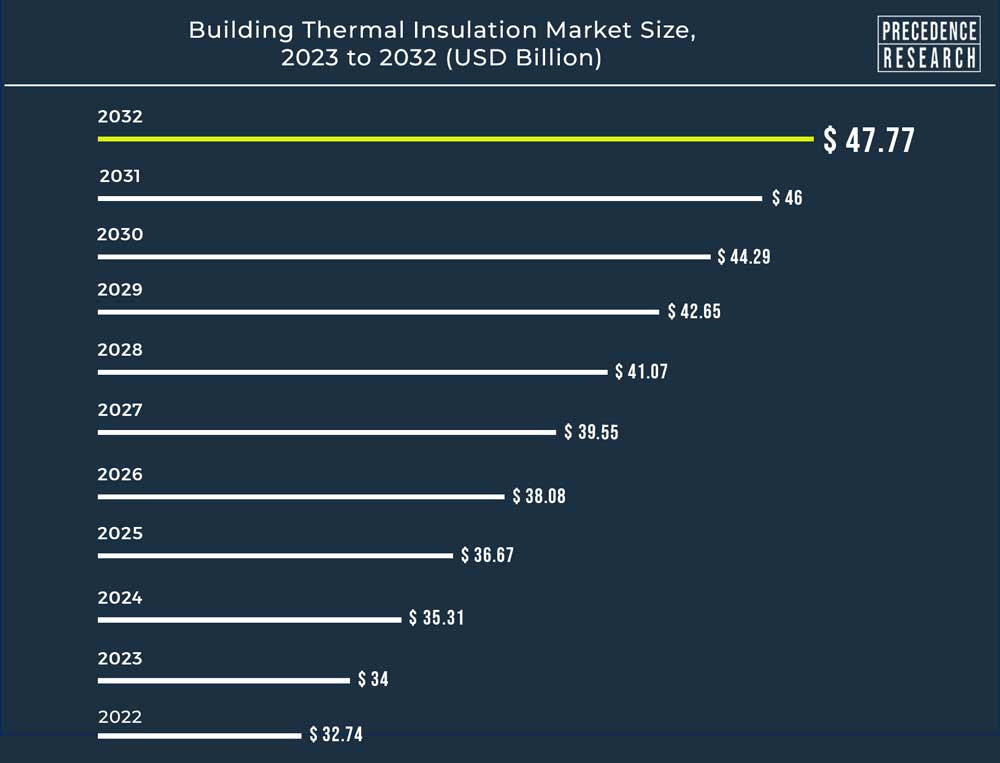 Material Landscape
As a result of its increasing use in facade insulation, sandwich panel insulation, outer wall insulation, and cavity insulation, plastic foam is expected to retain the largest market share in 2022. Plastic foam's dominance in the global market can be attributed to its versatility, superior thermal resistance, durability, and lifespan.
Furthermore, the aerogel sector is expected to grow at a moderate rate over the forecast period as product penetration increases in North America. Growth is also likely to be driven by rising demand for thermal insulation, including a substitute for foamed plastic insulation for buildings. The development is also due to the noise resistance ability of aerogel, and it also reduces energy loss and is used in commercial and residential applications.
Product Landscape
By 2032, the expanded polystyrene sector is expected to hold the largest market share of 5.1%. The sales of expanded polystyrene (EPS) in building applications are projected to increase substantially over the projected period due to the various properties of EPS, such as high thermal insulation, lightweight, chemical resistance, and resistance to microbes and pests, among others.
Glass wool is an insulating material made of glass fibers that have been compelled to a binding material to develop a texture equivalent to wool. Mineral wool, glass wool, extruded polystyrene (XPS), expanded polystyrene (EPS), and other products are used in wall insulation, floor insulation, and roof insulation.
Application Landscape
The wall insulation sector is expected to grow rapidly at a CAGR of 4.8% between 2023 and 2032. This is because of a spike in the product's use on both interior and exterior walls. Insulated walls and roofs create a protective envelope, preventing heat transfer from entering the environment through convection, conduction, and radiation.
The roof Insulation sector is anticipated to expand rapidly from 2023 to 2032. This is due to the increasing need to avoid heat from the rays of the sun entering through the rooftop. Furthermore, a rise in a single-family residential home is projected to propel the market growth during the predicted period.
End-user landscape in the global building thermal insulation market
The ongoing growth of single-family housing increased renovations and re-insulation activities of existing and older homes, and an increase in multi-family residential development activities, residential development is expected to generate the most revenue over the projection period. Energy conservation in public buildings is expected to be a major factor in this segment's revenue growth.
The commercial construction sector accounted for approximately 50% of total revenue in 2022. Increasing product demand to improve condensation control, process efficiency, noise reduction, pollution reduction, and freeze protection is expected to drive market growth during the forecast period. Sustainable buildings are also becoming more popular, with rising office space in developing countries, particularly in the subtropical region, driving up demand for insulating materials.
Ask here for customization study@ https://www.precedenceresearch.com/customization/2698
Scope of this report
| | |
| --- | --- |
| Report Coverage | Details |
| Market Size in 2032 | USD 47.77 Billion |
| Europe Region Share | 34% in 2022 |
| Residential Construction Segment Share | 54% in 2022 |
| Roof application Segment Share | 36% in 2022 |
| Key Players | BASF SE, Kingspan Group plc, Saint-Gobain SA., Knauf Insulation, Inc., Huntsman Corporation, Johns Manville Corporation, Rockwool International A/S, Cabot Corporation, Owens Corning, Firestone Building Products Company, Dow Corning Corporation, URSA Insulation, SA. Covestro AG, Atlas Roofing Corporation, Paroc Group Oy and Others |
Regional Landscape
During the projected period 2023-2032, the Asia-Pacific region is anticipated to expand rapidly. This is due to increased construction work in the region to satisfy the demands of an expanding population. China is predicted to account for the largest share because of several government policies to advance its public infrastructure.
Furthermore, the Europe market is expected to grow remarkably throughout the projected period due to the existence of freezing climates in nations like Norway, Russia, Denmark, Germany, Iceland, and the UK.
Market Dynamics
Drivers
Increasing spending on construction and rapid urbanization
Asia Pacific has approximately 50% of the worldwide construction market. Economic development, urbanization, and enhanced infrastructure development are expected to raise the demand for sustainable and energy-efficient homes, driving the building thermal construction industry. Along with this, the rapidly growing industrialization, which further led to increased greenhouse gas emissions, is anticipated to propel the demand for thermal insulation.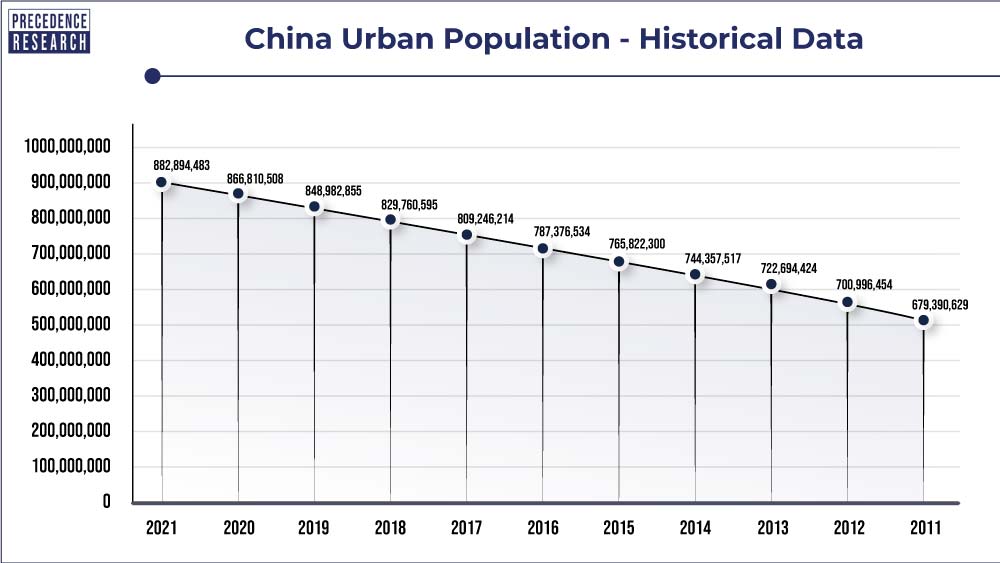 Restraint
Side effects related to insulating materials.
A variety of thermal insulation substances like stone and glass wool cause health problems such as respiratory and eye irritation. Moreover, polymer-based insulating materials are subjected to stringent regulations as a result of cancer-causing emissions during manufacturing. These health and environmental issues will continue to hinder the market expansion over the predicted period.
Some wall insulation materials are hazardous to one's health. Asbestos, for instance, has been linked to mesothelioma, a type of lung cancer, as well as gastrointestinal cancers. Fiberglass, a popular insulation material, causes skin irritation because the chemicals bind the fibers together.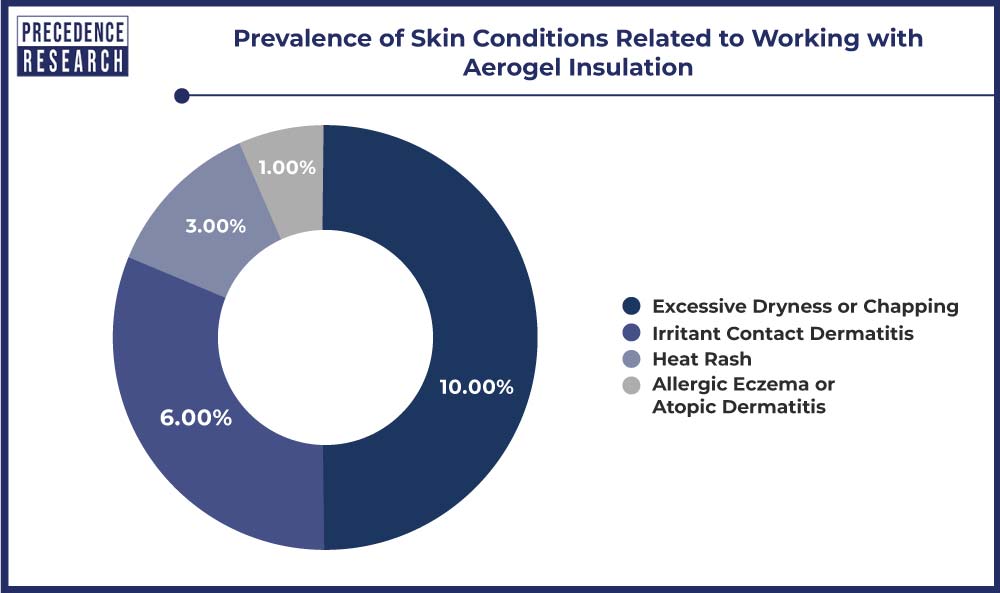 Recent development
In February 2023, GC and Saint-Gobain joined a partnership to Decarbonize Flat Glass Production.
In 2023, Saint-Gobain signed an agreement to acquire U.P. Twiga Fiberglass Ltd., India's market leader in glass wool insulation.
In January 2023, Saint-Gobain finalized the acquisition of Termica San Luis in Argentina.
In 2020, BASF contributes to the US Department of Energy by offering an energy-efficient solution for re-side residential homes.
Key Market Players
BASF SE
Johns Manville Corporation
Kingspan Group plc
Saint-Gobain SA.
Knauf Insulation, Inc.
Huntsman Corporation
Owens Corning
Rockwool International A/S
Cabot Corporation
Firestone Building Products Company
Dow Corning Corporation
URSA Insulation, SA.
Covestro AG
Atlas Roofing Corporation
Paroc Group Oy


Segments Covered in the Report
By Material
Foamed Plastic
Aerogels
Cellulose
Other Materials
By Product
Glass Wool
Mineral Wool
Expanded Polystyrene
Extruded Polystyrene
Other Products


By Application
Roof Insulation
Wall Insulation
Floor Insulation


By End-User
By Geography 
North America 

US. 
Rest of North America

Europe 

UK 
Germany 
France 
Italy 
Rest of Europe 

Asia Pacific 

China 
India 
Japan 
South Korea 
Rest of Asia Pacific 

LAMEA
Immediate Delivery Available | Buy This Premium Research Report@ https://www.precedenceresearch.com/checkout/2698
You can place an order or ask any questions, please feel free to contact at sales@precedenceresearch.com  | +1 9197 992 333
About Us
Precedence Research is a worldwide market research and consulting organization. We give unmatched nature of offering to our customers present all around the globe across industry verticals. Precedence Research has expertise in giving deep-dive market insight along with market intelligence to our customers spread crosswise over various undertakings. We are obliged to serve our different client base present over the enterprises of medicinal services, healthcare, innovation, next-gen technologies, semi-conductors, chemicals, automotive, and aerospace & defense, among different ventures present globally.
For Latest Update Follow Us:
https://www.linkedin.com/company/precedence-research/
https://www.facebook.com/precedenceresearch/
https://twitter.com/Precedence_R