CALGARY, Alberta, May 15, 2023 (GLOBE NEWSWIRE) -- Calgary, Alberta is home to a unique and exciting event – the Divinity Expo. This event takes place three times a year, offering small businesses in the esoteric space to showcase their spiritual and handcrafted products and services. Attendees who are looking for esoteric, spiritual, and handcrafted products, services, and advice flock to the expo to find hope and relief from the current stress and chaos of their lives. 

The Divinity Expo events provide a much-needed platform for such small and local businesses to establish themselves and grow, so they can serve even more clients and customers looking for the solutions they offer. By attending these expos, exhibitors can interact with the customers and clients looking for their help and expertise, which helps to increase their credibility and fosters trust in their customer base. 
The Divinity Expo is designed to be a clear and unified platform that brings together the professionals that have dedicated their lives to guiding their clients towards finding hope and relief. At this event, attendees can expect to find various services such as energy healing, readings, astrology consultations—the list goes on! There are also an array of products available such as crystals, natural remedies, books on self-development topics and so much more.
"We aimed to make a place where individuals who are interested in spiritually-minded businesses - like people who sell products, psychics, astrologers, mediums, reiki masters, and other spiritually based professionals - could get the answers, support, and guidance they needed, to address the feelings of being alone or without purpose," says Jason Matthews, co-founder of Divinity Expo. "The goal for these events is to provide a place for exhibitors to interact with the largest group of customers and clients in one place and provide that result."
The Divinity Expo prides itself on ensuring to have the right vendors, practitioners, and advisors to provide the best experience to the attendees that want the hope and relief they can find from attending the events it hosts.
If you are interested in attending one of the Divinity Expos go to divinityexpoevents.com and click "Buy Tickets" to attend the next event and discover the answers and solutions you've been waiting for.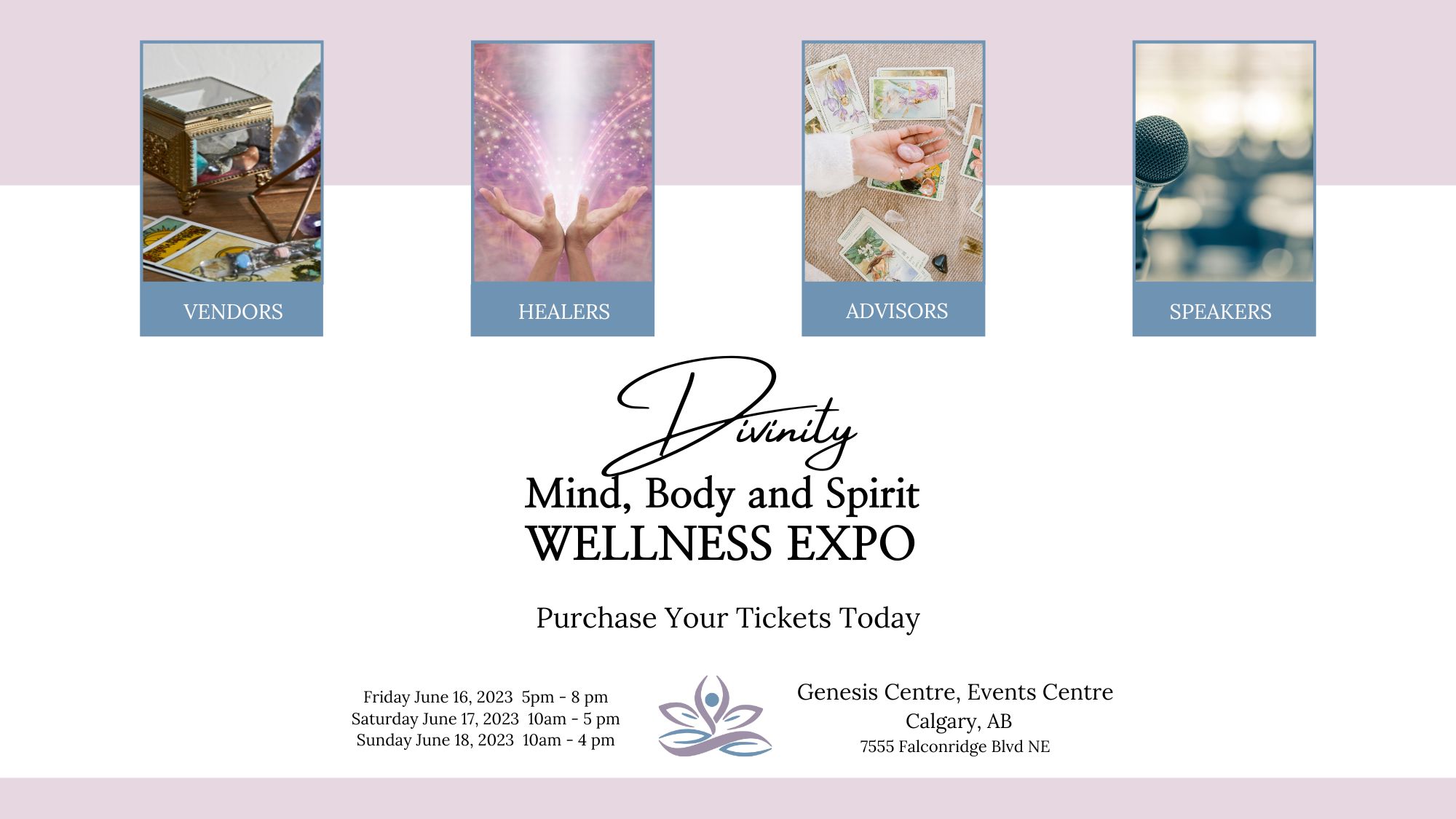 Contact Person: Jason Matthews
Business Name: Divinity Expo Events
E-mail: info@divinityexpoevents.com
Country: Calgary, AB, Canada
A photo accompanying this announcement is available at https://www.globenewswire.com/NewsRoom/AttachmentNg/e313e870-8018-422a-bf2e-be41920c17f2