ROSEVILLE, Minn., June 05, 2023 (GLOBE NEWSWIRE) -- SecureTech Innovations, Inc. (OTC: SCTH), an emerging growth company that develops and markets cutting-edge security and safety devices, products, and technologies such as Top Kontrol and its early-stage cybersecurity and cryptocurrency technology incubator Piranha Blockchain, announces it has begun testing on the next generation Top Kontrol product line. SecureTech listened to its customers and dealers to engineer several significant enhancements into the next generation of Top Kontrol.

Key enhancements to the next generation of Top Kontrol include:
Four different product models
Operational improvements that significantly reduce false alarms
Advanced FOB allows the car's owner to program engine shutdown and run times
Improved Valet Mode ON/OFF functionality
Optional GPS tracking and expansion unit
Optional integrated remote start capability coupled with superior security
SecureTech's President and CEO Kao Lee commented, "We have been working hard on improving upon our groundbreaking Top Kontrol product. We have completely reengineered the system to incorporate numerous customer and dealer suggestions and feature requests. It is truly a remarkable piece of technology!"
Mr. Lee added, "While we have only been testing the Top Kontrol Prototype A units for the past week, I can guarantee that the next generation Top Kontrol product line will knock everyone's socks off. This new product line can solve the worldwide carjacking crisis while giving users the convenience features they desire. We look forward to sharing Top Kontrol's growing success with our shareholders."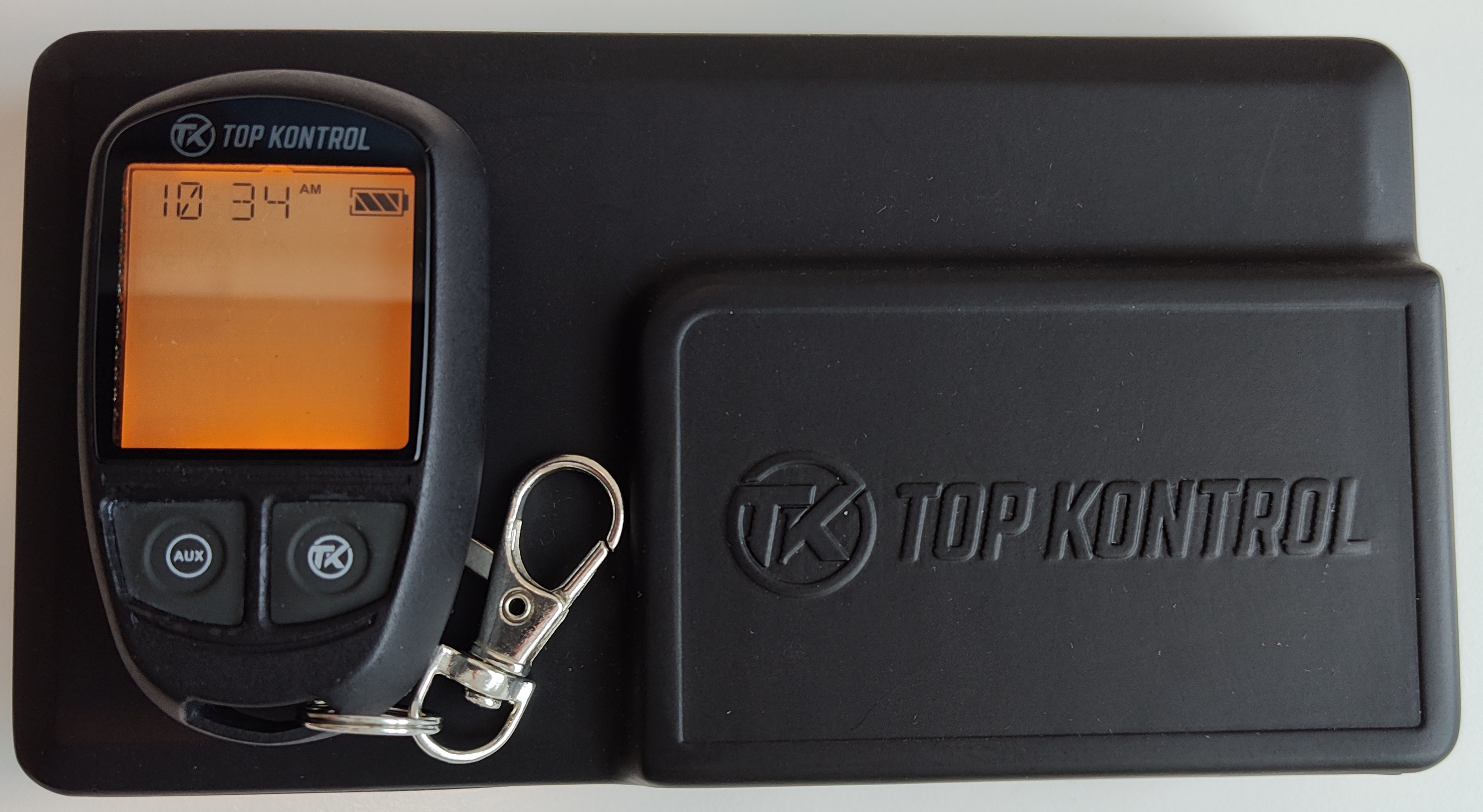 Next Generation Top Kontrol (Prototype A Unit) with Programmable FOB
About SecureTech Innovations
SecureTech is an emerging growth company that develops and markets security and safety devices, products, and technologies – our products preserve life, protect property, and prevent crime. SecureTech is the maker of Top Kontrol®, the only anti-theft and anti-carjacking system known that can safely stop a carjacking without any action by the driver. Through its Piranha Blockchain subsidiary, SecureTech is developing advanced cybersecurity technologies for blockchain and cryptocurrency systems and platforms involving cryptocurrency mining, digital asset storage and protection, and cryptocurrency trading platforms. For more information, visit securetechinnovations.com, topkontrol.com, and piranhablockchain.com.
Certain statements in this release, other than statements of historical fact, may include forward-looking information that involves various risks and uncertainties. There can be no assurance that such forward-looking statements will prove to be accurate. Actual results and future events could differ materially from those anticipated in such statements. These and all subsequent written and oral forward-looking statements are based on the estimates and opinions of Management on the dates they are made and expressly qualified in their entirety by this notice. SecureTech Innovations, Inc. ("SecureTech") assumes no obligation to update forward-looking statements should circumstances or Management's estimates or opinions change, other than as required pursuant to applicable securities laws. For a description of additional risks and uncertainties, please refer to SecureTech's filings with the Securities and Exchange Commission, including "Risk Factors" in its Annual Report filed on Form 10-K.

Investor Relations
+1 (651) 317-8990
ir@securetechinnovations.com
A photo accompanying this announcement is available at https://www.globenewswire.com/NewsRoom/AttachmentNg/596d9a0a-1cea-4422-8c89-86054baa0a92