MACAU, July 03, 2023 (GLOBE NEWSWIRE) -- Melco Resorts & Entertainment announces City of Dreams Mediterranean has been honored by The European Property Awards 2023 for achievements in three categories, including Best Hotel Architecture Europe, Best Sustainable Commercial Development Europe and Best New Hotel Construction & Design Cyprus.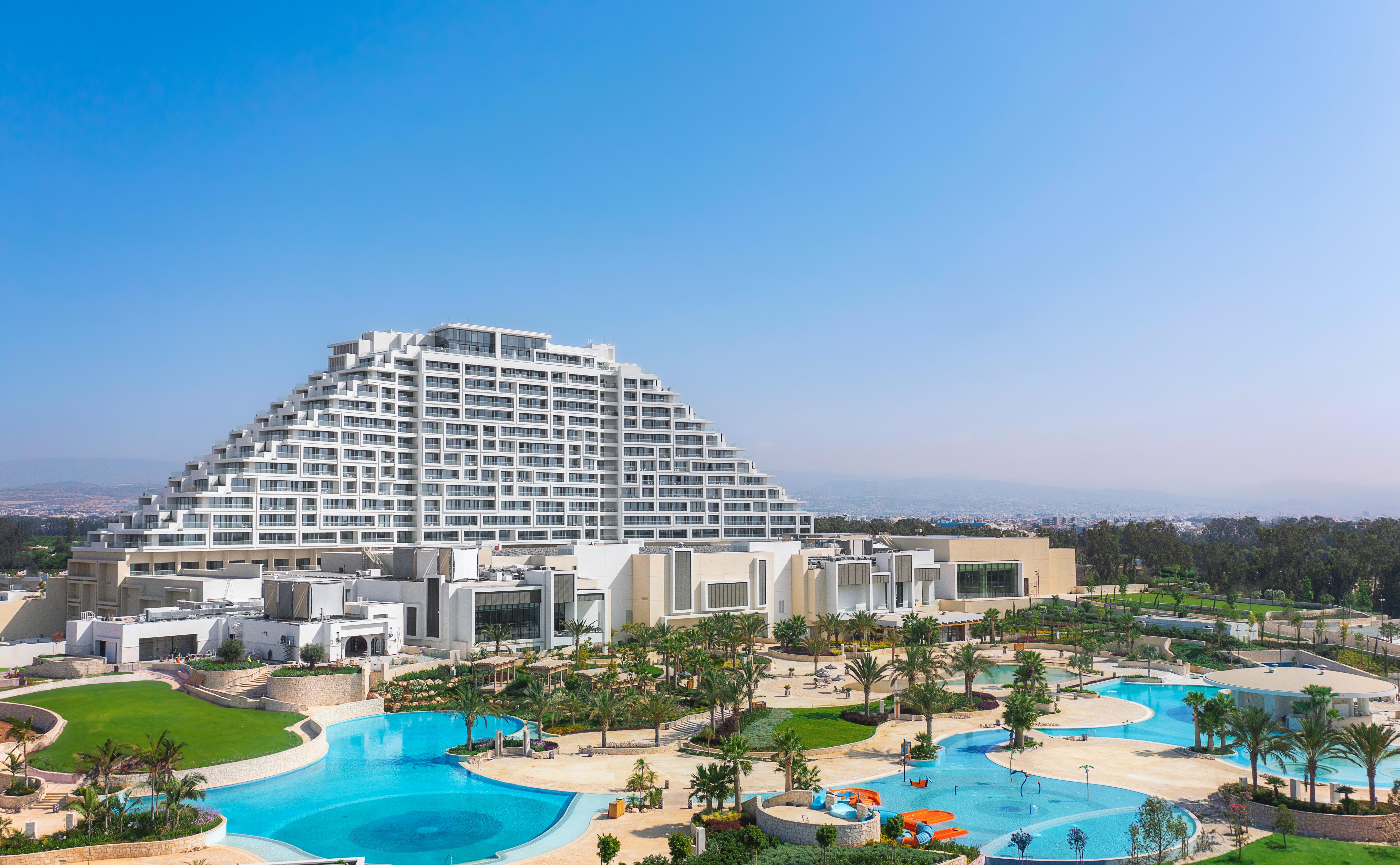 Mr. Grant Johnson, General Manager of City of Dreams Mediterranean, said, "It is an honor to receive these accolades from The European Property Awards 2023 and for the property to be recognized by professionals of the design industry. As a landmark project and Melco's first major venture in Europe, City of Dreams Mediterranean brings Melco's award-wining standards of entertainment, leisure and innovation to Cyprus' luxury hotel scene. We look forward to formally welcoming guests to the integrated resort with contemporary design, first-class entertainment, and immersive experiences."
Set to officially open its doors on July 10, City of Dreams Mediterranean, Europe's first integrated resort, is the largest premier integrated destination resort in the region. It features a fourteen-storey luxury hotel with 500 guest rooms and suites, over 8,000 square meters of MICE space, an outdoor amphitheatre, a family adventure park, and a variety of premium dining outlets and luxury retail. Its interior design is based on Melco's international luxury standards and specifically customized for the Cyprus integrated resort, while the exterior design features distinct Mediterranean influences.
A world-class development, a landmark for Cyprus and also for the wider region, City of Dreams Mediterranean is set to enrich Cyprus tourism, attracting thousands of new tourists annually and significantly contributing to countering seasonality, while establishing the island as a year-round destination. With sustainability at its core, City of Dreams Mediterranean is the first development in Cyprus to achieve a BREEAM Excellent rating for its sustainability strategy at its design stage.
The European Property Awards aims to recognize excellence and maintain high standards in the property industry. As part of the International Property Awards, the event celebrates the highest levels of achievement by companies operating in all sectors of the property and real estate industry as a world-renowned mark of excellence.
About Melco Resorts & Entertainment Limited
The Company, with its American depositary shares listed on the NASDAQ Global Select Market (NASDAQ: MLCO), is a developer, owner and operator of integrated resort facilities in Asia and Europe. The Company currently operates Altira Macau (www.altiramacau.com), an integrated resort located at Taipa, Macau and City of Dreams (www.cityofdreamsmacau.com), an integrated resort located in Cotai, Macau. Its business also includes the Mocha Clubs (www.mochaclubs.com), which comprise the largest non-casino based operations of electronic gaming machines in Macau. The Company also majority owns and operates Studio City (www.studiocity-macau.com), a cinematically-themed integrated resort in Cotai, Macau. In the Philippines, a Philippine subsidiary of the Company currently operates and manages City of Dreams Manila (www.cityofdreamsmanila.com), an integrated resort in the Entertainment City complex in Manila. In Europe, the Company is operating the City of Dreams Mediterranean in Limassol in the Republic of Cyprus (www.cityofdreamsmed.com.cy), which is the largest and premier integrated destination casino resort in Europe. The Company is also continuing to operate three satellite casinos in other cities in Cyprus (the "Cyprus Casinos"). For more information about the Company, please visit www.melco-resorts.com.
The Company is majority owned by Melco International Development Limited, a company listed on the Main Board of The Stock Exchange of Hong Kong Limited, which is in turn majority owned and led by Mr. Lawrence Ho, who is the Chairman, Executive Director and Chief Executive Officer of the Company.
For media enquiries, please contact:
Chimmy Leung
Executive Director, Corporate Communications,
Melco Resorts & Entertainment
Tel: +852 3151 3765
Email: chimmyleung@melco-resorts.com
A photo accompanying this announcement is available at https://www.globenewswire.com/NewsRoom/AttachmentNg/151d4dd9-957c-4c11-9236-845710596baa