New York, N.Y., Sept. 11, 2023 (GLOBE NEWSWIRE) -- NANO Nuclear Energy Inc. ("NANO Nuclear"), an emerging microreactor and advanced nuclear technology company led by a world-class nuclear engineering team developing proprietary, portable and carbon free energy solutions, today announced that it has appointed Michelle Amante-Harstine as Senior Strategic Advisor to the NANO Nuclear Executive Advisory Board, focusing on U.S. Energy Initiatives.

In addition to its corporate board of directors, NANO Nuclear has assembled and continues to augment an Executive Advisory Board comprised of senior business, scientific and former government and military leaders who assist the company's management team in progressing the Company's business initiatives in small nuclear reactor technology, nuclear fuel fabrication and nuclear fuel transportation.
Michelle Amante-Harstine is Chief Executive Officer of Congressional Energy Engagement, a nuclear energy advocacy firm, and previously served on the U.S. Department of Energy's Office of Nuclear Energy where she was Senior Advisor for Stakeholder Engagement. She has developed strategic relationships, designed, developed, and led inaugural initiatives on Capitol Hill such as the Atomic Wings Lunch & Learns and the Up & Atom Morning Briefings, Nuclear Policy Leadership Bipartisan Dinner Discussion and Briefings, bringing together Members of Congress, Congressional staff, industry, educational institutions, National Laboratories, Embassy representatives and the Administration. Ms. Amante-Harstine currently serves on the Tennessee Nuclear Energy Advisory Council and as Executive Director of CEE Foundation, a 501(c)(3) supporting the use, understanding and importance of nuclear power.
Jay Jiang Yu, Founder & Executive Chairman of NANO Nuclear Energy, stated "Michelle is a great addition to NANO Nuclear, and her extensive experience and contacts in the U.S. nuclear energy community will be of great value to our Executive Advisory Board and our entire company. In particular, Michelle's experience and relationships in Washington D.C. and her deep understanding of governmental processes in the nuclear space will help us to further develop, refine and execute on our business strategy. We believe NANO Nuclear has the right plans in place to build a commercially focused, diversified and vertically integrated technology-driven nuclear energy company, and it is our honor to welcome Michelle on our journey. We look forward to working with her as we continue to build out our senior advisory team."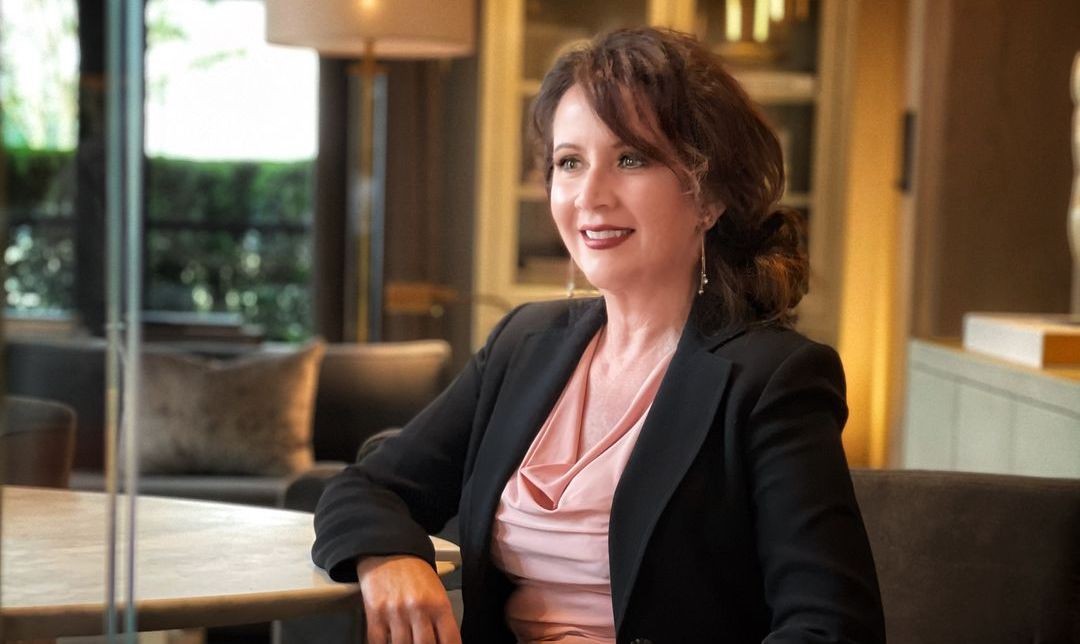 Figure 1 - Michelle Amante-Harstine Appointed as the Senior Strategic Advisor to the Executive Advisory Board for U.S. Energy Initiatives of NANO Nuclear Energy.
"To have this chance to work alongside the innovative executives and leaders at NANO Nuclear is a truly special opportunity," said Ms. Amante-Harstine. "I have been able to cultivate numerous relationships in Washington D.C. and I am really looking forward to helping NANO Nuclear achieve its potential. This is a period of great momentum for nuclear energy on a political and regulatory level and it's wonderful to be involved with a commercially-focused company on the cutting edge of this industry."
With over 25 years of experience in both the public and private sectors spearheading government, business, community and organization initiatives, Ms. Amante-Harstine focuses on advancing nuclear technologies through strategic communication engagements among bipartisan Members of Congress and C-level industry and organization leaders. She has been actively involved in advancing education, including initiatives like "Navigating Nuclear: Energizing Our World," a K-12 education program launched in collaboration with the U.S. Department of Energy, the American Nuclear Society, and Discovery Education. Additionally, she has played a role in creating programs that unite the U.S. Nuclear National Laboratories, like the Oak Ridge National Laboratory, with university students from the U.S. and across the globe, for intensive two-day nuclear caucus experiences.
"With Michelle on our side, we believe we will have even greater engagement within Washington D.C., which will be key to obtaining required government licenses and collaborations as we move our business forward," said James Walker, Chief Executive Officer of NANO Nuclear Energy. "She is a very active and well-connected professional on Capitol Hill and the benefits of her experience will be sincerely welcomed."
About NANO Nuclear Energy Inc.
NANO Nuclear Energy Inc. is an emerging microreactor technology company that is seeking to become a commercially focused, diversified and vertically integrated technology-driven nuclear energy company. NANO Nuclear is led by a world class nuclear engineering team developing smaller, cheaper and safer advanced portable carbon free energy solutions utilizing proprietary novel reactor designs. NANO Nuclear's products in technical development are "ZEUS", a solid core battery reactor, and "ODIN", a low-pressure coolant reactor, each of which represent advanced developments in portable, on-demand capable, advanced nuclear micro reactors. HALEU Energy Fuel Inc., a NANO Nuclear subsidiary, is focusing on the future development of a domestic source for a High-Assay Low-Enriched Uranium (HALEU) fuel fabrication pipeline for the broader advanced nuclear reactor industry and providing fuel to power NANO Nuclear's microreactors.
For more corporate information please visit: https://NanoNuclearEnergy.com/
For further information, please contact:
Email: Info@NanoNuclearEnergy.com
Business Tel: (212) 634-9206
PLEASE FOLLOW OUR SOCIAL MEDIA PAGES HERE:
NANO Nuclear Energy LINKEDIN
NANO Nuclear Energy YOUTUBE
NANO Nuclear Energy TWITTER
NANO Nuclear Energy INSTAGRAM
Cautionary Note Regarding Forward Looking Statements
This news release and statements of NANO Nuclear's management in connection therewith contains "forward-looking statements" within the meaning of Section 21E of the Securities Exchange Act of 1934, as amended, and the Private Securities Litigation Reform Act of 1995. In this context, forward-looking statements mean statements related to future events, which may impact our expected future business and financial performance, and often contain words such as "expects", "anticipates", "intends", "plans", "believes", "potential", "will", "should", "could", "would" or "may" and other words of similar meaning. These forward-looking statements are based on information available to us as of the date of this news release and represent management's current views and assumptions. Forward-looking statements are not guarantees of future performance, events or results and involve known and unknown risks, uncertainties and other factors, which may be beyond our control. For NANO Nuclear, particular risks and uncertainties that could cause our actual future results to differ materially from those expressed in our forward-looking statements include but are not limited to the following which are, and will be, exacerbated by any worsening of global business and economic environment: (i) risks related to our DOE nuclear fuel manufacturing submission and the development of new or advanced technology, including difficulties with design and testing, cost overruns, development of competitive technology, (ii) our ability to obtain contracts and funding to be able to continue operations and (iii) risks related to uncertainty regarding our ability to commercially deploy a competitive advanced nuclear reactor technology, (iv) risks related to the impact of government regulation and policies including by the DOE and the U.S. Nuclear Regulatory Commission; and similar risks and uncertainties associated with the business of a start-up business operating a highly regulated industry. Readers are cautioned not to place undue reliance on these forward-looking statements, which apply only as of the date of this news release. These factors may not constitute all factors that could cause actual results to differ from those discussed in any forward-looking statement. Accordingly, forward-looking statements should not be relied upon as a predictor of actual results. We do not undertake to update our forward-looking statements to reflect events or circumstances that may arise after the date of this news release, except as required by law.
Attachment