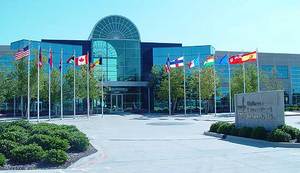 The vision behind WIN is to provide a vehicle for people to achieve physical, mental and financial wellness. WIN's founders Ralph Oats and Cathy Oats, former distributors themselves, always keep their mission in the forefront as they actively lead the company into becoming a billion-dollar business.
PLANO, TX--(Marketwire - May 15, 2008) - Ralph Oats and Cathy Oats, Founders of Wellness International Network, Ltd. (WIN), announced that the United States Court of Appeals for the Fifth Circuit affirmed the dismissal of the deceptive trade practices and RICO lawsuit against Wellness International Network, Ralph Oats and his wife, Cathy Oats, and Sheri Matthews. The Fifth Circuit affirmed the district court's findings that the lawsuit, which was initially filed in 2002 by Richard Sharif, Soad Wattar, Haifa Kaj, Ragda Sharifeh, Abdul Rashid, Shaheen Rashid, Waqar Khan, and Shafqut Khan was filed in bad faith and lacked any evidence whatsoever. The Fifth Circuit concluded that Richard Sharif and the other plaintiffs "have no purpose other than to prolong this contumacious litigation for purposes of harassment or delay, or both." The Fifth Circuit remanded the lawsuit back to the United States District Court for the Northern District of Texas to rule upon WIN's motions for cost and attorney's fees. "We are ecstatic with the Court's ruling," says Ralph Oats, co-founder of Wellness International Network. "We've built a solid company by focusing on solving people's problems and have always said that Wellness International Network has never engaged in any wrongful conduct. It is gratifying to be vindicated by the courts again and again over the past six years." The ruling constitutes yet another legal victory for Wellness International Network. Last year, a federal district judge dismissed deceptive trade practices and securities fraud claims filed by Debra Budner, Gerald Budner, and Marie Ackerman. Wellness International Network was represented in the matter by John F. Martin, G. Michael Gruber, Brian Hail, and Michael Lang of Gruber Hurst Johansen & Hail LLP in Dallas, Texas. About WIN Wellness International Network specializes in health and nutritional products. WIN's complete nutritional line is listed in the Physicians' Desk Reference® (PDR®) for Nonprescription Drugs, Dietary Supplements and Herbs, the authoritative reference for health care professionals. Serious athletes are delighted to learn that WIN Worldwide BV participates in the Netherlands Security System Food Supplements Top Sport [NZVT] system with the following products: ProXtreme™, Mass Appeal™, Sure2Endure™ and Phyto-Vite®. This system controls only on a batch basis; for additional information click here. Learn more about why "It Pays to Live Well®" at winltd.com.

Contact Information: Contact: Wellness International Network, Ltd.