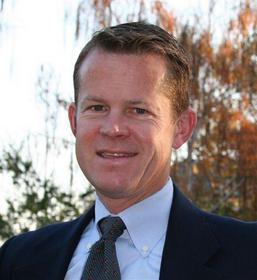 Mike Moore, Virtual Instruments' Vice President of Services
SCOTTS VALLEY, CA--(Marketwire - December 2, 2008) - Virtual Instruments, provider of the award-winning NetWisdom SAN (storage area network) optimization solution, today appointed Mike Moore as its vice president of services and expanded its services offerings to provide even greater support and flexibility to enterprise customers.











News Highlights

-- Mike Moore is an experienced leader of services organizations in the
   technology industry. With more than 20 years of experience, Moore has
   successfully managed all aspects of services and support, including
   strategy development, planning, sales, operations, product management
   and services delivery.
      - In his new role with Virtual Instruments, Moore will focus on
        developing additional programs and services to help customers fully
        leverage the value of the company's solutions, technologies and
        resources.
      - Moore's recent positions include vice president of support product
        management and vice president of global business operations at
        Oracle, as well as vice president of technical services at Siebel
        Systems. Prior to that, Moore held services leadership roles at
        Gain Technology and Sybase. He holds Bachelor's and Master's
        degrees in Operations Research from Cornell University.
-- Virtual Instruments' Support and Maintenance offering has been expanded
   to include:
      - 24x7 technical support for enterprise customers, via internet,
        email or phone, with comprehensive status reporting on active cases
      - Software support, including patches and feature enhancements, at no
        additional cost
      - Hardware support, with preventive, concurrent and corrective
        maintenance, warranty equipment support, spares support, and
        engineering change support
-- The company will continue investing in the services portfolio in all
   areas including installation and training, operational usage, best
   practices reference architectures, deep-dive analysis, and online
   support services access via a secure customer portal.
-- New discounts are available for renewing existing service agreements
   and for purchasing multi-year agreements.

To learn more, visit the Virtual Instruments team at the Gartner Data Center Conference in Las Vegas Dec. 2-4 in Booth K. Quote Mark Urdahl, Virtual Instruments' Chief Executive Officer: "Mike Moore brings to us tremendous experience and leadership in support, service and customer care. With his expertise coupled with our expanded support offering, we can help customers better leverage benefits of NetWisdom. Our services team helps customers maximize cost savings in the data center. By optimizing design, installation, reporting, and maintenance, we allow users to see through the data center cloud and monitor their application to SAN I/O performance. As a result, customers can manage their resources better, optimize performance, improve availability, and save money in the process." About Virtual Instruments Virtual Instruments' award-winning NetWisdom solution monitors application-to-SAN transaction performance -- with deep insight and data not available from other solutions. Customers such as Barclay's Card Services, Kaiser Permanente and McKesson Corp. achieve significant cost savings in virtualization and SAN deployments by optimizing utilization, performance and availability. Leading system and storage vendors including IBM, HP and EMC leverage NetWisdom to design SAN solutions for enterprise customers. Virtual Instruments was founded in June 2008 via the spin-out from Finisar Corp. (NASDAQ: FNSR); it has headquarters in Scotts Valley, Calif., and can be found online at http://www.virtualinstruments.com.

Contact Information: Contact Info: Kimberly Stoddard Eastwick Communications 650-480-4033 kimberly@eastwick.com