|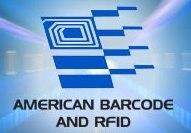 AB & R Logo
FOSTER CITY, CA--(Marketwire - June 3, 2009) -
NEWS SUMMARY:
Omni-ID, the leading supplier of low-profile, passive UHF RFID tags, today announces a new value added reseller (VAR) agreement with American Barcode and RFID Inc. (AB&R).


AB&R has a long-standing reputation of delivering quality RFID solutions for asset management and tracking, compliance, access control and portal validation solutions across multiple industries.


AB&R will be selling the entire line of Omni-ID's RFID offerings, and becomes the first VAR certified to deliver Omni-ID's On Demand solution. On Demand is an innovative solution that allows users to dynamically print, encode and deploy their RFID tags on site and on demand, and will be included in AB&R's bundled RFID Asset Tracking Solutions.


AB&R brings additional value to Omni-ID through its existing reseller relationship to Zebra Technologies. The addition of AB&R to the Omni-ID VAR roster furthers the company's goal of creating a partner ecosystem that meets customer demand for innovative, high quality and cost-effective RFID offerings packaged as a whole solution.
General Information QUOTES: "American Barcode and RFID Inc. is a known leader in our industry and fits well with our mission of bringing RFID innovation to a variety of markets," said Ken Edoff, Vice President of Worldwide Sales of Omni-ID. "We're looking forward to working with AB&R as we jointly focus on moving the market beyond point products to delivering full solutions for customers." "We are always looking for strategic partners that deliver best in class solutions that bring real world value to customers, and Omni-ID fits that bill perfectly," said Mike Stryczek, CEO of AB&R. "The ability to integrate cutting edge solutions like On Demand and Omni-ID's tags that perform in the harshest environments enhances our ability to deliver the complete innovative solutions that improve operational efficiencies." About Omni-ID
Omni-ID is the leading supplier of passive, low-profile UHF RFID solutions. Through its patent-pending technology Omni-ID "cracked the code" to overcome the problems traditionally associated with RFID, enabling a broad range of new applications that improve accuracy and efficiency in asset tracking, supply chain management and work-in-process. The company's family of versatile RFID tags works reliably in the harshest environments -- including on, off, and near metal and liquids -- and excels in solving tracking and identification challenges with unprecedented accuracy. With major offices in Foster City, Calif. and in the UK, Omni-ID's mission is to drive the widespread adoption of RFID technology as the optimal tracking and identification solution. For more information, visit www.Omni-ID.com. About American Barcode and RFID Inc. (AB&R)
Since 1980, American Barcode and RFID Inc. (AB&R) has been a nationally-recognized technology integrator of innovative Automatic Identification and Data Collection (AIDC) solutions that help customers manage assets, track inventory, mobilize their work force, and secure their work place. AB&R "Puts Information to Work" with its specializations in bar code, radio frequency identification (RFID) and secure card technologies. Based in Phoenix, Arizona and with sales offices throughout the United States, AB&R is committed to helping medium-to-large companies use AIDC solutions to help realize cost savings, operational efficiencies, and increased security. For further information about American Barcode and RFID, Inc., please visit www.abrfid.com.

Contact Information: CONTACT INFORMATION: Chris Iafolla SHIFT Communications (617) 779-1857