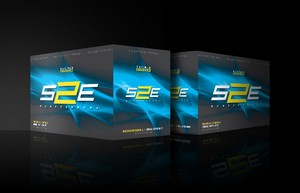 Wellness International Network introduces a new, vibrant look of Sure2Endure, a popular, natural sports supplement.
PLANO, TX--(Marketwire - August 7, 2009) - Athletes are always looking for that competitive edge to help them perform harder, faster and longer. Luckily, more and more professional athletes and weekend warriors are staying on top of their game with Sure2Endure™, Wellness International Network's popular, natural endurance supplement. Wellness International Network, an undisputed nutritional leader, also recently gave Sure2Endure™ a vibrant, new look, making it even more attractive to athletes. Perfect to take before, during and after workouts, Sure2Endure™ may increase physical endurance, alleviate muscle cramps and decrease recovery time after workouts. "I am a runner, and I noticed I was having trouble increasing my mileage. Sure2Endure™ did it for me!" shares Cleo from Texas. "I took it and instantly felt the motivation and endurance I needed. My usual 6 mile and one-hour run turned out to be an 8 mile, one-and-a-half hour run! Sure2Endure™ improves my breathing and my sense of clarity. My enjoyment in running was rejuvenated." "You can't ask for a better product line," shares Paul Gebbink, a former Holland Iron Man runner-up and physical therapist. "People today are either overweight or broke. Health and wealth are the two most important things in life and that's what Wellness International Network offers." Ralph Oats established Wellness International Network in 1992, offering an opportunity for health and wealth through sharing results-oriented products. These top-quality products include a highly concentrated omega-3 supplement, WINOmeg3complex™, a weight management line, the BioLean® System, a protein-rich sports supplement, ProXtreme, and many more. "We are dedicated to providing an opportunity to people all over the world to achieve physical, mental and financial wellness through high-quality products," shares Ralph Oats, Founder of Wellness International Network. About Wellness International Network, Ltd. (WIN) A privately held company specializing in health and nutritional products, Wellness International Network, Ltd. is headquartered in Plano, Texas, with its European affiliate, WIN Worldwide BV, located in Hoofddorp, Holland. Its South African affiliate, Wellness International Network S.A. (Pty) Limited, is located in Johannesburg, South Africa, and WIN Worldwide Mexico S. de R.L. de C.V. is located in Nuevo León, México. Founded in 1992 by Ralph Oats and his wife, Cathy, WIN operates in many countries throughout North America, Europe and Africa, and is far and away the forefront leader in global network marketing. Management Team 500 Magazine recently selected Wellness International Network as a Top 500 company. WIN's complete nutritional line is listed in the Physicians' Desk Reference® (PDR®) for Nonprescription Drugs and Dietary Supplements, the authoritative reference for health care professionals for decades. In the Netherlands, WIN's products are listed in the Z-Index, a database of products associated with the public pharmacy, used by doctors, pharmacists, businesses and government. Serious athletes are delighted to learn that WIN Worldwide BV participates in the Netherlands Security System Nutritional Supplements Top Elite Sports [NZVT] system; for additional information click here. Learn more about why "It Pays to Live Well" at winltd.com.

Contact Information: Contact: Wellness International Network, Ltd.