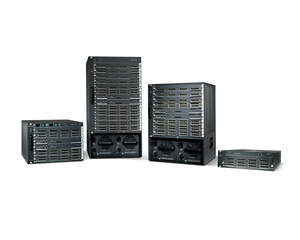 MDS 9000 Family - 9506, 9513, 9509 Multilayer Directors and 9216 Multilayer Fabric Switch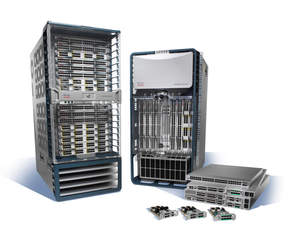 Cisco Nexus Family
SAN JOSE, CA--(Marketwire - September 28, 2009) - Cisco (NASDAQ: CSCO) will host a live Internet TV broadcast and Q&A session to discuss its vision for Data Center 3.0 and how the company's core technologies and new solutions are mapping to its overall corporate business strategy. As IT organizations strive to cope with rising power requirements, consolidation and mobility issues, Cisco continues to innovate in core technologies such as storage networking and to deliver new solutions such as unified fabrics to help IT organizations solve pressing data center challenges.
Rajiv Ramaswami, vice president and general manager of the Data Center Switching Technology Group, will discuss how storage networking technology is evolving, including a glimpse at Cisco's future technology for storage networking innovation.
Ed Chapman, vice president of product management, Server Access and Virtualization Group, Cisco, will discuss how IT organizations are evolving their data centers with new protocols such as Fibre Channel over Ethernet (FCoE) to reduce operating costs and simplify management. The presentation will include a glimpse at new technology being developed for unifying SAN and LAN networks in the data center.
Cisco will be joined by special guest Derek Masseth, Senior Director for Infrastructure Services at the University of Arizona, who will describe how the university recently united its data center networks using Fibre Channel over Ethernet to create a unified fabric. Masseth will explain the reasons for choosing this technology and the upgrade process, as well as benefits and cost reductions achieved.
When: Tuesday, September 29, 2009, 10:00-11:00 a.m. PDT

Where: The broadcast can be accessed at the URL below. No registration required.
Go to the URL at 10:00 a.m. PDT and select "Play" to launch the live presentation.
http://tools.cisco.com/cmn/jsp/index.jsp?id=90342

Technical Assistance: Attendees who experience difficulties connecting can contact support at (866) 614-0208 or (617) 778-9652. Phone support is available 30 minutes prior to and after the event, as well as during the videocast. Attendees may also submit an Online Support Request to CiscoTV_help@external.cisco.com or ciscotv_help@btci.com if necessary.

Interviews: To schedule press interviews after the broadcast, please e-mail Lee Davis at leedavis@cisco.com, or dial (650) 868-3036.

To schedule analyst interviews after the broadcast, please contact Amal Nichols at amnichol@cisco.com.

About Cisco Systems
Cisco (NASDAQ: CSCO) is the worldwide leader in networking that transforms how people connect, communicate and collaborate. Information about Cisco can be found at http://www.cisco.com. For ongoing news, please go to http://newsroom.cisco.com.

Cisco, the Cisco logo, and Cisco Systems are registered trademarks or trademarks of Cisco Systems, Inc. and/or its affiliates in the United States and certain other countries. All other trademarks mentioned in this document are the property of their respective owners. The use of the word partner does not imply a partnership relationship between Cisco and any other company. This document is Cisco Public Information.

For direct RSS Feeds of all Cisco news, please visit "News@Cisco" at the following link:

http://newsroom.cisco.com/dlls/rss.html

Contact Information:

Cisco Press Contact:
Lee Davis
Cisco
(650) 868-3036
leedavis@cisco.com

Industry Analyst Contact:
Amal Nichols
Cisco
(408) 526-6493
amnichol@cisco.com

Investor Relations Contact:
Marilyn Mora
Cisco
(408) 527-7452
marilmor@cisco.com