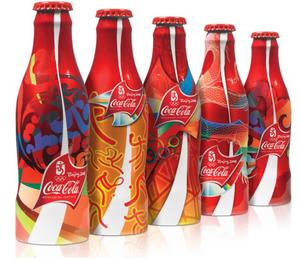 Coca-Cola Beijing Olympic Games Packaging - SILVER PENTAWARD - Design: Anthem Worldwide (Chicago)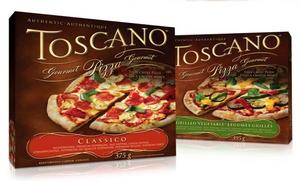 Toscano Packaging - BRONZE PENTAWARD - Design: Anthem Worldwide (Toronto)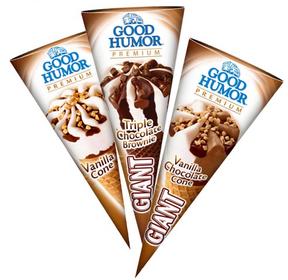 Good Humor Packaging - 2009 AMERICAN GRAPHIC DESIGN USA AWARD - Design: Anthem Worldwide (New York)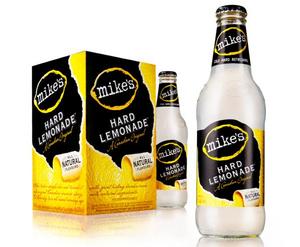 Mike's Hard Lemonade Packaging - BRONZE PENTAWARD - Design: Anthem Worldwide (Toronto)
SAN FRANCISCO, CA--(Marketwire - October 6, 2009) - Anthem Worldwide, a Schawk (NYSE: SGK) Strategic Design Company, whose integrated global network provides innovative solutions to articulate, unify and manage brand impact to create compelling and consistent brand experiences, announced that it has been recognized with four packaging design awards recognizing creativity and excellence. Anthem received a silver Pentaward for its design of Coca-Cola's Beijing Olympic Games packaging and two bronze Pentawards for its packaging design for Mike's Hard Lemonade and Toscano. Additionally, Anthem received an American Graphic Design Award for its packaging design for Good Humor. The Pentawards were officially awarded October 2, 2009, during the Brussels Design Forum. The 2009 Pentawards Worldwide Packaging Design Competition is the only worldwide competition devoted exclusively to packaging design. Winners are selected by a jury of 12 packaging design professionals from leading branding and design agencies around the world. This year's sponsors include Taschen, The Dieline, LuxePack, Esko Artwork and Sleever International. In the Beverage category, Anthem Worldwide was awarded for its work on:

   SILVER
   Coca-Cola Beijing Olympic
    Games Packaging
   Design: Anthem Worldwide (Chicago)
   Brand Owner: Coca-Cola Company

   BRONZE
   Mike's Hard Lemonade Packaging
   Design: Anthem Worldwide (Toronto)
   Brand Owner: Mark Anthony
    Group Inc.

In the Food category, Anthem Worldwide was awarded for its work on:

   BRONZE
   Toscano Packaging
   Design: Anthem Worldwide
    (Toronto)
   Brand Owner: McCain Foods

Michael Coleman, managing director of Anthem Worldwide's Chicago office, said, "We are very proud of our partnership with the Coca-Cola Company and honored that Anthem was engaged to help Coke create and develop the global design system and standards for the company's packaging that was deployed before, during and after the Beijing Olympic Games. We are equally honored to receive a Silver Pentaward in recognition of the best in global beverage package design and to have our Coca-Cola Olympics work on display in the Brussels Design Forum through Spring 2010." Anne Dean, managing director of Anthem Worldwide's Toronto office, commented, "Our work for Mike's Hard Lemonade and Toscano was singled out for its creative excellence in the prestigious global Pentawards competition. These awards signify that, beyond creating great design, Anthem is helping its clients meet some of the greatest challenges that brands are facing today." For more than four decades, the American Graphic Design Awards has recognized the best and brightest in the graphic design industry, and honors new work in 23 different categories from print and packaging to Internet and interactive design. Sponsored by Graphic Design USA, a monthly magazine for advertising and graphic design professionals, it is among the most prestigious of such events with only 15 percent of entries honored this year. In the Packaging category, Anthem Worldwide was awarded for its work on:

   CERTIFICATE OF EXCELLENCE
   Good Humor Packaging
   Design: Anthem Worldwide (New York)
   Brand Owner: Unilever

Janice Jaworski, managing director of Anthem Worldwide's New York office, said, "We are honored to have our work for Good Humor selected from more than 8,000 entries to receive this mark of distinction. We see this as endorsement from a respected jury of branding and design leaders that our packaging design work for this iconic brand is inspiring, relevant and compelling." Anthem Worldwide, a Schawk Strategic Design Company, is an integrated global network that provides innovative solutions to articulate, unify and manage brand impact. Anthem creates compelling brand experiences by aligning its strategic, creative and executional talent worldwide with the business needs of companies seeking a competitive advantage. Anthem offers a full range of branding and design services to our clients including Campbell's, Coca-Cola, E-Mart, Foster's, General Electric, Hbc, Kimberly-Clark, Microsoft, Nestlé, Procter & Gamble, Revlon, Safeway and Unilever. With our network of world-class design professionals in 13 cities, Anthem is presently located in Chicago, Cincinnati, Düsseldorf, Hilversum (The Netherlands), London, Melbourne, New Jersey, New York, San Francisco, Singapore, Sydney, Toronto, and York (U.K.). For more information on Anthem, please visit http://www.anthemww.com. Schawk, Inc. (NYSE: SGK) is a leading provider of brand point management services, enabling companies of all sizes to connect their brands with consumers to create deeper brand affinity. With a global footprint of 49 offices, Schawk helps companies create compelling and consistent brand experiences by providing integrated strategic, creative and executional services across brand touchpoints. Founded in 1953, Schawk is trusted by many of the world's leading organizations to help them achieve global brand consistency. For more information about Schawk, visit http://www.schawk.com.

Contact Information: For more information, please contact the following: Patti Soldavini Schawk, Inc. (973) 527-8103 patti.soldavini@schawk.com Jennifer Adams Schawk, Inc. (513) 562-3506 jennifer.adams@schawk.com