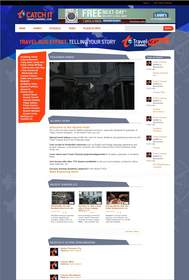 Travel Channel Academy will publicly launch later this month as the network's first Eos-powered site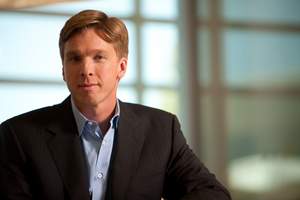 Ned Hooper, chief strategy officer and senior vice president, Consumer Business, Cisco

Flip Video Mino HD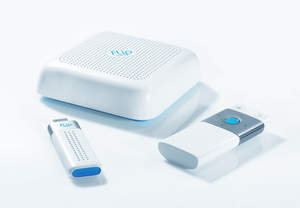 FlipShare TV brings the user's entire Flip Video library of photos and videos into the family room
LAS VEGAS, NV--(Marketwire - January 6, 2010) - At the 2010 International Consumer Electronics Show, Cisco (NASDAQ: CSCO) is showcasing its vision to enable consumers to live a connected life through its momentum in home networking and consumer video products, new partnerships with media and entertainment companies, and plans to drive a new class of consumer video communication experiences.
Cisco CES 2010 News Summary:
Supporting Quote:
Cisco at CES 2010:
Supporting Resources:
Technorati Tags
Cisco, Consumer Electronics Show, CES, Cisco Consumer, Service Provider Video Technology Group, SPVTG, Cisco Media Solutions Group, CMSG, John Chambers, Ned Hooper, Dan Scheinman, Marthin De Beer, Consumer TelePresence, Home TelePresence, TelePresence, Emerging Technologies Group, Cisco Eos, Cisco Eos software platform, Cisco platform, video, media-enabled home, visual networking, medianets, connected life, network, platform, Internet networks, Human Network, home network, consumer technology, digital life, video sharing, mobile video, social networking, social networks, visual, social, personal, Cisco, NBC, Vancouver Games, NBC Broadcast, NBCOlympics.com, IP, video, IP contribution network, IP Video, Internet Video, Streaming Video, IP Networking
About Cisco Systems
Cisco (NASDAQ: CSCO) is the worldwide leader in networking that transforms how people connect, communicate and collaborate. Information about Cisco can be found at http://www.cisco.com. For ongoing news, visit http://newsroom.cisco.com.
Cisco, the Cisco logo, Cisco Systems and Flip Video are registered trademarks or trademarks of Cisco Systems, Inc. and/or its affiliates in the United States and certain other countries. All other trademarks mentioned in this document are the property of their respective owners. The use of the word partner does not imply a partnership relationship between Cisco and any other company. This document is Cisco Public Information.
Contact Information:
Cisco Press Contact:
Jim Brady
Cisco
(408) 424-2150
jimbrady@cisco.com
Industry Analyst Contact:
Ben Culp
Cisco
(949) 823-3787
beculp@cisco.com
Investor Relations Contact:
John Choi
Cisco
(408) 526-6651
johnchoi@cisco.com