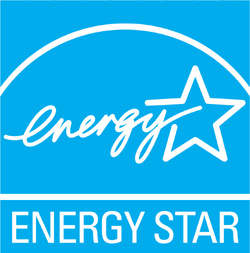 JELD-WEN Windows & Doors is honored with a 2010 ENERGY STAR Partner of the Year Award.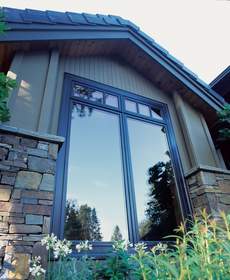 JELD-WEN, the 2010 ENERGY STAR Partner of the Year, has the largest and broadest offering of ENERGY STAR qualified windows and exterior doors in the industry. Many JELD-WEN® wood and vinyl windows come standard with Low-E glass, which helps rooms stay warmer in the winter and cooler in the summer. Also, JELD-WEN® exterior doors offer energy efficient choices that are ENERGY STAR qualified.
KLAMATH FALLS, OR--(Marketwire - March 1, 2010) - When it comes to energy efficient windows and doors, JELD-WEN rises above the rest.
Today, JELD-WEN was named a 2010 ENERGY STAR® Partner of the Year -- the highest award designation presented to participating companies and organizations by the the U.S. Environmental Protection Agency (EPA) and the U.S. Department of Energy (DOE). The award signifies outstanding contributions to protecting the environment through energy efficiency and is presented to only a handful of 17,000 organizations that participate in the program each year.
JELD-WEN will receive its prestigious award at the exclusive 2010 ENERGY STAR Awards ceremony on March 18 in Washington, D.C. This honor is especially significant because Natural Resources Canada recognized JELD-WEN of Canada as an ENERGY STAR Participant of the Year last May. This is the first time a manufacturer has earned the award in both Canada and the U.S. at the same time.
Winning the ENERGY STAR Partner of the Year takes a company-wide commitment to energy conservation excellence. This year's entrants were judged on a detailed list of criteria, including volume of qualified products, promotion of the ENERGY STAR program, education of employees and customers, and overall commitment to energy savings. JELD-WEN was singled out for its key achievements, including:
Offering window and door products for improved energy efficiency at home. JELD-WEN has the largest and broadest offering of ENERGY STAR qualified windows and exterior doors in the industry, according to the National Fenestration Rating System database. The company increased qualified door models by 29 percent and window configurations by 22 percent in 2009. Nearly all JELD-WEN® Wood and Vinyl windows come standard with Low-E glass, consuming less energy to help rooms stay warmer in the winter and cooler in the summer. Also, 100 percent of JELD-WEN® exterior door models are designed to offer energy efficient benefits and to be ENERGY STAR qualified.

Supporting renewable energy sources. JELD-WEN became a Pacific Power BlueSky Visionary Partner in Oregon, and 30 percent of the company's power in three Oregon locations now comes from renewable sources. Overall, JELD-WEN has committed to purchase more than 200,000 kilowatt hours of renewable energy per month.

Reducing fuel consumption by 10,000 gallons through a new transportation optimization program.
Last year alone, Americans with the help of ENERGY STAR saved $17 billion on their energy bills and reduced greenhouse gas emissions equivalent to those of 30 million vehicles.
JELD-WEN has been an ENERGY STAR partner since 1998 and also won Partner of the Year in 2003.
Quotes:
"ENERGY STAR Partner of the Year is the ultimate recognition of a company's energy conservation achievements. Because energy efficiency is at the heart of our company and all of our window and door products, this national award means we are living up to our commitment to save homeowners money on their utility bills while saving natural resources. This honor exemplifies our drive to be the industry's standard bearer for energy efficient products, and is an accomplishment in which all of our employees can take great pride."
-- Ron Saxton, chief environmental officer, JELD-WEN
"Today, EPA is recognizing JELD-WEN for taking the lead in addressing climate change through their commitment to energy efficiency. The company is producing and promoting products that have earned the ENERGY STAR, showing customers that together, we can increase our nation's energy efficiency and reduce our emissions of greenhouse gases."
-- Gina McCarthy, EPA assistant administrator for air and radiation
About JELD-WEN
For 50 years, JELD-WEN has built its reputation as the world's most reliable manufacturer of windows and doors. Today the company offers a full breadth of stylish windows, doors and garage doors, and has earned numerous awards and endorsements for dependability, innovation and excellence. With a strong commitment to sustainability, JELD-WEN also is a recognized leader in manufacturing energy efficient products -- providing solutions that deliver exceptional value for builders, architects and homeowners all over the globe. For more information about JELD-WEN, or to find a dealer near you, visit www.jeld-wen.com or call 800-877-9482.
Watch videos on energy efficiency from JELD-WEN and Today's Homeowner expert Danny Lipford on JELD-WEN's YouTube channel
Follow JELD-WEN news on Twitter and Facebook
Contact Information:
CMD PR on behalf of JELD-WEN
503-274-7006