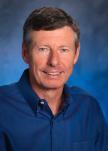 John Combs, ShoreTel Chief Executive Officer

Rusty Williams, Vice President for Information Services and Technology, the Good Samaritan Society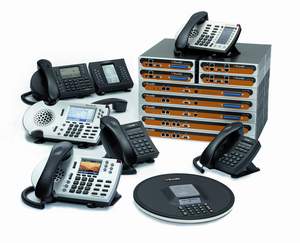 ShoreTel products
SUNNYVALE, CA--(Marketwire - March 1, 2010) - ShoreTel® (NASDAQ: SHOR), the leading provider of brilliantly simple IP phone systems with fully integrated Unified Communications (UC), today announced that The Evangelical Lutheran Good Samaritan Society is in the process of deploying a ShoreTel UC system across 200 offices in the United States. The Society is the nation's largest not-for-profit long-term care provider, with an 88-year history of creating communities where people can find meaningful lives and fulfilling work.
When The Evangelical Lutheran Good Samaritan Society prepared to upgrade its communications system, it carefully evaluated several IP system vendors to determine the one that would best serve its patients, residents, staff and other constituents. In selecting ShoreTel, the Society noted its simplified management, ease of use, and highly reliable distributed architecture.
At the HIMSS10 conference Rusty Williams, vice president for information services and technology of The Evangelical Lutheran Good Samaritan Society, is speaking about the ShoreTel deployment and the positive impact it will make on patient and resident care. The session, titled "Good Samaritan Society - Improving Patient Care with All IP Based Unified Communications Solutions," will be held on Monday, March 1 from 2:30-3:15 pm in Pavilion 607 and also features Bernard Gutnick, senior director of product marketing for ShoreTel. Show attendees can also visit ShoreTel in booth #6157.
NEWS HIGHLIGHTS
The Evangelical Lutheran Good Samaritan Society is deploying the ShoreTel UC system to support more than 17,000 end users in an installation that includes about 5,000 mobile devices and reaches across 200 offices in the United States.
With its new ShoreTel UC system, the Society can:

Preserve its investments in wireless
Focus on WAN resiliency and bandwidth utilization
Provide for virtual administration
Enable mobile workers to answer calls on their desk or mobile phones
Reduce costs, increase productivity and enhance service

The deployment is being rolled out in several stages, and the phased implementation is an excellent example of the ShoreTel 360 Migration Program at work, which enables the Society to phase out its legacy equipment, integrate new elements and scale its system without disrupting its communications services.
Key applications include:

Wireless applications with SocketMobile 650 PC WIFI WM6 phone running SIP Softphone to assist staff-to-staff communications
Centralized receptionist
Virtual receptionist
Remote voicemail and automated attendant
Desktop applications
Centralized corporate directory via Active Directory, with internal phone book integration and single sign-on

Key benefits include:

Shortened time for medical lift assistance
Improved patient and resident care - reduced time for treatment
Measured time savings
Dollar savings from simplified support

The Society is a religious, charitable, nonprofit long-term care organization founded in 1922 in Arthur, N.D., and its national headquarters are located in Sioux Falls, S.D.
The organization currently serves 19,372 patients and residents in 243 locations throughout 24 states. There are 22,322 Society employees.
QUOTES
Rusty Williams, Vice President for Information Services and Technology, the Good Samaritan Society:
"Because of the mission-critical nature of our services, it was very important to find a solution that could meet our needs and enhance our ability to provide long-term medical care and support to our thousands of residents and patients. The ShoreTel system does exactly that, and the flexibility of the solution opens up new opportunities for us to customize our own applications and use the communication system in creative ways in the future, such as doing point-to-point video between a resident or patient in one of our nursing homes with a caregiver working in a different location."
John W. Combs, Chief Executive Officer, ShoreTel:
"ShoreTel is proud that we're able to support and contribute to the Good Samaritan Society's long history of doing charitable works for the community. Our UC system delivers the ease of use and reliability that are crucial in the healthcare industry where fast, high-quality communications and quick response times are critical. Medical personnel's time is better spent on patient care, not on trying to figure out a complicated phone system."
For detailed information on ShoreTel products and features, click here.
RELATED LINKS & CONVERSATION
About ShoreTel, Inc.
ShoreTel, Inc. (NASDAQ: SHOR) is the provider of brilliantly simple Unified Communication (UC) solutions based on its award-winning IP business phone system. We offer organizations of all sizes integrated, voice, video, data, and mobile communications on an open, distributed IP architecture that helps significantly reduce the complexity and costs typically associated with other solutions. The feature-rich ShoreTel UC system offers the lowest total cost of ownership (TCO) and the highest customer satisfaction in the industry, in part because it is easy to deploy, manage, scale and use. Increasingly, companies around the world are finding a competitive edge by replacing business-as-usual with new thinking, and choosing ShoreTel to handle their integrated business communication. ShoreTel is based in Sunnyvale, California, and has regional offices in Austin, Texas, United Kingdom, Sydney, Australia and Munich, Germany. For more information, visit www.shoretel.com.
Contact Information:
Press Contact:
Elizabeth Hilton
Eastwick Communications
Tel: + 1 (650) 480-4018
ehilton@eastwick.com