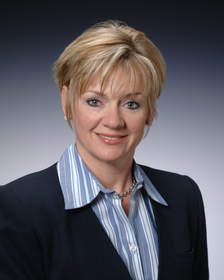 Hospital Case Management Expert Teresa Marshall,RN, BES, Joins Compass Clinical Consulting (http://www.compass-clinical.com)
CINCINNATI, OH--(Marketwire - May 3, 2010) - Teresa L. Marshall, RN, BES, CCM, has joined Compass Clinical Consulting (http://www.compass-clinical.com) as a Senior Consultant. Marshall, a seasoned nurse and experienced case manager, will expand Compass's team of clinical operations consultants.
CASE MANAGEMENT IMPROVEMENTS DELIVER BETTER PATIENT EXPERIENCE
Improving case management is a proven way to strengthen a hospital's bottom line while also delivering a better patient experience.
Hospital case management experts can ...
ABOUT TERESA MARSHALL
A skilled manager with over twenty years in the healthcare industry, Teresa Marshall has hands-on experience in many operational environments. Throughout her career, she has faced a range of management challenges, adding to her ability to solve problems by considering the interests of diverse stakeholders. Marshall has primarily specialized in case management, managing a hospital case management department, a hospital-owned physician group practice, a private home health care organization, and a patient registration department.
CASE MANAGEMENT REDUCES LENGTH OF STAY -- REDUCES COST
For Compass, Ms. Marshall recently served as Interim Manager of Case Management for a hospital in central Illinois, where she improved reimbursement and reduced its length of stay from 4.8 days to 3.28 days, leading to dramatic reductions in associated costs. Marshall holds a BES from Thomas More College and an Associate Degree in Nursing from Northern Kentucky University.
Prior to joining Compass Clinical Consulting, Ms. Marshall served as the Director of Case Management for Deaconess Hospital in Cincinnati, OH, eventually taking on the additional responsibilities of Director of Physician Practices and Director of the Ancillary Clinic.
RELATED LINKS:
"Case Management Reduces Length of Stay" (http://www.better-hospitals.com/2009/06/861/)
"Implementing Force Multipliers to Reduce Hospital Costs" (http://www.better-hospitals.com/2009/06/implementing-force-multipliers-to-reduce-hospital-costs/)
Better Hospitals (http://www.better-hospitals.com) Online Business Magazine
Hospital Accreditation (http://www.hospital-accreditation.com) Online Business Resource
ABOUT COMPASS CLINICAL CONSULTING
Compass Clinical Consulting (http://www.compass-clinical.com) is a healthcare consultancy founded in 1979 and based in Cincinnati, OH. Compass experts have helped hundreds of hospitals and health systems prepare for accreditation, optimize labor cost management, manage clinical resources, and improve patient throughput and physician relations. Compass also places interim healthcare executives.
Contact Information:
MEDIA CONTACT:
Compass Clinical Consulting
Steve Kayser (Media Relations Spokesperson)
513-241-0142, ext. 112
email:
Twitter: http://www.twitter.com/compasscc