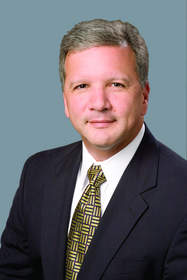 Michael J. Musso Promoted to Vice President of Strategic Accounts at MorrisAnderson
CHICAGO, IL--(Marketwire - May 18, 2010) - MorrisAnderson announced today that it has promoted Michael J. Musso to the position of vice president of strategic accounts, effective immediately. In this role, Musso will lead the financial and operational advisory firm's business development practice and further grow its relationships with the nation's leading banks and law firms.
Musso joined MorrisAnderson as a managing director in the firm's Atlanta office in 2009 and has more than 20 years of experience as a senior executive overseeing turnarounds, organizational change, mergers and acquisitions within a wide range of industries. During his time with MorrisAnderson, he successfully oversaw the turnaround of a century-old cosmetics company while serving as interim CEO and CRO. Under his leadership, the company returned to profitability and was sold in a 363 sale, saving more than 400 jobs. Additionally, Musso led the turnaround and refinancing of a $100 million hardware distribution company and worked on an international assignment in the automotive industry in Sweden.
"Since joining the firm, Mike has established a solid track record in leading distressed companies into calmer waters and enabling them to realize their full enterprise value," said Dan Dooley, principal and chief operating officer of MorrisAnderson. "This is at the core of what MorrisAnderson has done for its clients for the past 30 years -- and what we will continue to do. Mike's oversight of the implementation of a strategic business development practice is in line with our goal to increase our understanding of clients' industries and needs. By strengthening and growing existing and new client relationships, MorrisAnderson will be well positioned to better anticipate and meet the needs of its customers."
Prior to joining MorrisAnderson, Musso spent more than a decade serving as president and CEO of multiple middle-market companies under private wealth sponsorship. During this time, he spearheaded mergers and acquisitions, as well as led turnaround operations and executive team development in the wine, education, consumer products and telecom industries. Musso began his career with Fortune 500 giants Procter & Gamble, Pepsi Cola and Frito-Lay, where he developed a solid foundation in sales leadership, marketing, operations and distribution.
Musso has a bachelor's degree in communications from the University of Tennessee. He also serves as an advisor to the University of Tennessee's MBA CPG "Boot Camp" program and has presented at the University's MBA Executive in Residence program. In addition, Musso is a member of the Turnaround Management Association and the American Bankruptcy Institute.
About MorrisAnderson
Now celebrating its 30th anniversary, Chicago-based MorrisAnderson has offices in New York, Atlanta, Milwaukee, Los Angeles, Cleveland, St. Louis, Charlotte, N.C. and Minneapolis. The firm's service offerings include performance improvement, financial advisory, interim management, turnarounds, workouts, litigation support and insolvency services and wind-downs. MorrisAnderson emphasizes hands-on involvement for companies with $50 million to $500 million in annual sales.
Contact Information:
Contact:
Monica Heckman
Reputation Partners (for MorrisAnderson)
(312) 819-5720
monica@reputationpartners.com

Marjorie Dunn
Manager
Marketing & Communications
MorrisAnderson
(312) 254-0892
mdunn@morrisanderson.com

Michael Musso
Vice President Strategic Accounts
Managing Director - Southeast
MorrisAnderson
(404) 547-6023
mmusso@morrisanderson.com