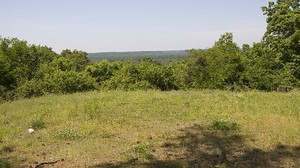 The Indian Hills Development Land has views over much of Decatur
DECATUR, AL--(Marketwire - May 19, 2010) - On June 5, J. P. King Auction Company, the nation's leading real estate auction marketing firm, will auction 47 properties throughout Baldwin, Colbert, Cullman, Elmore, Lawrence, Limestone, Madison, Morgan and Shelby counties. Seventeen of the properties -- which range from residential lots, residential development lots, vacant lots and acreage to apartment homes -- will sell at absolute prices.
"As these investors decide to liquidate their inventory, there will be some great potential for investment properties," said Craig King, president and CEO of J. P. King Auction Company. "Apartment buildings and potential development land will be available for buyers to help cover costs. With land that ranges from a third of an acre to 165± acres, there's something available for everyone."
Eleven properties located in Baldwin, Elmore and Shelby counties will be offered exclusively online.
Also included in the auction is the Indian Hills Development Land. This property is a 165± acre tract that is zoned for a planned residential development and overlooks the Burleson Mountain and a lush valley, giving it spectacular views.
"It's a beautiful property that is just a short drive from Redstone Arsenal, which is supposed to provide 10,000 jobs in the area," said Joe Duckworth, the seller of the Indian Hills Development Land. "Its convenience and its views make it a great property in Morgan County."
The land is also located less than a mile from the Burningtree Country Club and three miles of the Wheeler National Wildlife Refuge.
The auction will take place on June 5 at 11 a.m. at the Grand Ballroom of the Decatur Country Club. For more information about the upcoming auction, including maps and property information, individuals may contact J. P. King Auction Co. at 800.558.5464 or visit the company's website at www.jpking.com.
J. P. King, based in Gadsden, Ala., is the nation's leading real estate auction firm, specializing in high-value properties and portfolios such as luxury homes, developments, condominiums, land and ranches. J. P. King has marked upscale properties in 49 states and six countries with recent sales in Texas, Florida, Tennessee, Mississippi, Wisconsin, Alabama and Oklahoma.
Contact Information:
Contact:
Caley King Newberry
Communications Manager
c: 256.295.3629