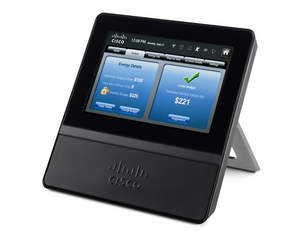 Cisco Home Energy Controller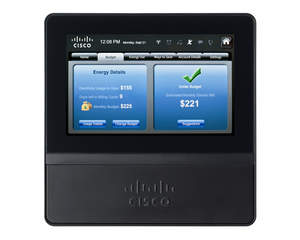 Cisco Home Energy Controller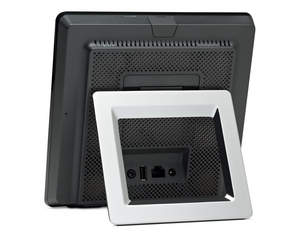 Cisco Home Energy Controller, back view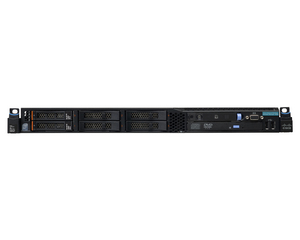 Cisco Networking Building Mediator Manager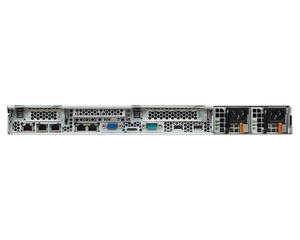 Cisco Networking Building Mediator Manager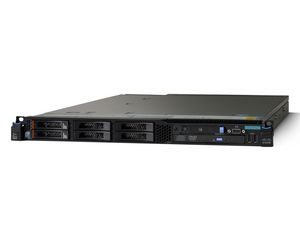 Cisco Networking Building Mediator Manager
LAS VEGAS, NV--(Marketwire - June 29, 2010) - CiscoLive! -- Cisco (NASDAQ: CSCO) today unveiled new technologies that build on its recently announced Connected Grid portfolio and help consumers and businesses better monitor and manage their energy consumption for cost and carbon savings, including an easy-to-use interface for the home environment. The Cisco® Home Energy Management Solution features a Home Energy Controller along with Cisco Energy Management Services that, when provided by utilities to their customers, are designed to help consumers securely and reliably gain insight into, and easier control over, their energy use.
Additionally, Cisco announced key updates to its Smart Connected Buildings portfolio, including the new Cisco Network Building Mediator Manager 6300, which enables centralized management of Smart Connected Buildings across global enterprise operations, and the new Cisco Network Building Mediator 3.1, which provides the platform for linking multiple disparate building automation systems and protocols over Internet Protocol and for allowing greater integration and visibility of energy flows across real estate and information technology.
Facts / Highlights:
Solutions for the Home
Business Energy Management for Smart Connected Buildings
Cisco and Customer Comments:
Paul Fulton, general manager, Cisco Prosumer Business Unit / Cisco Smart Grid
"Utilities around the world are moving toward a more modern, efficient and environmentally friendly energy infrastructure. Cisco's Home Energy Management Solution can be an integral part of that transition by helping utilities empower their customers to make choices about their consumption, understand the trade-offs related to time-of-use pricing, and be in better control of their energy efficiency. With its simple and elegant user interface, the Cisco Home Energy Controller is like a virtual energy assistant for consumers, giving them valuable information about, and more discretion over, their energy use. Cisco is excited to introduce this important addition to our Connected Grid portfolio."
Sandeep Vij, vice president and general manager, Cisco Converged Building Systems Business Unit
"Business energy requirements in commercial buildings represent a large percentage of the world's overall energy consumption. Providing management, facilities and IT teams with clear, real-time visibility into the impact of energy flows is a first step toward managing buildings in a more intelligent way. Cisco is taking the Connected Grid vision several steps further with the new Cisco Network Building Mediator Manager, which allows small teams to take actionable decisions across multiple buildings and campuses using a simple interface. By enabling multiple, disparate building automation systems and protocols to be effectively monitored and managed over IP, Cisco is delivering on the network as the platform for sustainable management of real estate and IT."
Gianna Manes, senior vice president and chief customer officer, Duke Energy
"Home energy management functionality is an important step in providing customers with an enhanced energy experience that is simply not achievable with today's analog grid. Customers want to save money on their energy bills, but it has to be easy. With Cisco's proven expertise in Internet Protocol-based, open system networks, we're confident our collaboration with them will result in a solution that provides our customers back-of-mind simplicity and real, back pocket rewards."
Dave Shroyer, Senior Controls Engineer, NetApp
"We have been using the Cisco Network Building Mediator to integrate multiple building systems across areas such as HVAC, lighting and our data center operations. As a result of using the Cisco solution together with an integrated utility program, we are now able to shed 1.1 megawatts of power in 20 minutes during demand response events. We look forward to being able to drive further value from our deployment through the greater integration with IT and scaling capabilities that the new Mediator Manager and platform updates provide."
Supporting Resources:
Tags / Keywords:
Cisco, Smart Grid, Sustainability, Environment, Home Energy Management, Utilities, Smart Connected Buildings, Mediator, Building Automation
RSS Feed for Cisco: http://newsroom.cisco.com/dlls/rss.html
About Cisco:
Cisco (NASDAQ: CSCO), the worldwide leader in networking that transforms how people connect, communicate and collaborate, this year celebrates 25 years of technology innovation, operational excellence and corporate social responsibility. Information about Cisco can be found at http://www.cisco.com. For ongoing news, please go to http://newsroom.cisco.com.
Cisco, the Cisco logo and Cisco Systems are registered trademarks or trademarks of Cisco Systems, Inc. and/or its affiliates in the United States and certain other countries. All other trademarks mentioned in this document are the property of their respective owners. The use of the word partner does not imply a partnership relationship between Cisco and any other company. This document is Cisco Public Information.
Contact Information:
Press Contacts:
Jennifer Greeson Dunn
Cisco
202-354-2968
jegreeso@cisco.com

Marc Musgrove
Cisco
408-525-6320
mmusgrov@cisco.com