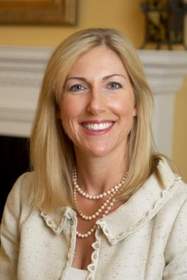 Board-certified family physician Dr. Cindy Haines hosts HealthDay TV, 90-second daily medical and health updates seen on MSN Health & Fitness portal and hundreds of other Web destinations. Dr. Haines, chief medical officer of HealthDay news service, translates highly technical findings from major medical journals into concise and compelling reports for consumers. The programs are co-produced by NewsProNet.
MIAMI, FL--(Marketwire - July 7, 2010) - NewsProNet, a leading provider of original video news content for local broadcasters and online news destinations, today announced that its daily HealthDay TV programs have received more than 1.2 million views since debuting on the MSN Health & Fitness portal in early March. These results reinforce the value that quality, credible consumer video services can provide to premium online destinations.
The daily updates on the latest medical and health topics, co-produced with the HealthDay news service, appear on the MSN Health & Fitness pages and on the MSN homepage. They also are accessible within a searchable MSN video archive.
"We're gratified that MSN works closely with HealthDay TV to provide consumers with up to date, reliable health information in a rich media environment," said Kent Krizik, president, NewsProNet North America. "We've seen steady viewership increases since HealthDay was added to the MSN site."
"The HealthDay TV reports provide clear, concise and actionable information vetted by one of the leading consumer health information services," said Jeri Condit, senior health editor for MSN Health & Fitness. "HealthDay is an important part of our video content offering."
Hosted by Dr. Cindy Haines, a board-certified family physician and Chief Medical Officer of the HealthDay news service, the daily programs take highly technical findings from major medical journals, like JAMA, and translate them into concise and compelling reports for consumers. The reports also are featured on Web sites of leading healthcare organizations including the National Institutes of Health and MedLine Plus, a service of the National Library of Medicine.
The HealthDay TV reports are part of a series of NewsProNet initiatives to distribute high-quality online video news content co-produced with some of the most-recognized names in business and consumer news. NewsProNet also has forged a production partnership with TheStreet.com's personal consumer finance news site, MainStreet.com to produce and distribute "The Main Street Money Minute" Web video news reports. Recently, NewsProNet announced an automotive program targeted to women with famed professional race driver, Lyn St. James, scheduled to debut in January.
NewsProNet provides syndicated news content to major market TV stations across the U.S., including local NBC, ABC, CBS and FOX affiliates. A trusted source for premium video news content for more than 12 years, the company is also the creator and syndicator of short-form programming in key vertical audiences licensed to more than 300 Web sites worldwide.
About HealthDay
HealthDay, a division of Scout News LLC, is a leading producer and syndicator of evidence-based health news for consumers and physicians and is the largest syndicator of that news to Internet sites. Its consumer health news service (www.consumer.healthday.com) appears on more than 5,000 Web sites such as Yahoo!, MSN, iVillage, US News & World Report, on hundreds of hospital and hospital group Web sites, and on Web sites of print publications across the country. HealthDay also produces Physician's Briefing (www.physiciansbriefing.com), a news service for physicians, nurses and other medical professionals, and provides custom content for major health portals. For more information visit: www.healthday.com/
About NewsProNet
NewsProNet, Inc., with headquarters in Miami and offices in Boston and San Diego, is a privately held company that produces original syndicated news services for local broadcasters and online news destinations. NewsProNet news segments reach more than 50% of U.S. TV households and millions of online visitors every month. NewsProNet provides content services to stations and Web sites owned by major affiliate groups, including ABC, CBS, NBC, Fox, Scripps Broadcasting, Cox Broadcasting, BELO Broadcasting, Raycom Media, Meredith and others. For more information visit www.newspronetvideo.com/
Contact Information:
Media Contact:
Alan Penchansky
The Pen Group
305.529.1944
alan@thepengroup.com