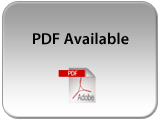 Butkus Award(R) 26th Year Watch List
CHICAGO, IL--(Marketwire - August 16, 2010) - The search begins today for top linebackers at three levels of the fall 2010 football season, as the 26th annual Butkus Award® watch list is published for collegiate and high school levels.
The two watch lists each include "51" candidates for the Butkus Award, reflecting the jersey number of the award's namesake Dick Butkus who was recently described by NFL Films as the best defensive player in football history.
"This Award is about honoring the country's best linebackers, and reminding them that they have a responsibility to serve as role models and to give back to society," said Dick Butkus who along with his son Matt operates an anti-steroid educational program called I Play Clean™. "We want to honor outstanding players who use their natural ability along with eating well, training hard, and playing with attitude. And we want all athletes, coaches and fans to take the pledge at www.iplayclean.org."
The 51-person collegiate watch list includes linebackers from 38 colleges and universities, and the high school watch lists includes 51 high school linebackers from 22 states. The collegiate list includes five Butkus Award semi-finalists from 2009. They include: Chris Galippo of USC, Greg Jones of Michigan State, Travis Lewis of Oklahoma, Von Miller of Texas A&M, and Quan Sturdivant of North Carolina. Also on the collegiate watch list is Manti Te'o of Notre Dame, who won the high school Butkus Award in 2008. All are posted at www.thebutkusaward.com.
The Butkus Award collegiate and high school semi-finalists will be named October 21, at a Butkus Charity Fight Night at Soldier Field in Chicago. Finalists will be named November 23, and winners will be notified on or before December 8.
Butkus Award selection is handled by a 51-person panel coordinated by Hub Arkush of Pro Football Weekly. The panel includes the nation's most respected coaches, general managers, talent evaluators, scouts and media. Certain selectors are not allowed to have contact with certain candidates in accordance with governing bodies.
The Butkus Award is presented by the Butkus Foundation, a 501c3 non-profit organization.
The Butkus Award is part of the National College Football Awards Association, a coalition of the major collegiate awards. More information is available at www.NCFAA.org.
See the complete Watch List at http://media.marketwire.com/attachments/201008/10789_652411Butkus.pdf.
Contact Information:
Contact:
Ron Arp

360.601.2991